The world is facing an unprecedented emergency as the Covid-19 pandemic ensues. While most of us are staying home to keep our loved ones safe, many sightings of wild animals exploring the empty streets of our cities have emerged. As human activity lessens, carbon emissions have greatly reduced, even the sky and seas have become clearer than before.
Earth Day celebrates its 50th anniversary on 22nd April 2020, and this occasion could not come at a more opportune time for us to pay more attention to the environment. In recent years, many hotel operators have switched their focus to sustainable operations, and eco-conscious guests can now choose to stay in properties that embrace environmental initiatives.
As such, we would like to take this opportunity to show recognition to some of these forward-thinking hotels in Asia Pacific for their green efforts. Here's how these hotels are actively helping to save the planet:
1. Riley, a Crystalbrook Collection Resort – Cairns, Australia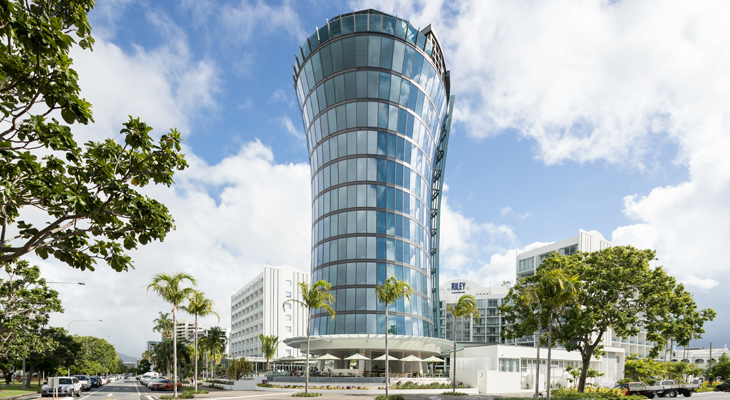 Riley, a Crystalbrook Collection Resort is a five-star property in Cairns, northern Queensland, which pioneered a concept of "responsible luxury". This 311-key oceanfront resort, which features a manmade beach and a huge swimming lagoon, was a founding member of Citizens of the Great Barrier Reef, which actively works to protect the world's coral reefs.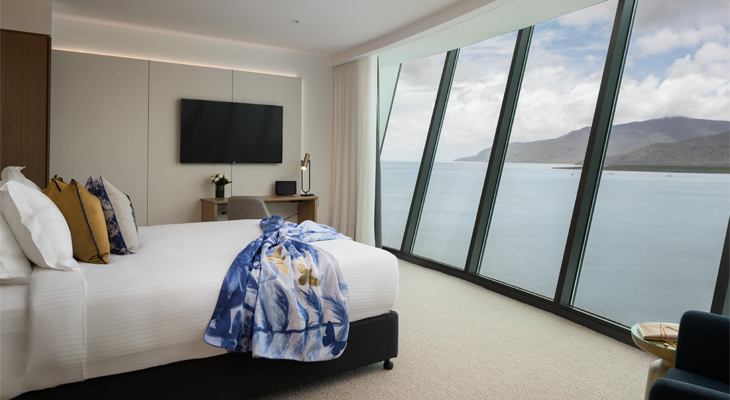 The resort's own environmental initiatives include the elimination of plastic bottles and straws in its rooms and restaurants, and largely paper-free operations – 90% of its in-room paper has been replaced with recycled materials, and even its coat hangers are made from recycled pressed cardboard. All three F&B outlets use an innovative system that converts used cooking oil into biodiesel.
Riley also harnesses renewable and solar energy, reduces food waste and recycles as much of its waste as possible.
2. The Rees Hotel Queenstown – Queenstown, New Zealand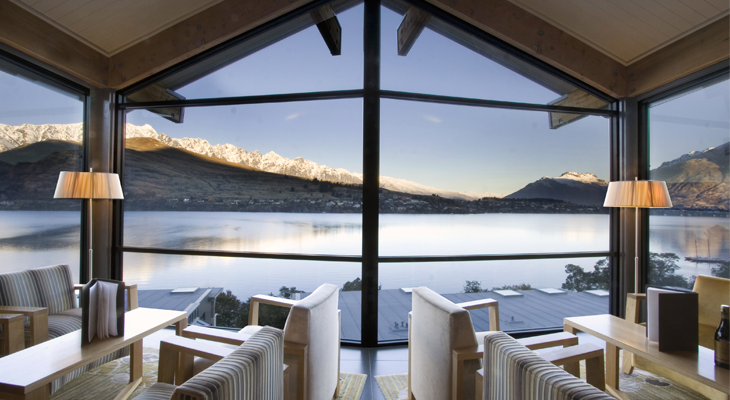 With its spectacular scenery and pure air, Queenstown is a wonderfully eco-friendly destination. Nestled on the shore of Lake Wakatipu, overlooking the Southern Alps, The Rees Hotel is a five-star hotel that embraces the area's natural beauty.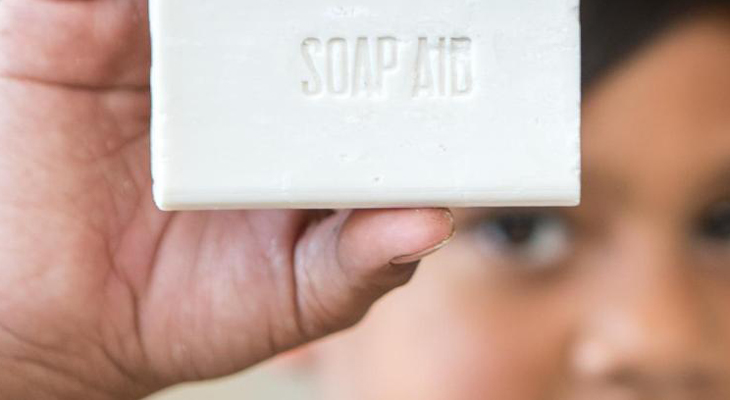 The Rees Hotel has implemented an extensive programme with the aim of becoming a carbon neutral hotel. This includes the development of operational practices that minimise waste, conserve water and energy, and offset its emissions. One example is the Soap Aid project, which has so far diverted more than 120,000 kilograms of waste soap away from landfill sites, and instead donated it to local communities as recycled bars.
The property works with local communities and many different charities, and helps to protect native wildlife. It is little surprise therefore, that The Rees Hotel has won multiple awards.
3. The Datai Langkawi – Langkawi, Malaysia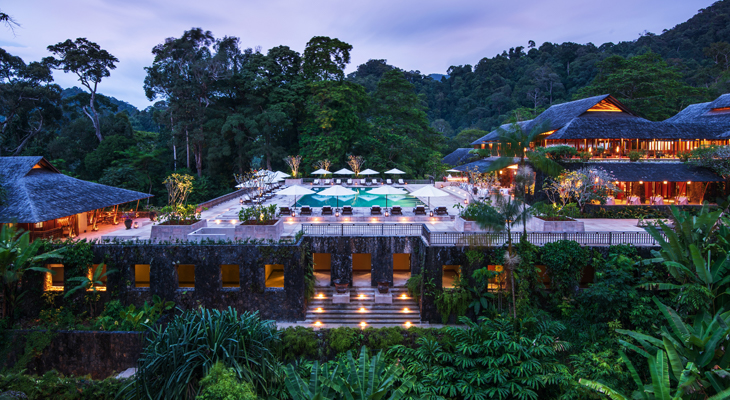 Nestled in the rainforest of Langkawi, Malaysia's pristine paradise island, The Datai Langkawi is surrounded by nature. Guests can immerse themselves in the lush landscape, with rooms, suites and villas that overlook the jungle and sea, a forest spa and diverse dining.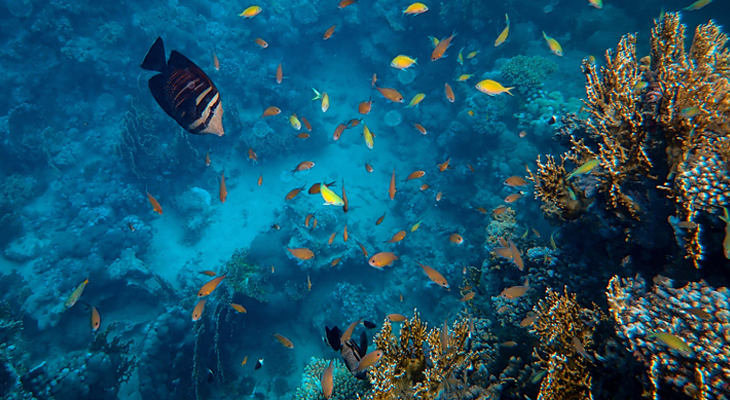 This spectacular setting has shaped the resort's vision, and environmental responsibility underpins its entire operations and guest experiences. To put this mindset into action, the resort has created The Datai Pledge – an extensive programme of promises designed to preserve the local ecosystem.
The Datai Pledge comes in four parts: "Pure for the Future" aims to reduce the resort's footprint and waste products, while "Wildlife for the Future" strives to restore the island's natural heritage. "Fish for the Future" pledges to protect local marine life, and "Youth for the Future" focuses on education programmes.
4. Six Senses Ninh Van Bay – Ninh Hoa, Vietnam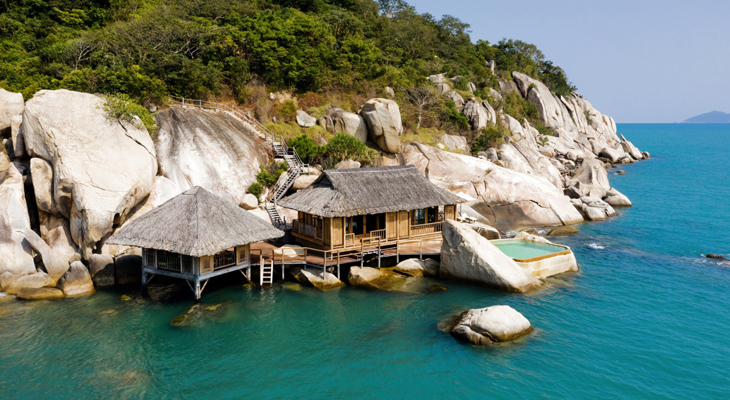 Six Senses is a brand that was born out of a commitment to environmental conservation, and this idyllic seafront retreat in completely embraces this vision. Located on Vietnam's scenic south-central coast, Six Senses Ninh Van Bay features a collection of luxurious pool villas, wellness activities and cultural experiences that connect guests with their destination.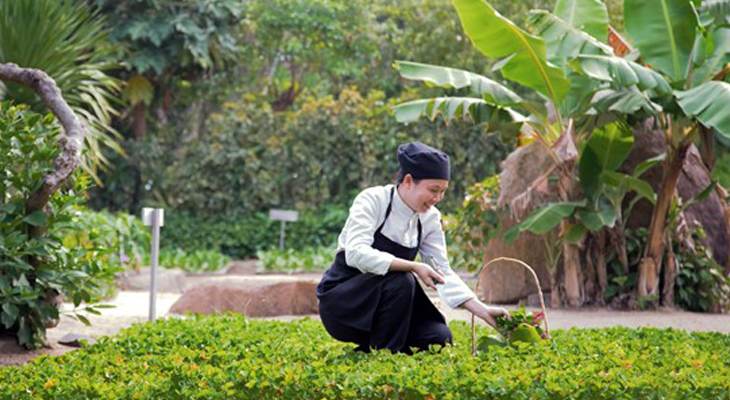 The resort continuously monitors its operations, updates its performance on a daily basis and shares its figures with guests at the Earth Lab – its onsite eco hub. Achievements to-date include replacing 97,400 plastic bottles with glass versions, harvesting 2,600 kilograms of vegetables from its organic gardens, and producing 25,500 kilowatts of solar energy.
Six Senses Ninh Van Bay also helps to protect the local population of rare black shanked douc langurs, preserves the area's coral reefs, and even creates clean drinking water for the local community.
5. Song Saa Private Island – Koh Rong Archipelago, Cambodia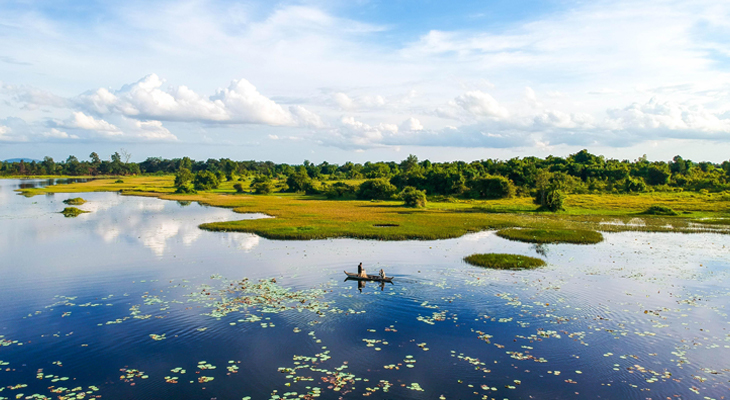 Cambodia's first luxury private island resort, Song Saa Private Island was conceived with nature in mind. Set in the unspoiled and idyllic Koh Rong archipelago, this boutique eco retreat pioneered the concept of sustainable luxury in Cambodia, with a select of pool villas either nestled in the lush jungle or perched on stilts over the crystal clear sea.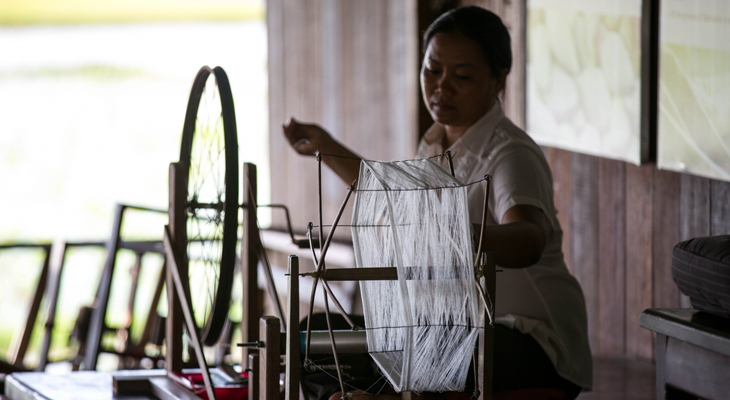 As part of its development, the resort's owners set up the Song Saa Foundation, a not-for-profit organisation dedicated to protecting natural habitats and native communities. It has already created Cambodia's first marine reserve, including a coral nursery and conservation programmes for sea turtles, mangroves and sea grass. It is also now conducting a rainforest restoration initiative and providing extensive support for local people.
Away from Koh Rong, Song Saa is expanding the scope of its work with the launch of a 200-hectare ecotourism project near Siem Reap, powered by renewable energy.