Nestled on the waterfront in the heart of Jeju City, Hotel Whistle Lark provides the perfect base from which to explore this popular and picturesque South Korean island.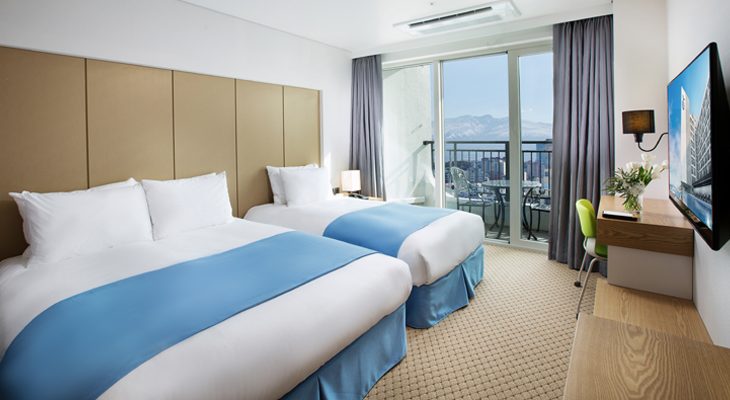 Every aspect of this bright and stylish hotel is blessed with spectacular views. Guests in all 349 rooms and suites can wake up to panoramic vistas of the sea, harbour or mountains – an inspiring sight to start the day. The rooms' design also reflects a marine theme, with blue and white bed linen and curved desks representing the ocean waves. Each room is spacious (starting from 24.5 square metres) and features floor-to-ceiling windows, modern amenities and a private balcony.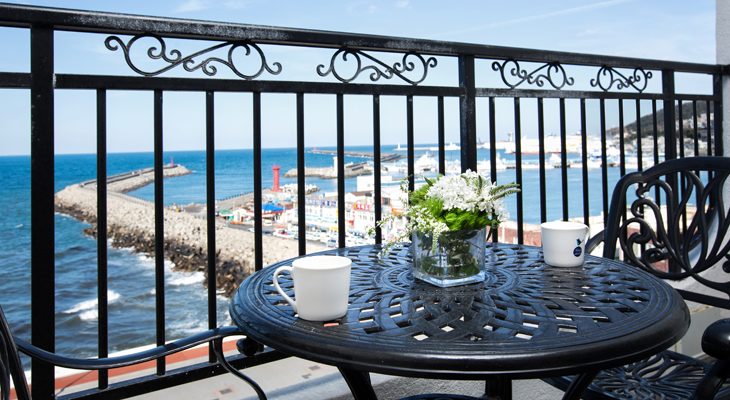 Families or couples who require a little more space and luxury can choose the hotel's sumptuous suites, which feature separate living rooms, large terraces and marble bathrooms with circular bathtubs. And for the ultimate opulence, the 124-square metre Royal Suite features an outdoor jacuzzi and an alfresco dining table overlooking the ocean.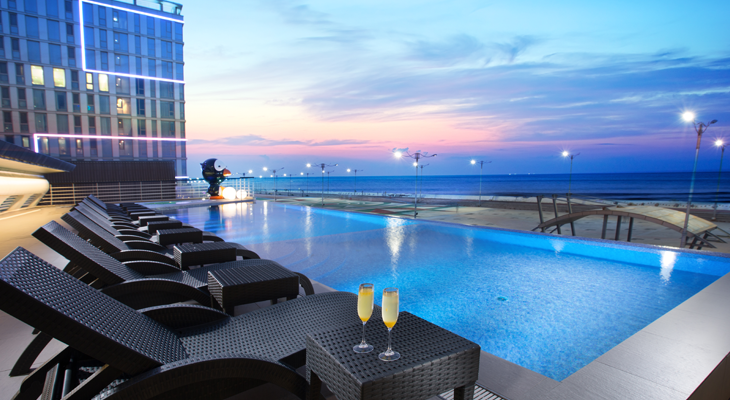 When guests are not out exploring the wonders of Jeju, including the island's stunning natural landscapes, exhilarating theme parks and a trio of UNESCO World Heritage sites, they have plenty of ways to unwind at Hotel Whistle Lark. The sea-facing swimming pool is a serene spot to chill out during the day, with an outdoor jacuzzi, sun loungers and sublime views over the Jeju Strait.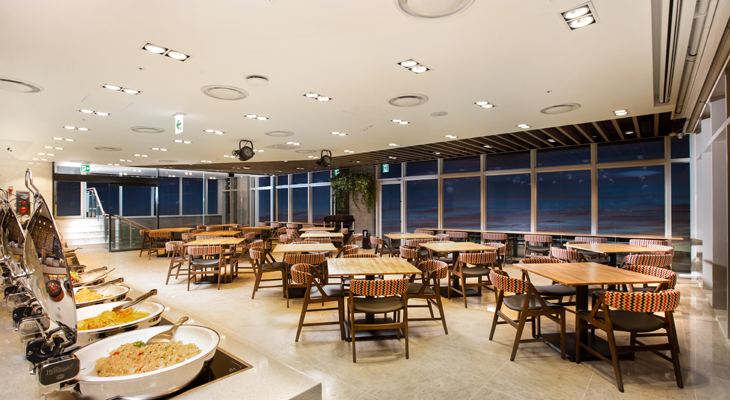 The hotel's onsite restaurant, seoga & cook, is operated by the famous South Korean chain and features an extensive menu of local and international dishes throughout the day and evening, from steaks and ribs to pizzas, pasta and salads, plus a selection of convenient lunch boxes.
Hotel guests can also benefit from high-speed Wi-Fi, a computer station and booking desk in the lobby, and a selection of meeting rooms and banqueting services. Jeju International Airport is located just 5km from the hotel, allowing guests to arrive and depart the island with ease. So whatever you're planning to do in Jeju, from exciting urban adventures to fun-filled family activities and intrepid outdoor adventures, Hotel Whistle Lark will help you stay fully connected.
From 1st June to 31st August 2019, WebBeds will be offering exclusive reduced rates for Hotel Whistle Lark.
Book your stay in Jeju now via any of WebBeds' platforms!