OZO Hotels, the smart midscale concept from ONYX Hospitality Group, has introduced its stylish blend of comfort and connectivity to Phuket for the first time, with the launch of a new hotel at Kata Beach.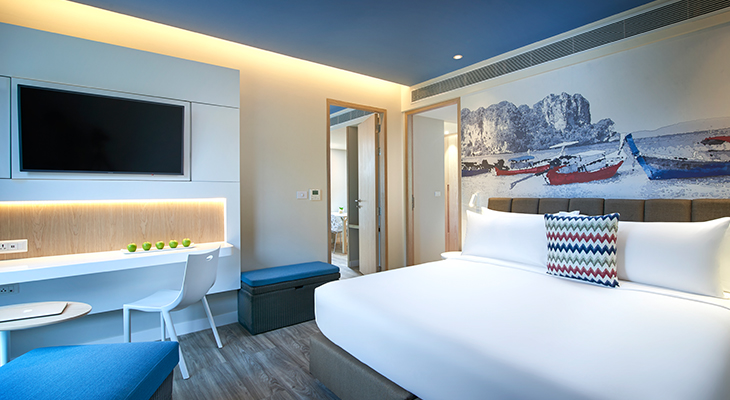 OZO Phuket is perfectly positioned just 150 metres from the beach in this charming tourist destination on the island's sunset coast. The hotel aims to let guests "sleep, connect and explore", in line with OZO's brand standards. In practical terms, this means providing rooms that are packed with intuitive amenities, the latest technology and on-the-go services. Stays start with paperless check-ins at Spot, the informal reception area. The 255 rooms comprise seven different types, including 20 suites, and all come fully equipped with comfy beds, blackout curtains, power showers, coffee and tea-making facilities, complimentary Wi-Fi, IPTV systems, audio connectivity, USB ports and international power sockets. The goal is to create an environment where the guest can simply lie back, plug in or switch off, depending on their mood, without any unnecessary complications. OZO also says that its rooms are "noise-free".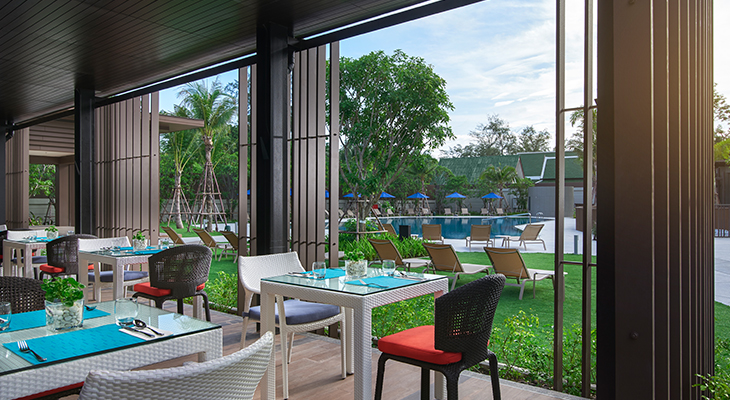 While the rooms are havens of peace and quiet, the rest of the hotel is a little livelier. Guests can dine at EAT, the bright all-day restaurant, or grab cool drinks and pizzas during the day at the Pool Bar, while the kids play in the impressive lagoon-style outdoor pool, with its waterfalls, twisting slides and play zones. Alternatively, Chill is a relaxing place to socialise and shoot some pool, and Tone is a modern fitness room. Guests can also make use of a small meeting room and iMac workstations.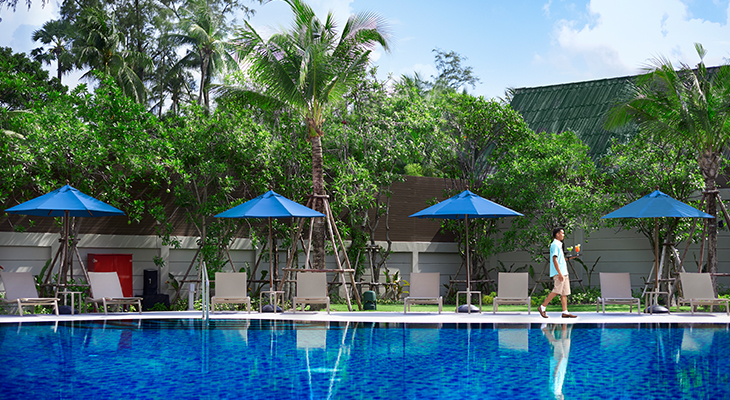 Primarily, however, OZO Phuket is designed to let guests explore the local area, and Kata Beach is an excellent destination for first-timers and experienced travellers alike. This small seafront community strikes the perfect balance between peaceful and popular; its beach is sandy and soft, and the town is home to many good bars, restaurants and family attractions, such as the Dino Park and Kata Night Market, which is just three minutes' walk from the hotel.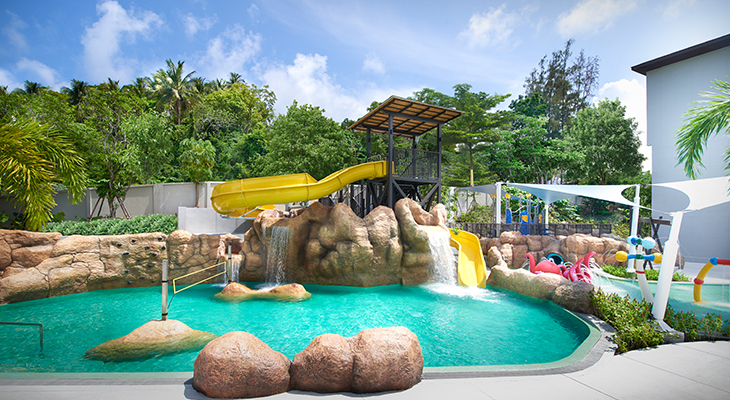 Kata also feels a far cry from the bustling tourist areas further up the coast, such as Patong, and for visitors who want to explore Phuket's more traditional side, the delights of the island's deep-south, such as Promthep Cape, Nai Harn Beach and Rawai Seafood Market, are easily accessible. Guests can rest assured that OZO knows the local market; its parent company ONYX, which also operates the famous Amari brand, is one of Thailand's most well-established hotel groups. OZO Phuket will follow the success of the brand's first Thai hotel, OZO Chaweng Samui, with more locations expected to follow in future.
With its combination of sleep-inducing rooms, guest-friendly facilities and a highly convenient location, OZO Phuket will provide a great option for travellers seeking stylish, social and stress-free stays in Kata Beach.