This year, why not celebrate the season's spookiest festival in the United States? Halloween may be the time of year when witches fly through the skies and skeletons rise from the grave, but it is also an awful lot of fun! In the USA, the traditions of "All Hallow's Eve" have evolved over the years, from a serious festival into a silly celebration of all things ghostly and ghoulish.
This makes modern-day Halloween a great time of year to put on your most weird and wonderful costume and enjoy a frightfully fun time in the company of vampires, monsters, witches and wizards. Guests can expect to savour an array of sweet, sticky treats, such as candy corn, caramel apples and pumpkin pies, in an eerie ambience lit by grinning jack o'lanterns.
Halloween will be celebrated all across the USA on 31st October 2018, but where are the best places to go and where should partygoers stay? Here's our guide to having a happy and haunting Halloween in the United States…
New York City, NY
Where to Stay: Hotel Indigo Lower East Side New York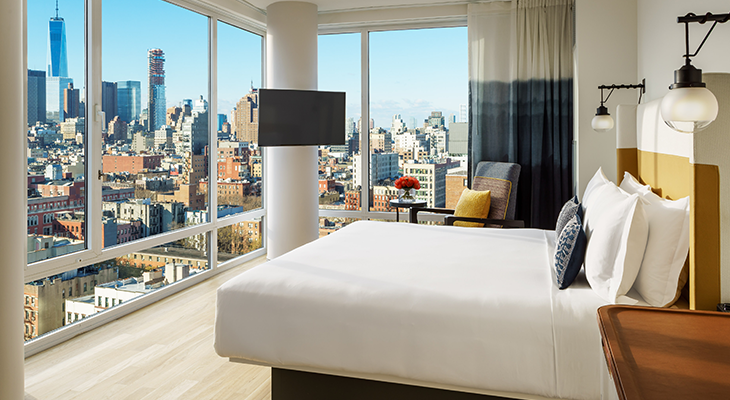 IHG's stylish urban boutique hotel is perfectly positioned in the heart of the Big Apple, with a 14th floor lobby that offers spectacular 360-degree views of the Manhattan skyline. The 294 rooms and suites, including a duplex penthouse, feature contemporary décor and spa-inspired bathrooms, and when visitors are ready to explore the city, an interactive touchscreen neighbourhood guide will point the way. Alternatively, guests can simply unwind at the rooftop bar, dine at the 15th floor restaurant, or take a refreshing dip in the open-air pool.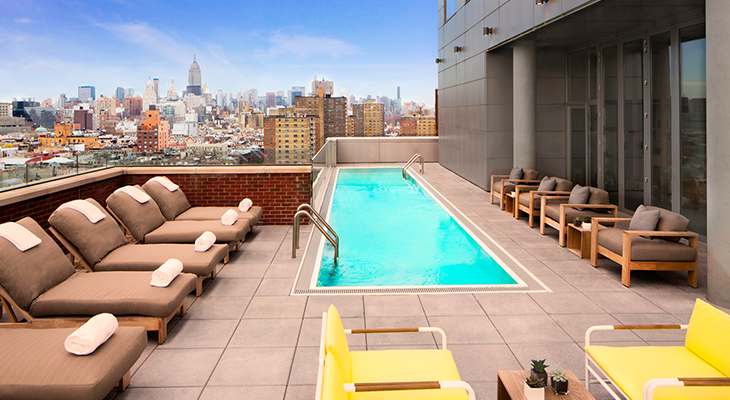 WebBeds Special Halloween Discount: 20 percent off
Where to Party: Shipwrecked! The Halloween Party Cruise Aboard the Serenity Yacht. Spend Saturday night partying on the Hudson River with your friends or family! Find out more >>>
---

Cape Cod, MA
Where to Stay: Cape Codder Resort & Spa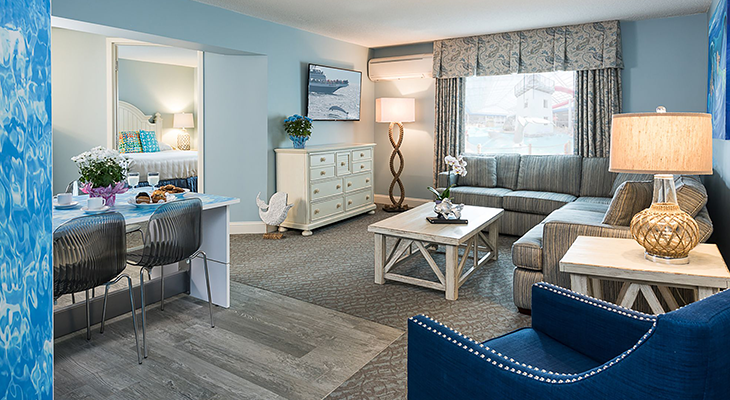 For families seeking a fun-filled vacation, Cape Codder Resort & Spa is hard to beat. This impressive resort features a choice of accommodation, plus a water park with a three-storey lighthouse, a winding river, a Pirate Cove kids' pool, and a multi-coloured pool. A daily schedule of kids' activities is also available, allowing parents to pamper themselves at the Beach Plum Spa, workout in the fitness centre, or just relax with a good book in the courtyard. At the end of the day, families can enjoy memorable meals at a choice of restaurants.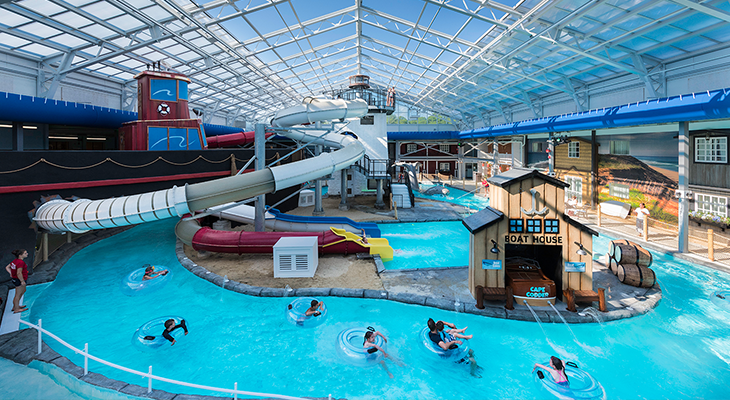 WebBeds Special Halloween Discount: 10 percent off
Where to Party: Perfect for kids, Cape Codder Resort & Spa is hosting a special Haunted Hotel Package with costumed staff, a ghostly musical light show, costume parade and more!
Find out more >>>
---

Miami, FL
Where to Stay: Fairwind Hotel Miami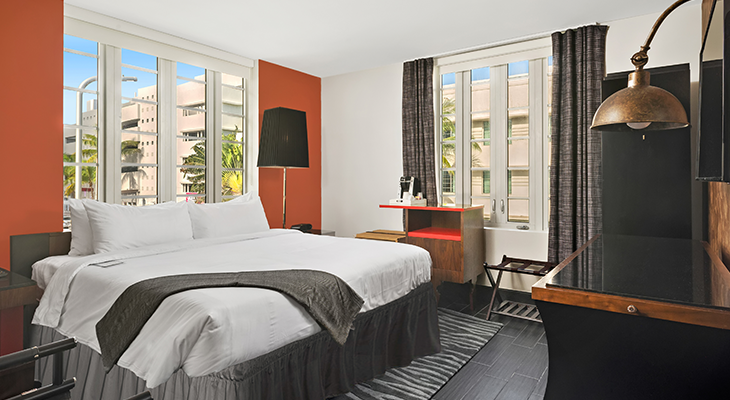 Stay in style in South Beach at the newly-refurbished Fairwind Hotel Miami. This art-deco icon on Collins Avenue dates back to the 1930s. Today, it offers a collection of 100 rooms featuring free Wi-Fi and dazzling views of the Miami skyline. Relax by day in the scenic rooftop pool, with its chilled out poolside bar, or head out and explore the local attractions, including sandy beaches and shopping at the Lincoln Road Mall. Then in the evening, head down for a cool cocktail at the underground bar, which lies 15 feet below sea-level.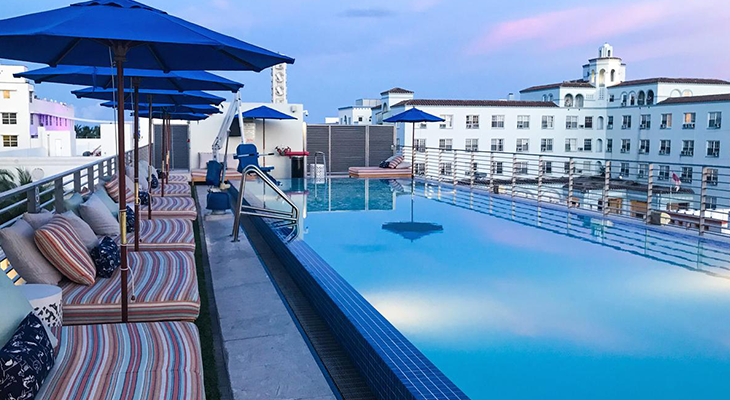 WebBeds Special Halloween Discount: 20 percent off
Where to Party: Adults can moonwalk their way to the 12th Annual Thriller Halloween Music Festival at Churchill's Pub, with live music, a costume contest, a Thriller zombie flash mob and more!
Find out more >>>
---

Chicago, IL
Where to Stay: The Tremont Chicago Hotel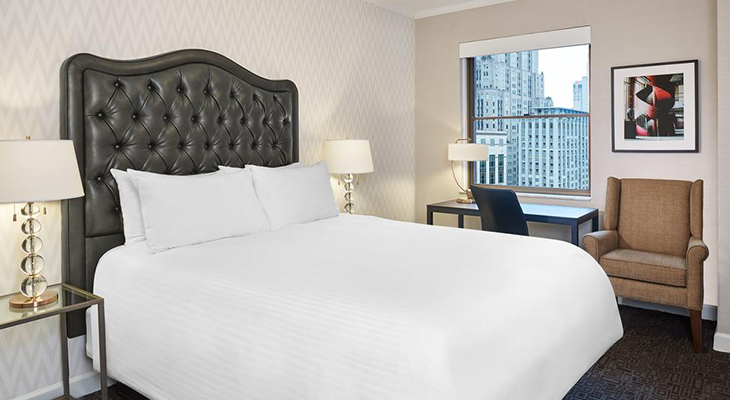 The Tremont Chicago is a chic boutique hotel located in the heart of Chicago's Gold Coast neighbourhood, just steps away from the shopping, dining and entertainment of Michigan Avenue's Magnificent Mile. All rooms at the hotel feature sleek décor and complimentary Wi-Fi, while the original Mike Ditka's Restaurant is connected to the lobby and offers a selection of prime meats and fresh seafood for lunch and dinner. The hotel also offers in-room dining and the business centre provides a range of professional services.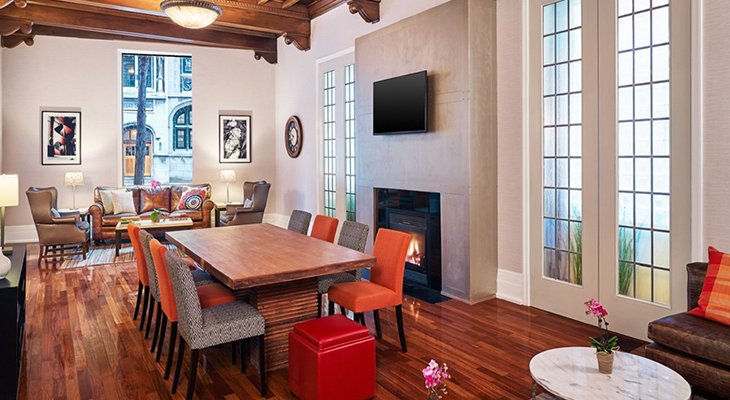 WebBeds Special Halloween Discount: 10 percent off
Where to Party: Discover a spooky campfire ambience at The River's second annual Scarytales party! This enticing evening features costumes and sugary treats such as marshmallows and candy apples. Find out more >>>