For international travellers who want to immerse themselves in the cultural heritage of Cambodia, Raffles Grand Hotel d'Angkor is not just a hotel; it is a destination in itself.
This elegant five-star property originally opened in 1932 as the pre-eminent luxury hotel in Siem Reap, the gateway to the famous Angkor Wat temple complex. While Cambodia has gone through many changes in the intervening years, Raffles Grand Hotel d'Angkor has retained its status as the city's most prestigious place to stay.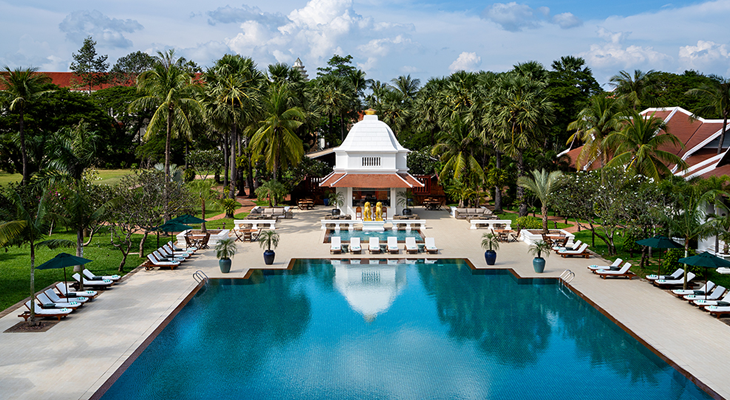 Over the years it has hosted many leading world figures, from Charlie Chaplin to Michelle Obama. An extensive restoration in 2019 has now brought this historic hotel into step with the highest international standards, including cutting-edge technology. But this has not come at the expense of its classical charm; Raffles Grand Hotel d'Angkor retains its old-world refinement, with dark wooden floors, teak furniture, four-poster beds, authentic artworks and local artefacts.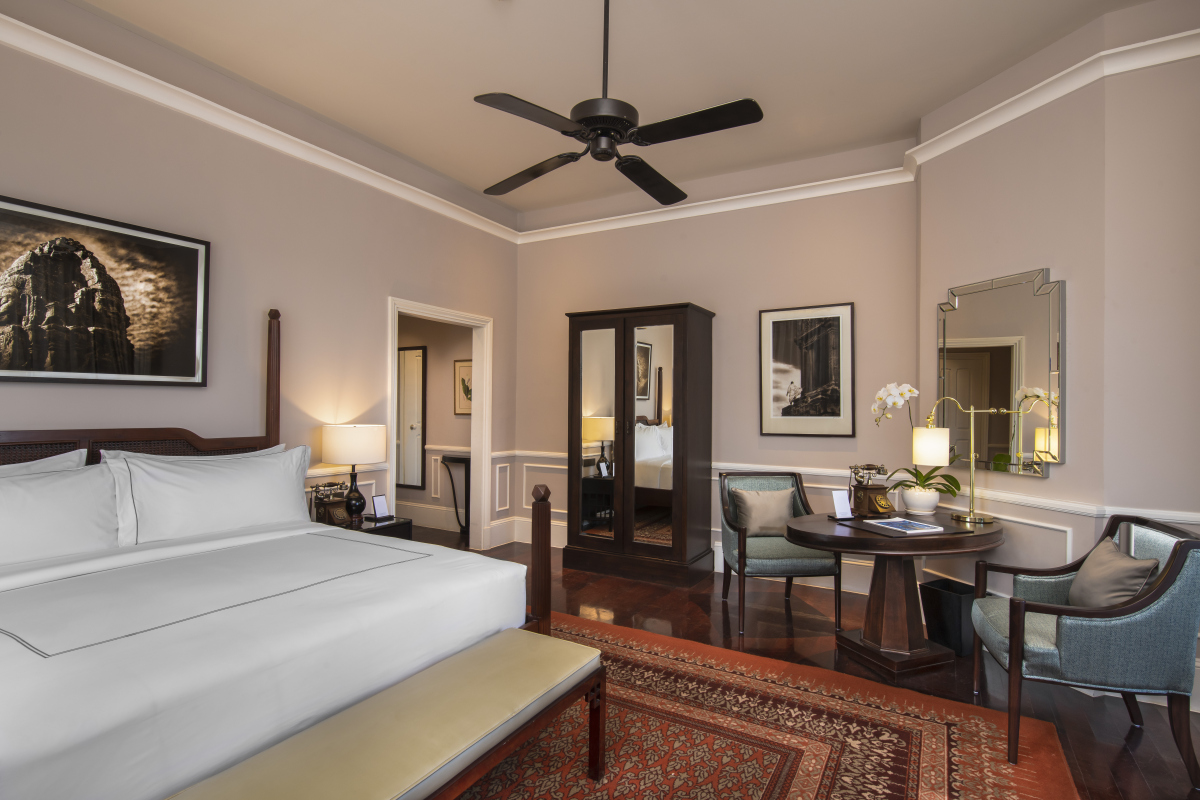 Guests can choose from a selection of spacious rooms, suites and villas, ranging from a generous 32 square metres for the entry-level State Rooms to a luxurious 318 square metres for the Two-Bedroom Royal Villa, which can accommodate up to six guests. Four different types of suite, ranging from 48 to 72 square metres, promise separate living areas and private balconies or terraces. Whichever accommodation guests choose, they will enjoy the signature Raffles Butler service, chauffeured limousine transport and 24-hour room service.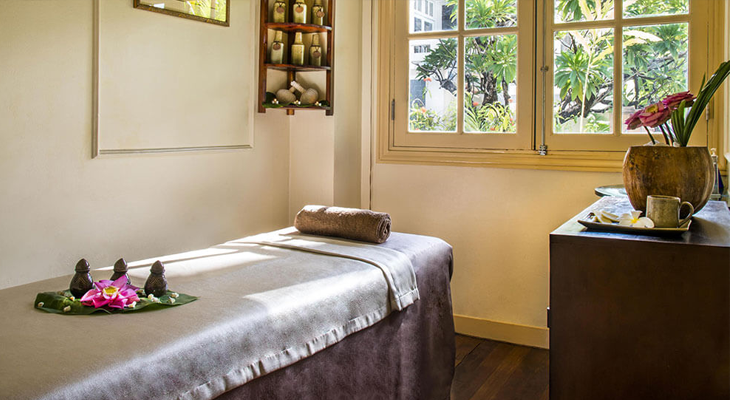 When guests are not out discovering the UNESCO World Heritage-listed wonders of Angkor, the heart of the ancient Khmer Empire, they can enjoy a refreshing swim in the hotel's outdoor pool or an invigorating workout in the fitness centre. For a more soothing experience, the Raffles Spa promises a range of blissful body treatments, including traditional Khmer massages, scrubs, wraps and facials. Nestled in the tropical gardens, this serene wellness centre also features saunas, steam rooms and a Jacuzzi.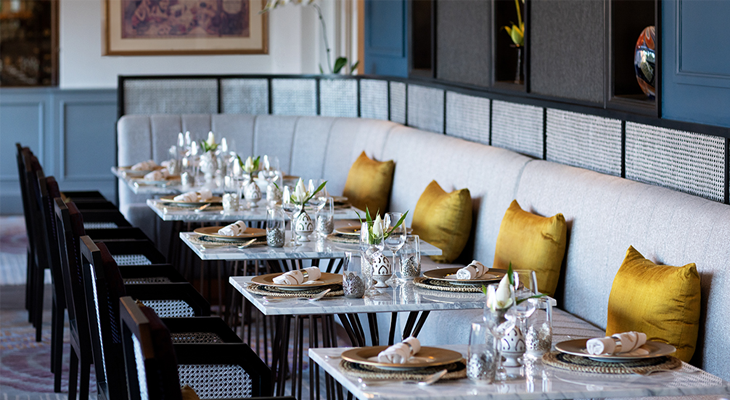 Raffles Grand Hotel d'Angkor is a haven of gastronomy, with six outstanding restaurants and bars for every occasion. Each day starts in style with a signature Champagne breakfast at Café d'Angkor, which also serves lunch and dinner in a bright and vibrant ambience, including an alfresco terrace overlooking the pool, while The Conservatory is a chic setting for a spot of afternoon tea or an evening cocktail. 1932 is an exquisite fine-dining destination and the only place in Siem Reap where travellers can experience Royal Khmer cuisine, while The Apsara Terrace is an unmissable experience, featuring a pan-Asian barbecue and live Cambodian dance and martial art performances. And of course, no visit to Siem Reap would be complete without a drink at the Elephant Bar, the sophisticated lounge frequented by so many famous figures over the decades.
Angkor is the cradle or Khmer culture; to experience the genuine essence of this enchanting destination, Raffles Grand Hotel d'Angkor is the perfect place to stay.