In the 21st Century, Beijing is becoming one of Asia's coolest and most progressive cities for art, architecture and design. Breath-taking buildings like the CCTV Headquarters and "Bird's Nest" National Stadium reflect the modern face of this ancient city, and contrast dramatically with classical landmarks such as the Palace Museum or Drum Tower. The latest example of Beijing's contemporary makeover is The PuXuan Hotel and Spa, a modernist masterpiece nestled in one of the city's most historical districts. This sleek and stylish luxury hotel is already making a waves in the industry; it has received several awards, including "Best Design Hotel" and "Most Anticipated New Opening Hotel".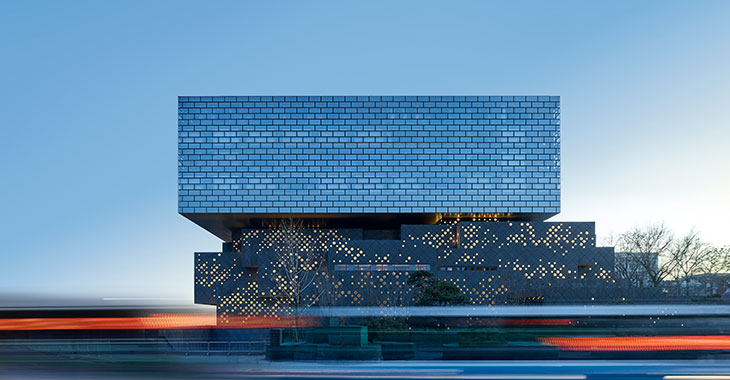 This blue-hued cubist gem features 116 spacious rooms and suites, many of which offer uninterrupted views of the Forbidden City. All guests will enjoy state-of-the-art amenities such as multi-sensory lighting, Nespresso machines, ultra-high definition TVs, integrated USB ports and automated curtains and blinds. These technologies help to enhance more traditional comforts such as sumptuous bedding, separate bathtubs, rain showers and walk-in wardrobes.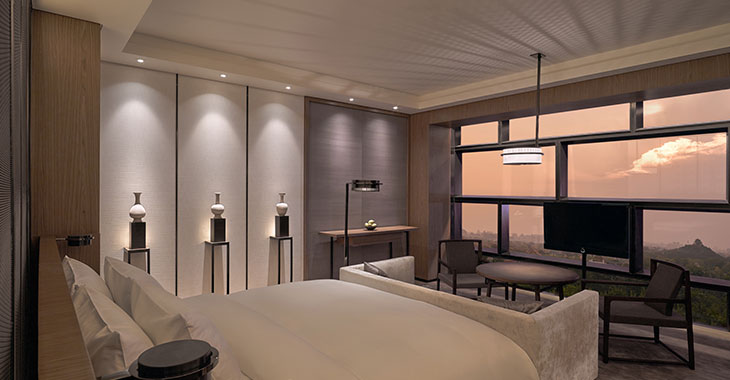 Dining at The PuXuan Hotel and Spa is similarly diverse, with a selection of five F&B outlets. These include Rive Gauche, an exquisite French bistro with a private dining rooms and an outdoor terrace, and Fu Chun Ju, which showcases authentic local cuisine with a mix of open and intimate spaces. The hotel's Tea Lounge features private tasting zones and even a tea laboratory. The PuXuan Club meanwhile, is a unique executive lounge-style zone which has the feel of a townhouse apartment, with living and dining areas, meeting rooms, outdoor spaces, a library and kitchen.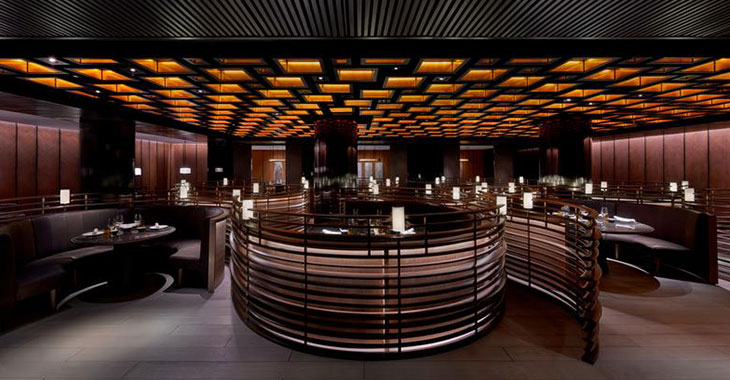 Alternatively, guests can enjoy a soothing treatment at UR Spa, unwind in the sauna or steam room, or workout at the fitness centre, which comes fully-equipped with state-of-the-art Technogym machines. The PuXuan Hotel and Spa underpins every stay with the concept of "Hostmanship", which, according to Urban Resort Concepts, means a 'leaner, purer and more focused interpretation of luxury hospitality; one that values empathy, humanity and connectivity as its core'. This means putting guests' needs first, with no unnecessary charges and undue bureaucracy. For example, Wi-Fi, breakfast, laundry, local calls and minibar items are all offered free-of-charge, and every guest can use a meeting room for two hours.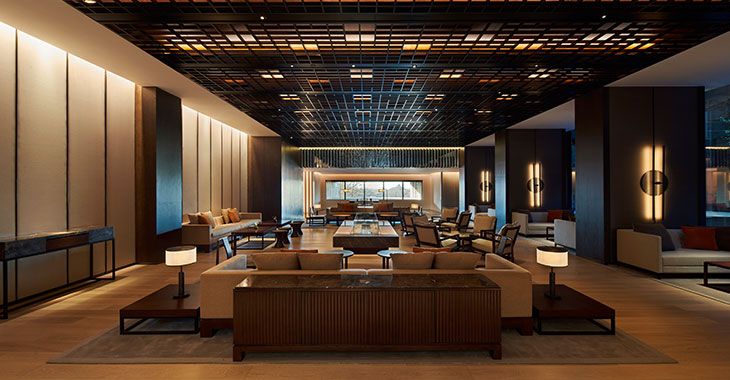 Beijing offers a wonderful opportunity for travellers to discover the contrasting faces of China. Ancient and modern, classical and contemporary; this is a city that rewards curious travellers. With its dramatic architecture, exceptional location, impressive facilities and intuitive service, The PuXuan Hotel and Spa epitomises the progressive mindset of this dynamic city.