The Village Hotel at Sentosa opens its doors in 1st April 2019, becoming the latest addition to the growing portfolio of Far East Hospitality, Singapore's homegrown hotel group. Positioned in the heart of Sentosa, Singapore's popular resort island, this impressive new hotel could not be better located. Guests can stroll to Resorts World Sentosa and the Sentosa Merlion statue in just three minutes, while Palawan Beach and Universal Studios Singapore are both less than ten minutes' walk away. Imbiah Monorail Station is also on the hotel's doorstep, putting the rest of the island within easy reach, and Changi International Airport is a 22-minute drive away.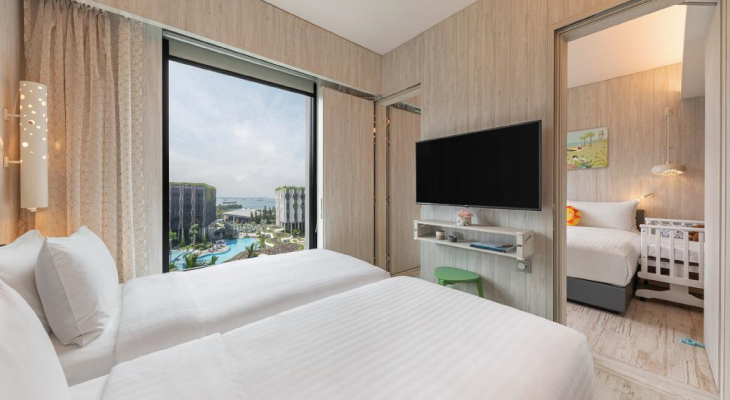 This convenient setting, combined with its extensive inventory of 606 rooms and suites, makes The Village Hotel at Sentosa perfect for leisure and corporate groups, as well as fun-filled family holidays. The adjacent Events Centre offers over 800 square metres of flexible meeting space, creating options for all types of function, including large-scale conferences, out-of-town business meetings, stylish social gatherings and oceanfront weddings.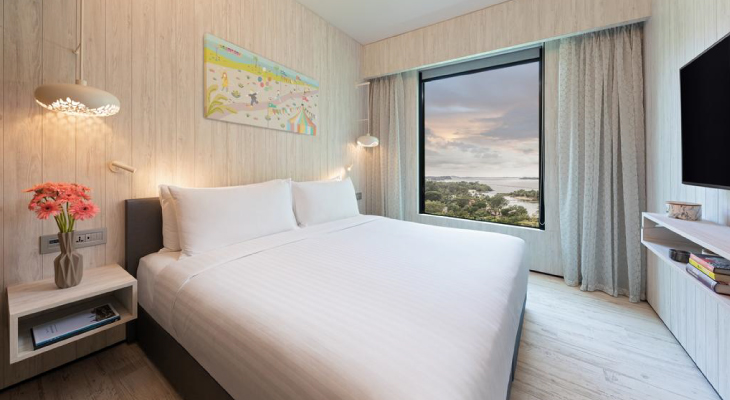 The hotel's rooms and suites are all bright and spacious, with at least 22 square metres of floor space, pool, island or sea views, cutting-edge amenities including 49-inch interactive TVs and complimentary Wi-Fi, and contemporary bathrooms that come fully equipped with refreshing walk-in showers. Meanwhile, a series of Family Rooms can accommodation up to four guests in 36 square metre spaces of space.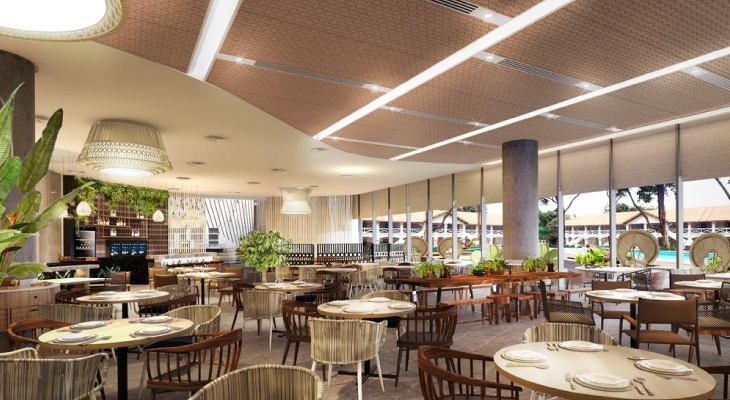 Days at The Village Hotel start with breakfast at Native Kitchen, the elegant all-day dining destination that serves up a wide variety of signature local and international dishes in a lively open kitchen environment. A range of retail and dining options can also be discovered at the Mess Hall. The centrepiece of this impressive hotel however, is the surely spectacular pool deck – a complete tropical oasis overlooking the sea. Guests can chill out surrounded by lush greenery and a choice of aquatic attractions, including an adventure pool, a children's pool with a sandy beach, an "Amazonian" lazy river and the Pamukkale Pool, which was inspired by the incredible multi-tiered thermal pools in Turkey.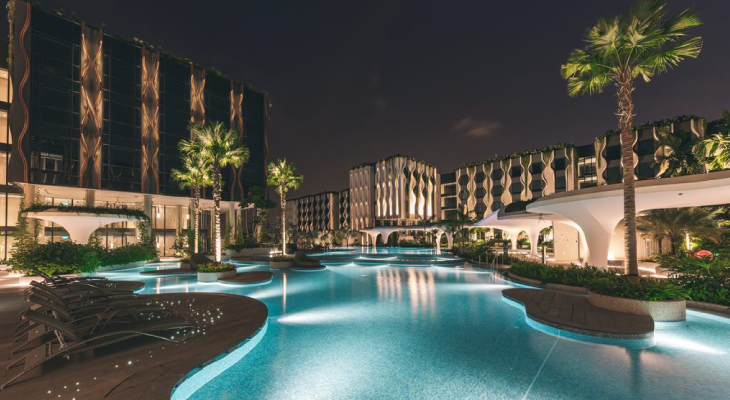 Alternatively, guests can workout at the hotel's fitness centre. The Village Hotel at Sentosa forms part of Far East Hospitality's Village brand, which is designed to reflect the unique culture and heritage of its destination. In Sentosa, Singapore's dynamic resort island, The Village Hotel at Sentosa puts guests in the heart of the action, surrounded by state-of-the-art attractions and theme parks, while also showcasing spectacular views of the Singapore Strait, the iconic commercial shipping lane. In this way, the hotel reflects the traditional and modern faces of Singapore.
FIT Rewards Exclusive
Exclusive for FIT Rewards members, answer a simple quiz about The Village Hotel at Sentosa and earn 100 bonus FIT Points.