Kempinski, the European luxury hotel operator, has introduced its five-star style to Bali for the first time with the launch of an exquisite new resort in the exclusive Nusa Dua area of the island. Guests should not expect a European ambience however; The Apurva Kempinski Bali is meticulously designed to reflect the authentic charm and elegance of Indonesian and Balinese culture. Apurva means "one of a kind" in Sanskrit, and that's exactly what Kempinski has delivered – a unique masterpiece of hospitality.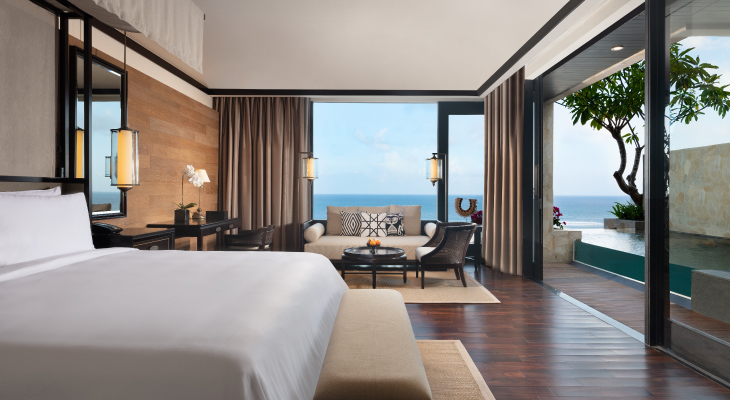 Nestled atop a cliff with dramatic views of the Indian Ocean, the resort blends classical design elements with luxury amenities in a spectacular setting. From its elevated entrance, the resort flows down to the golden beachfront, with verdant gardens and winding pathways flanking a series of glistening pools. Kempinski calls it a "majestic open-air theatre" and it certainly creates plenty of opportunities for guests to unwind and soak up the tropical scenery. The 475 rooms, suites and villas also embrace outdoor living; 60 percent of units feature private plunge pools and a collection of rooms offers direct access to the lagoon pools. The interiors blend the grace of Bali with state-of-the-art amenities, and all guests are also offered 24-hour butler service.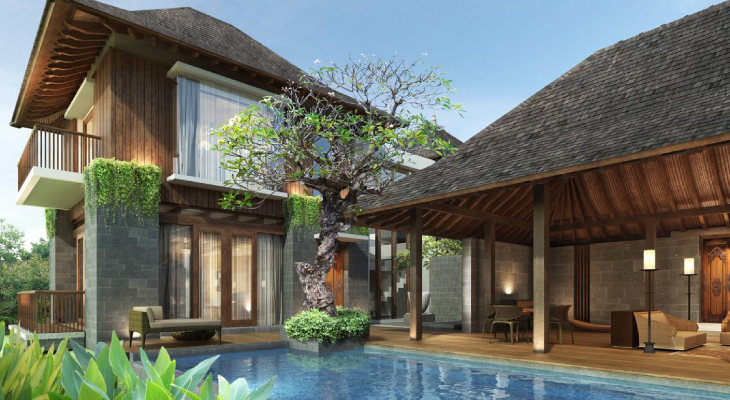 The dining options at The Apurva Kempinski are likely to become some of the most sought-after restaurants in Bali. For example, the Koral Restaurant will become the island's first aquarium dining experience when it opens in Q2 2019, while Pala Restaurant features a sophisticated rooftop bar with ocean views. Izakaya by OKU has been inspired by the award-winning OKU Japanese Restaurant in Jakarta, with an open-kitchen dining experience, and Selasar Deli showcases Indonesian delicacies, including the famous luwak coffee. There is also a pool bar and the Reef Beach Club will create a cool setting for casual dining and creative cocktails.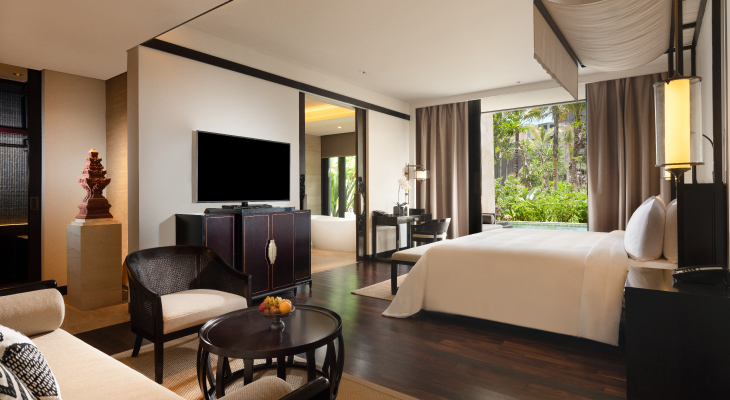 Finally, guests can unwind in the 60-metre swimming pool, children's pool or The Apurva Spa, which showcases traditional wellness techniques. Alternatively, they dip their toes in the ocean at the resort sandy beach. With its blend of Balinese beauty and world-class facilities, The Apurva Kempinski Bali is set to become a new landmark on the "Island of the Gods".