Earth Day returns this month, providing a timely reminder of the constant need to save the planet. Held on 22nd April 2019, this global initiative is aimed at raising awareness of the world's most
important environmental issues, including climate change, deforestation and pollution. It also provides an opportunity to show what the hotel industry is doing to help protect the environment. According to statistics, tourism (including aviation) accounts for eight percent of carbon emissions worldwide.
So, it's vital that the industry plays a leading role in the fight against climate change; from small-scale recycling initiatives to global conservation campaign, every hotel can make a difference. Here are some of the eco-friendly hotels and resorts that are leading the drive towards a more environmentally-friendly future:
Soneva Kiri Koh Kood, Thailand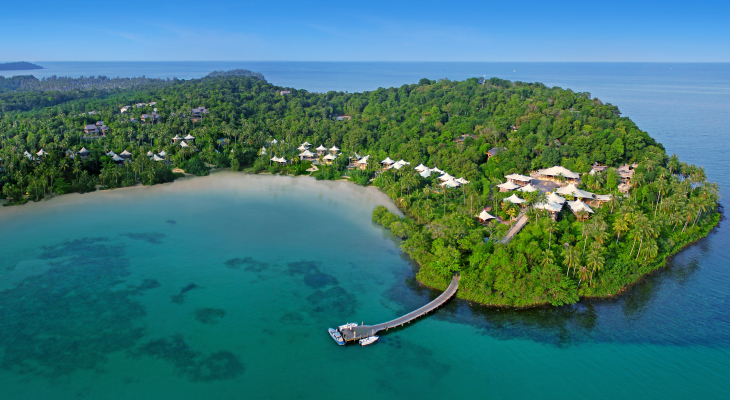 Nestled on the idyllic island of Koh Kood, Soneva Kiri allows guests to get back to nature. The resort features a blend of barefoot luxury and ecofriendly design, with 34 villas, an observatory, an Eco Den kids' club, and the spectacular Treepod Dining experience that suspends guests high up in the canopy. Impressively, Soneva Kiri has managed to reduce its monthly waste by 70 percent through recycling and reuse. For example, used cooking oil is turned into biodiesel, which generates the resort's own power. Kitchen waste is made into compost, and paper, bottles and other waste are sent to recycling plants.
Six Senses Con Dao, Vietnam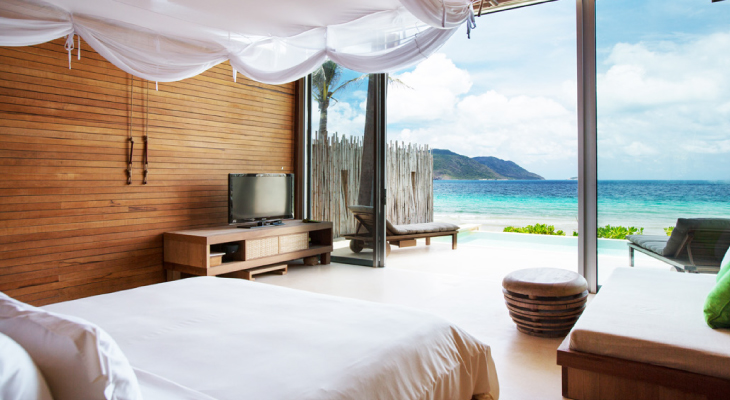 True to Six Senses' philosophy of selecting remote yet accessible destinations in areas of outstanding natural beauty, Six Senses Con Dao is nestled on an island in a national marine park. This luxury resort features large pool villas, a stunning Six Senses Spa and beachfront dining experiences. Six Senses Con Dao aims to recycle everything, including paper, wine bottles and candles. It has an organic garden which provides food for the restaurant and oil for the spa. Bio-waste is turned into compost, wastewater is treated and reused, and the resort even operates a sea turtle conservation centre.
Jaya House River Park, Cambodia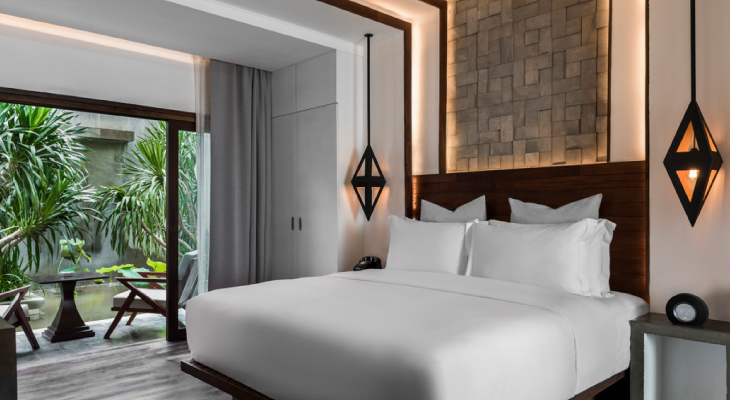 Nestled on the Siem Reap River, surrounded by trees, Jaya House River Park is a luxurious boutique hotel with just 36 rooms, two swimming pools, a spa and a restaurant. While the hotel is designed as a peaceful hideaway, it is also a big part of the local community, supporting many charitable and cultural projects. Jaya House River Park is a member of the Refill Not Landfill campaign, which is tackling plastic waste in Cambodia. It only uses aluminium bottles, which it refills from special locations around the city. The resort is also aiming to donate 10,000+ sustainably grown tree samplings to the local community in Siem Reap.
Hotel Borobudur Jakarta, Indonesia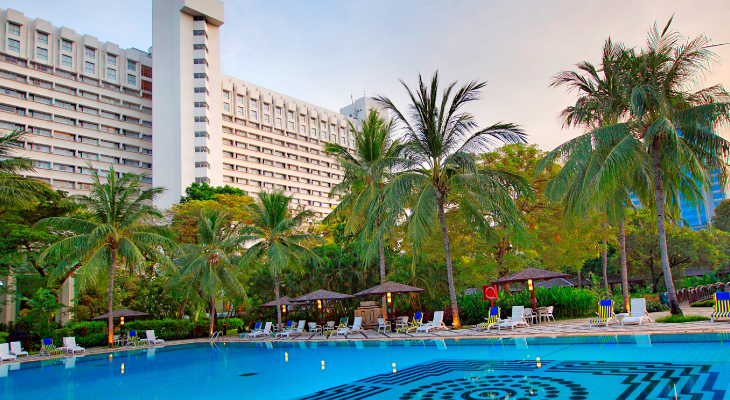 Hotel Borobudur Jakarta is quite simply one of the finest five-star hotels in the Indonesian capital. Nestled in 9.3 hectares of landscaped tropical gardens in the heart of the city, it features 695 luxurious rooms and suites, seven F&B outlets, a spa, an Olympic-sized swimming pool, a tennis court and much more. While it feels opulent, Hotel Borobudur is also committed to reducing its carbon footprint through its "reduce, reuse, recycle" initiatives. Winner of the National Green Hotel Award, the hotel conserves its power, water and gas usage, minimises waste and only uses materials that do not have a negative environmental impact.