Conveniently located in Tambun, within the beauty of limestone hills, forests and lakes, The Haven All Suite Resort is a one-of-its-kind hotel where guests can live concurrently by the primary forest and in the city. The resort is designed and operated as a family resort catering to all generations, making it a perfect getaway for families and couples looking for an escape.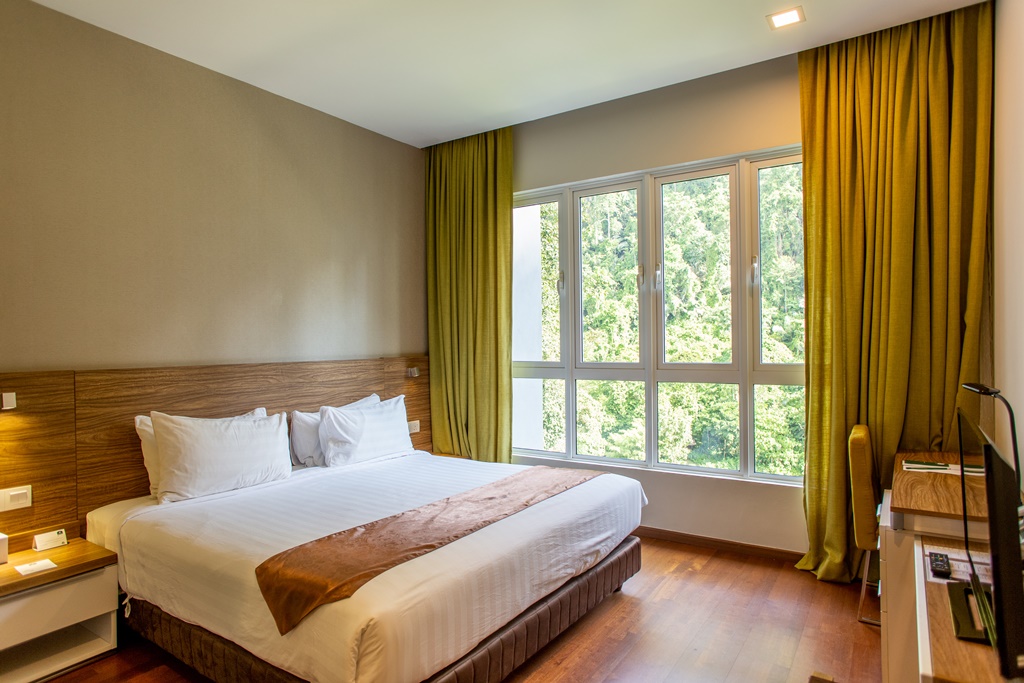 The Haven All Suite Resort features spacious and comfortable suites. Guests can choose from one-, two- and three-bedroom suites. Each suite includes a fully equipped kitchenette and a private balcony with scenic views of the hill, horizon or lake.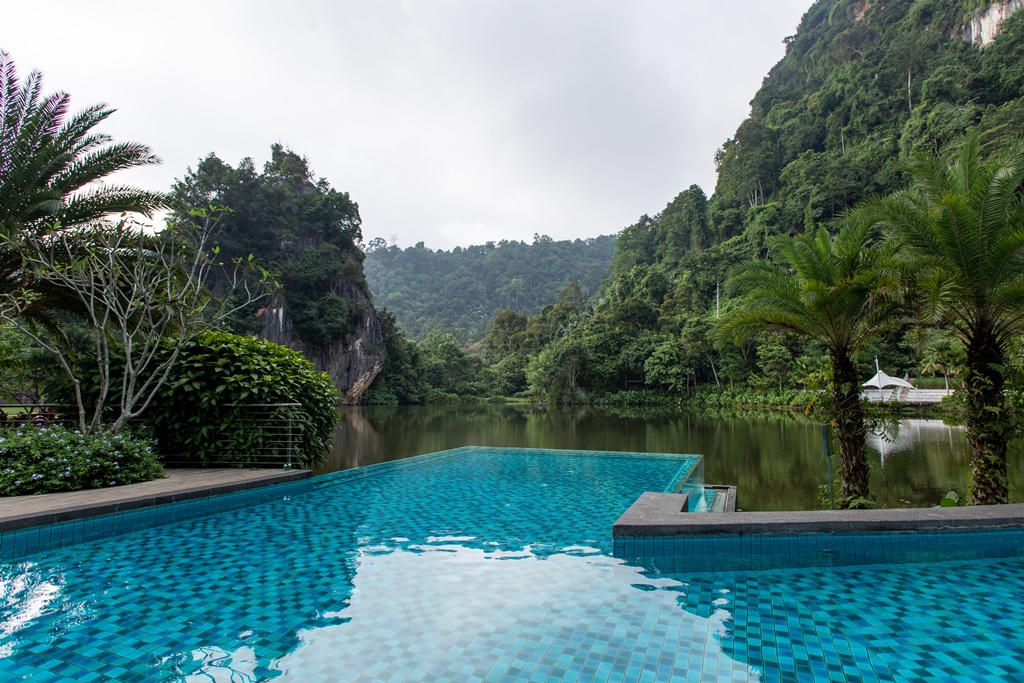 Taking a dip in the trademarked, 60-metre seahorse-shaped outdoor swimming pool with a heated jacuzzi is a must! The translucent acrylic glass also creates an infinity effect to the pool which complements the natural lake surrounding the resort, making it a perfect spot for taking beautiful photos and videos.
Families travelling with kids will also be delighted to find a children's pool, and indoor and outdoor playgrounds. The pets' corner with rabbits and ponies is also popular among children, where feeding time is a great opportunity to get close with these furry friends and have fun.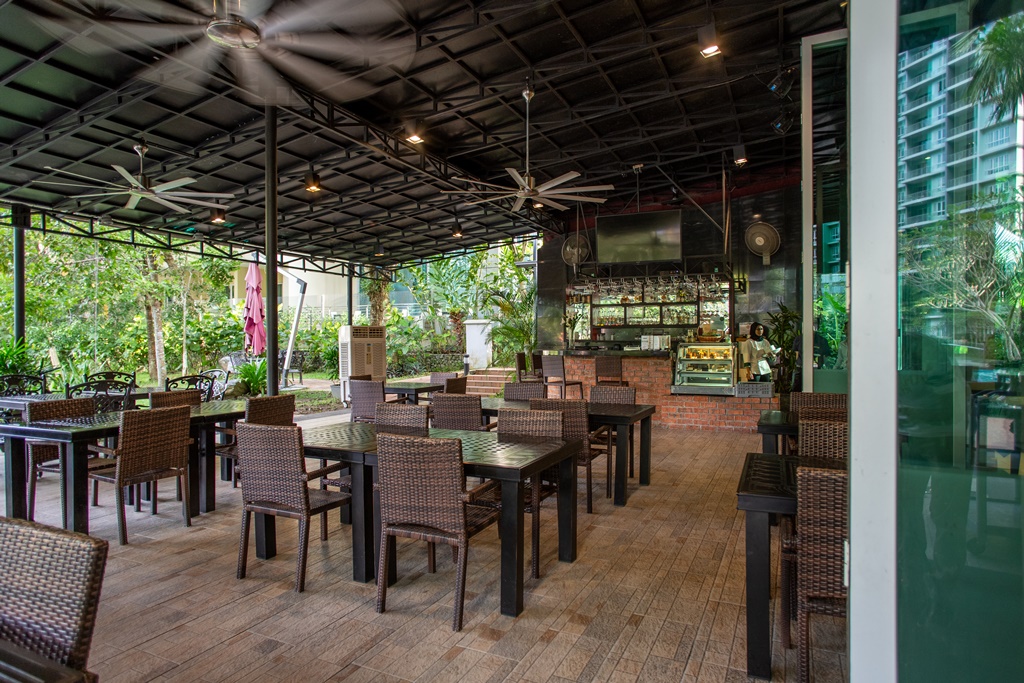 Cuisines, the resort's in-house poolside bar and restaurant, offers the best of local, Asian and Western menus. Keeping to the theme of wellness, the restaurant takes pride in serving healthy and delicious meals without the use of MSG, with only fresh produce and natural ingredients wherever possible.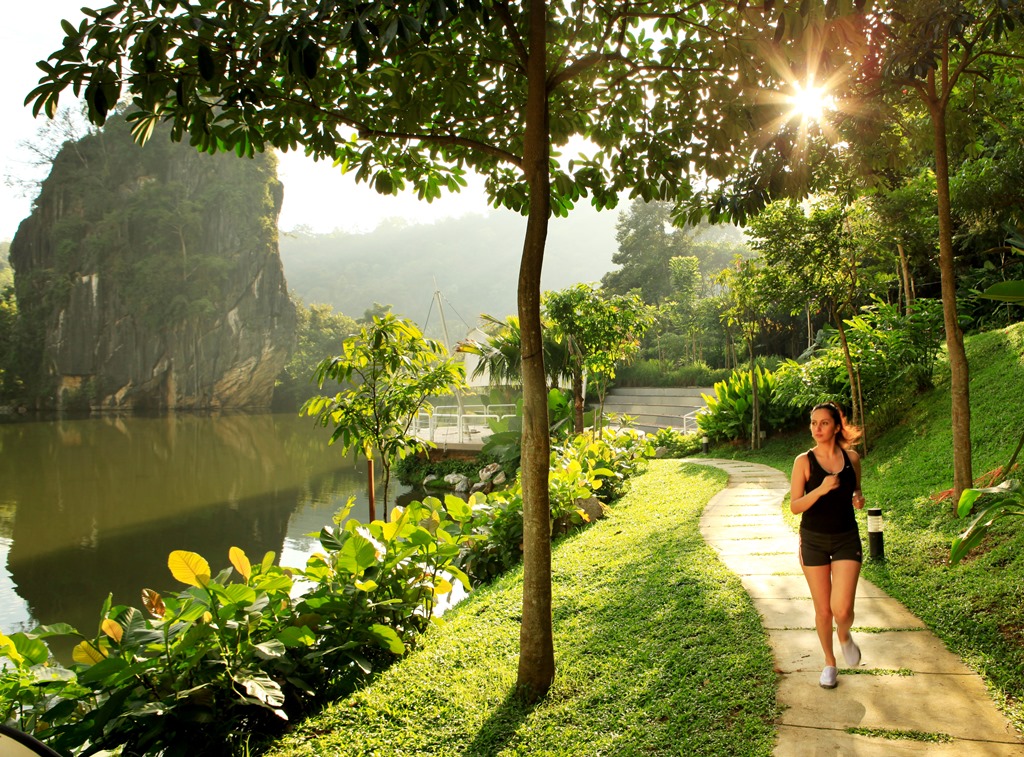 Speaking of wellness, the upgraded The Haven Spa will soon be ready to provide guests with an extensive range of therapies and treatments. Guests can enjoy keeping fit at the gym or engage in sports like table tennis, badminton, squash and tennis. In addition, there are also designated decks for guests to practise yoga and meditation, as well as a 600-metre jogging track surrounding the lake for guests to soak in the lovely atmosphere while exercising.