The rapid rise of Hong Kong has been fascinating to follow. This historic port city where east meets west has always bustled with life; a network of narrow streets that grow ever busier, a skyline that creeps ever higher, an iconic waterfront that glitters ever brighter.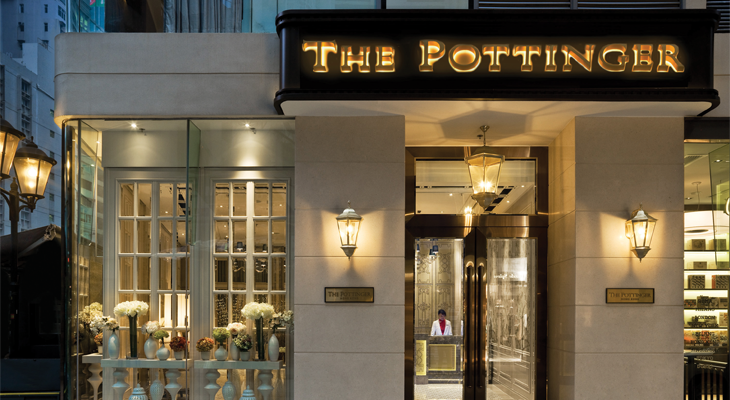 The Pottinger Hong Kong celebrates the city's enchanting bygone era by combining classical and contemporary design, original artworks and cutting-edge amenities. Nestled in Central, surrounded by heritage buildings, soaring skyscrapers and mega-malls, this luxurious hotel perfectly reflects the changing face of this global city.
The elegant interiors blend British colonial style with traditional Chinese artworks, and striking black and white images from renowned photographer Fan Ho adorn the walls, depicting the Hong Kong of yesteryear and paying tribute to the city's dynamic spirit. The hotel has even created an artistic map, allowing guests to explore the local area on a self-guided walking tour.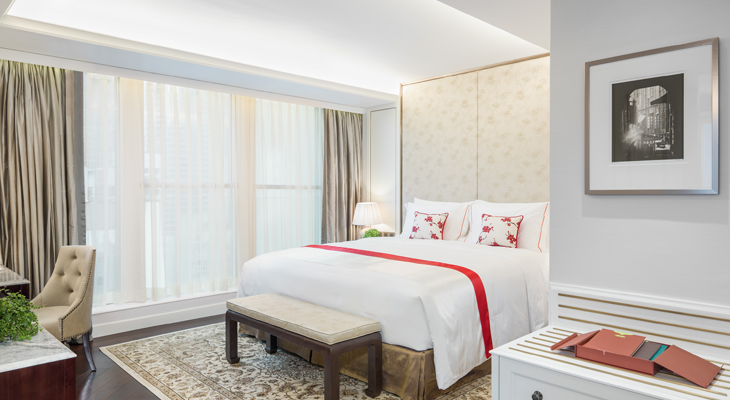 Guests have a choice of four room types, ranging from the ample 23-square metre Classic Rooms to the expansive 68-square metre Pottinger Suite, all featuring complimentary Wi-Fi, LED TVs with interactive IPTV systems, Nespresso machines and smartphones. Sumptuous bedding and rain showers ensure that all guests can stay fully relaxed and refreshed throughout their stay, while the seven suites promise dramatic floor-to-ceiling windows with panoramic city views.
Dining is a sophisticated affair at The Pottinger Hong Kong, which is home to two sensational restaurants and the same number of Michelin stars. Gradini offers modern Italian cuisine, with stylish European décor and authentic recipes. With its soft sofas, leather armchairs and afternoon tea, the adjacent Gradini Bar exudes the ambience of a private club. The Envoy meanwhile, is an exquisite space for weekday lunches, light dinners and weekend brunch and cool cocktails, with indoor or alfresco seating, and Venchi is a chic chocolaterie that also makes its own gelato.
Finally, culinary enthusiasts should not miss the opportunity to dine at Ta Vie, the double Michelin-starred destination where Chef Hideaki Sato fuses the finest French culinary techniques with Asia's best seasonal ingredients to craft truly unique and delectable dishes.
In a world where east and west are merging together ever more seamlessly, The Pottinger Hong Kong proudly showcases local heritage while embracing 21st Century connectivity. For culture seekers and history buffs, this is a wonderful place to learn more about this alluring port city.