Imagine staying in the heart of Tokyo, then looking outside to see the head of Godzilla looming over your hotel!
This is the surprise that awaits guests at Hotel Gracery Shinjuku, one of the newest properties from Japan's Fujita Kanko Group. Rising 130 metres from the bustling streets of Tokyo's Shinjuku district, the hotel stands head and shoulders above its surrounding buildings.
It launched in 2015, a year after the 60th anniversary of the original Godzilla movie. To mark this milestone, a huge Godzilla head was placed on the 8th floor, 52 metres above the ground – the same height as the original movie monster.
Guests can now admire this quirky attraction from many areas of the hotel, including several "Godzilla-view" guest rooms and the international restaurant.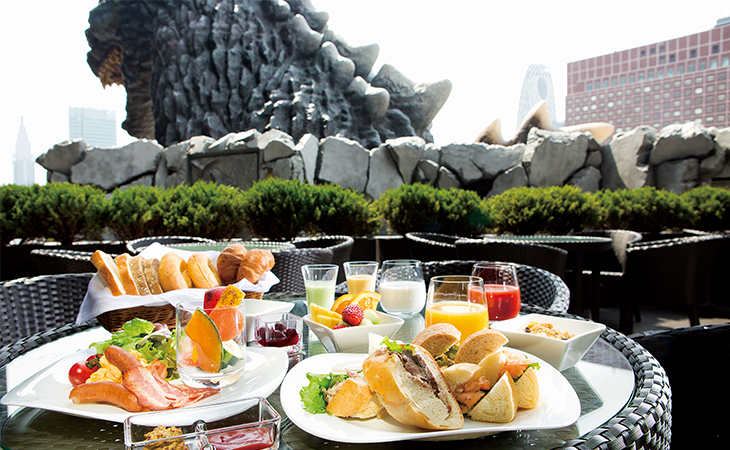 Earlier this year, Hotel Gracery Shinjuku added a special Godzilla-themed room, to complement its collection of contemporary twin, double and triple units. Featuring its very own Godzilla statue, plus walls adorned with posters of the movie series, and a special "trick wall" where other artworks appear, this is the ideal option for guests who want to immerse themselves in the world of Godzilla.
Located in the popular Kabukicho entertainment district, next to the old Shinjuku Koma Theater and just five minutes' walk from JR Shinjuku Station, Hotel Gracery Shinjuku is perfectly positioned. But if guests can't find the hotel, they only need to look up and search for the huge Godzilla head, which stares menacingly across the Tokyo skyline!