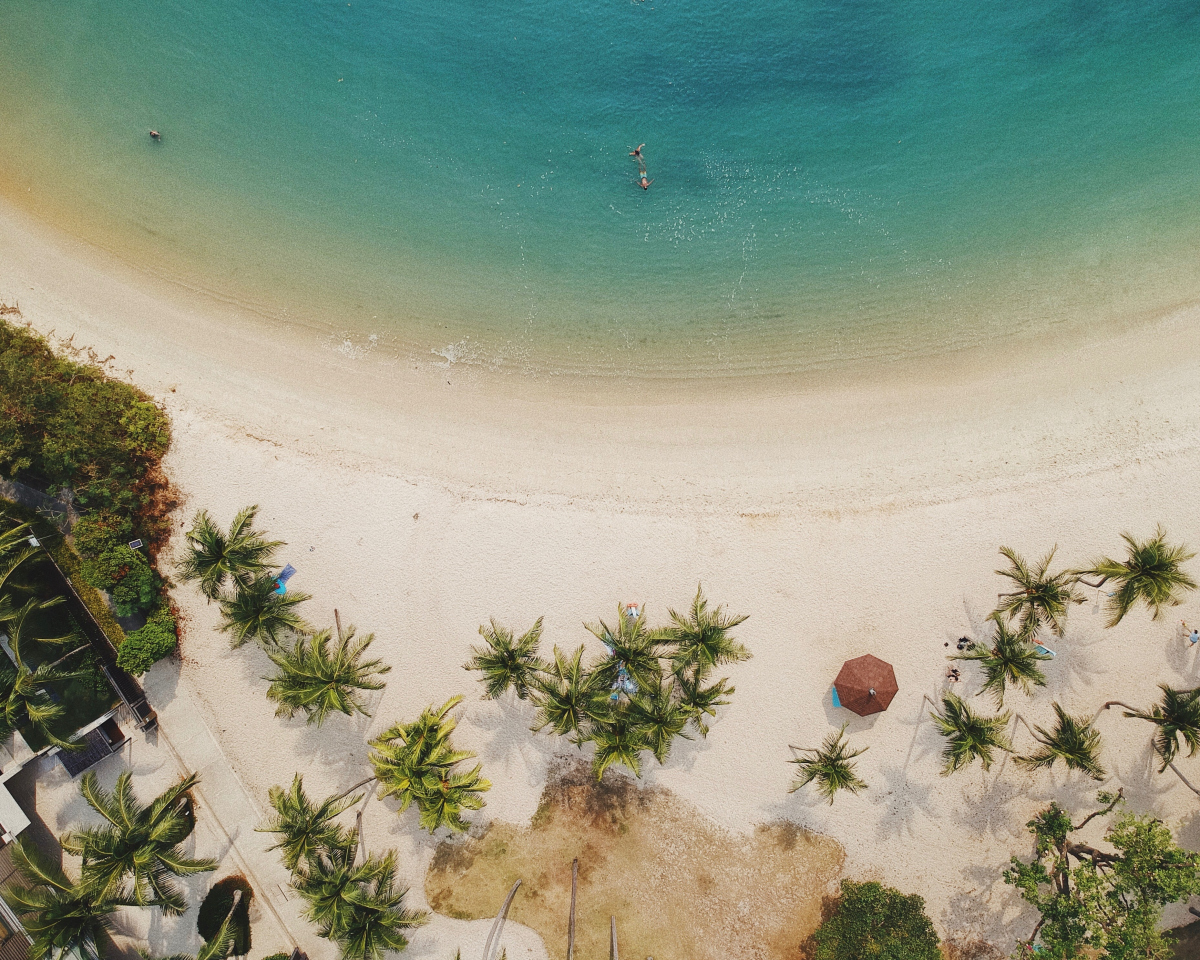 Gazing out across the Singapore Strait, Sentosa Island is at the crossroads of the world. For centuries it served as a place where civilisations meet, as ships sail past between east and west. Today, this idyllic island is blessed with an array of activities, from beautiful beaches to fun-filled theme parks, allowing visitors to make their own new discoveries. Whether you're seeking a romantic couple's break or a family adventure, Far East Hospitality has the perfect hotel for you in Sentosa…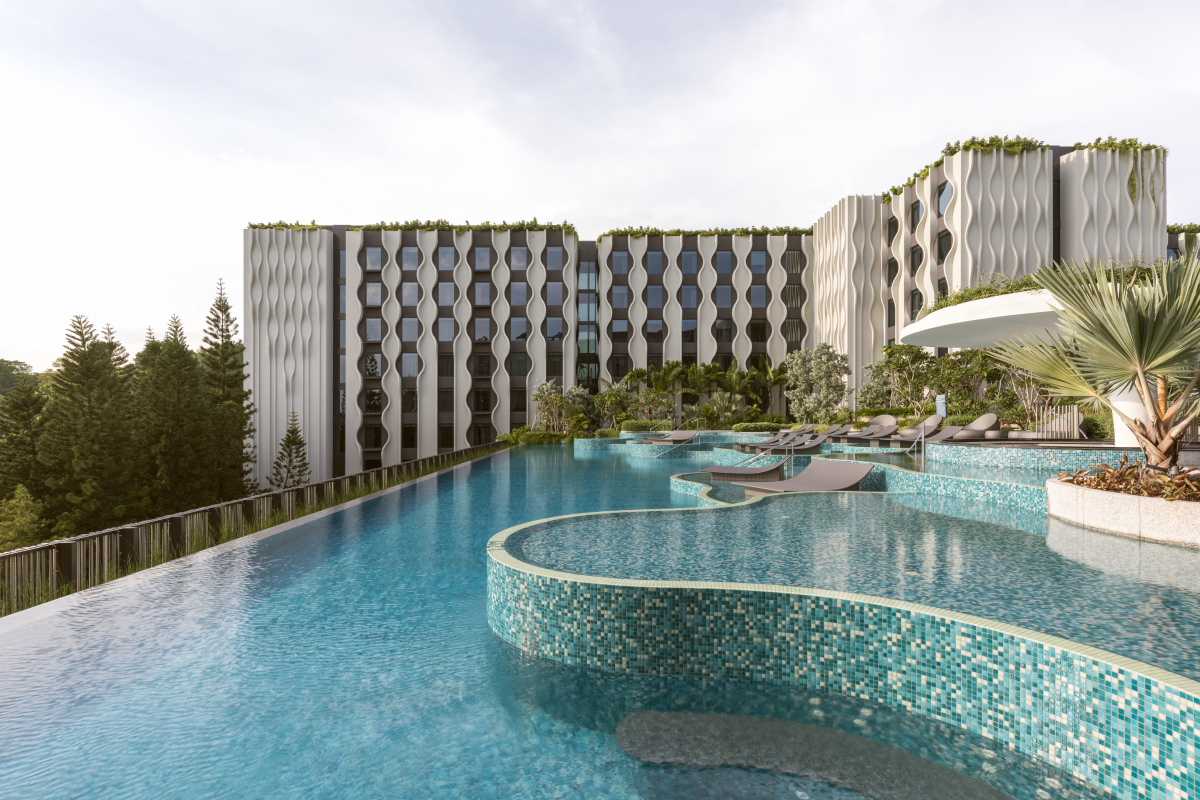 Village Hotel Sentosa
Perfect for: Family Adventures
Village Hotel Sentosa is an outstanding destination for parents travelling with their children. With its bright ambience and extensive amenities, this property provides the perfect tropical island getaway.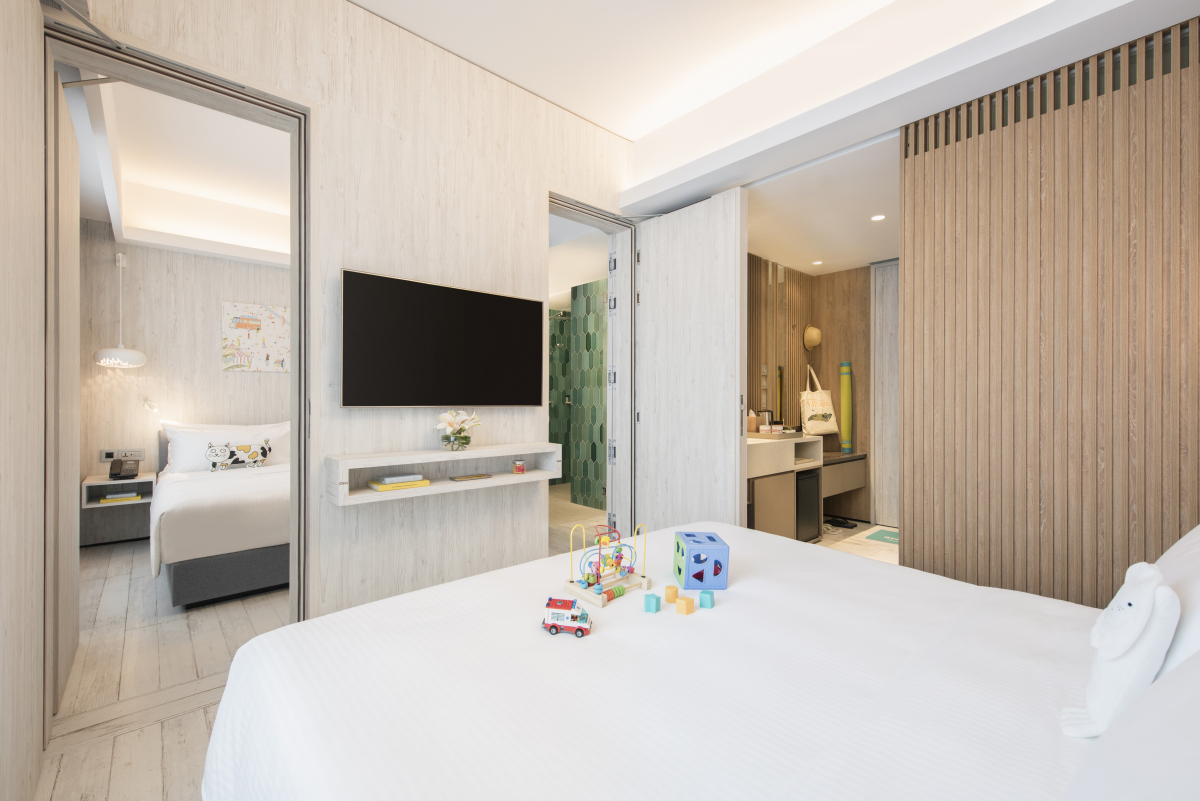 Stay together in a Family Room and spend endless days playing in the resort's Pool Deck, a multi-level aquatic paradise that features four themed pools, including a children's splash zone, lazy river, adventure pool and more, all overlooking the sea.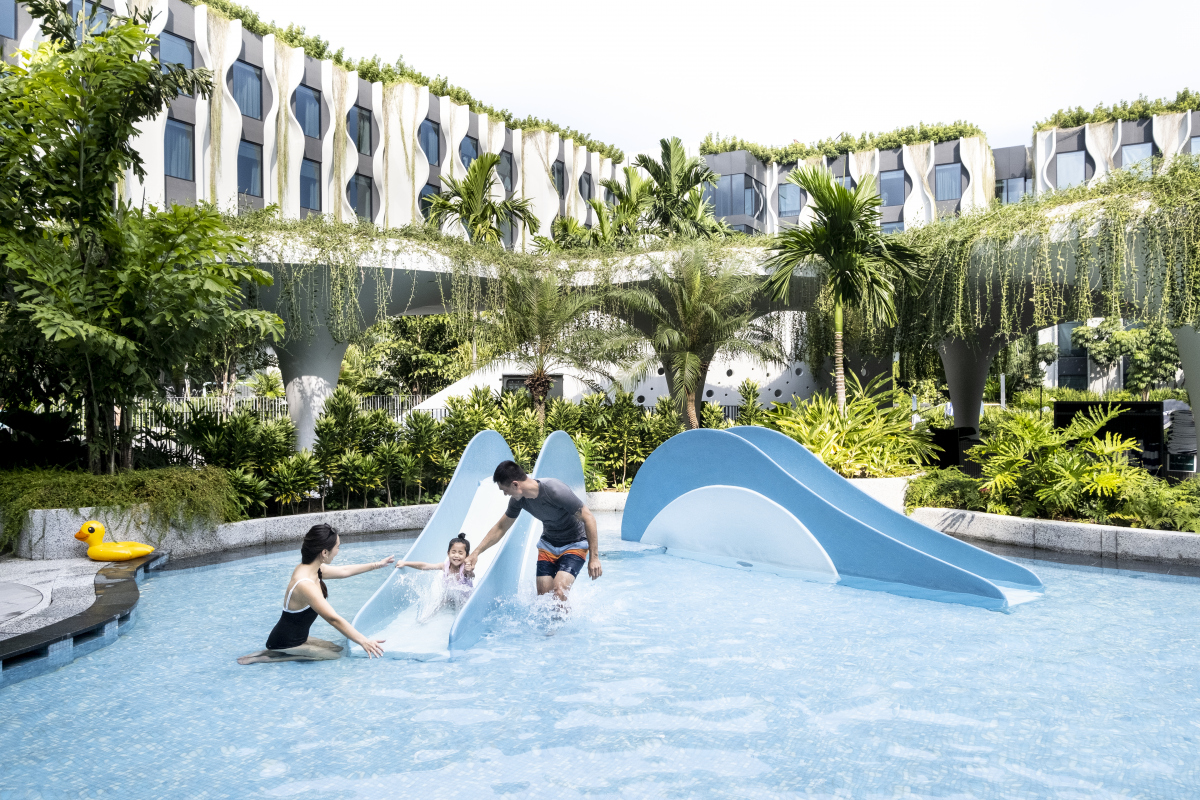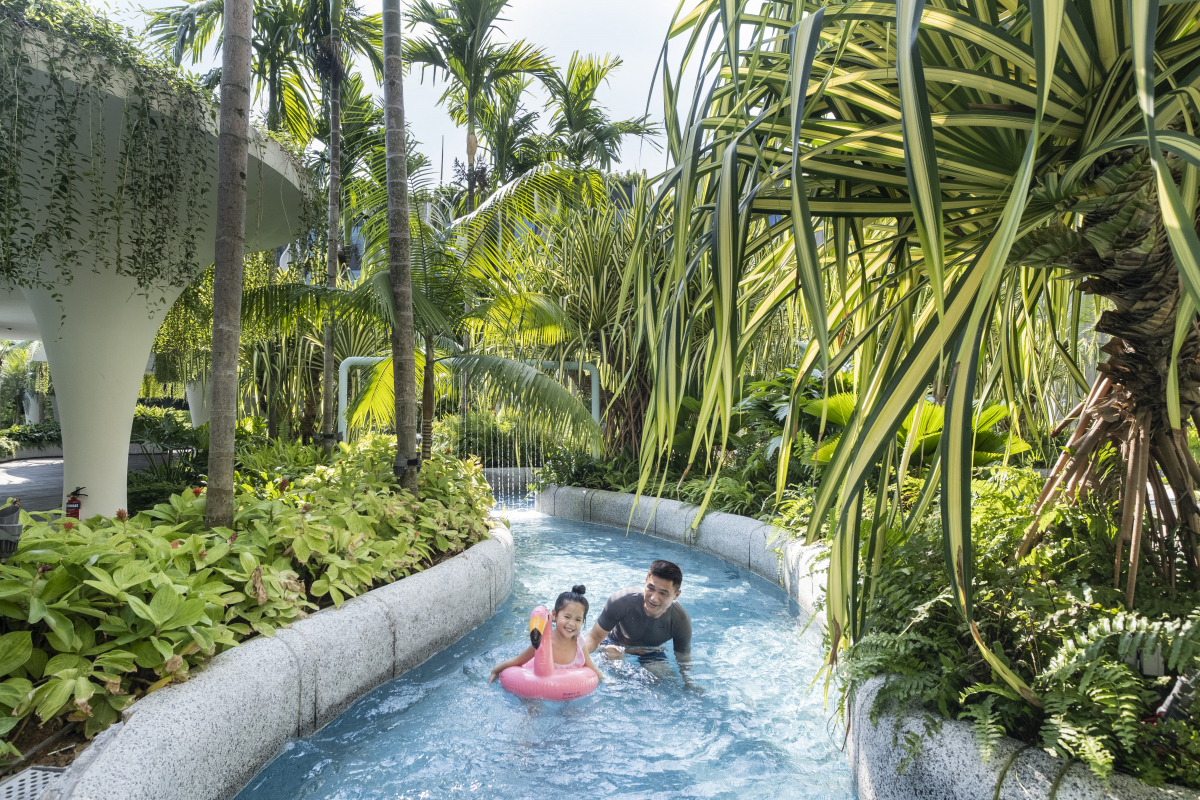 Kids will love grabbing a Watermelon & Mint Slushie and light bites from the Happy Camper, a restored Volkswagen food truck, and culinary discoveries can be made every day and evening at a choice of five restaurants. Then head out to explore Sentosa's world-class theme parks.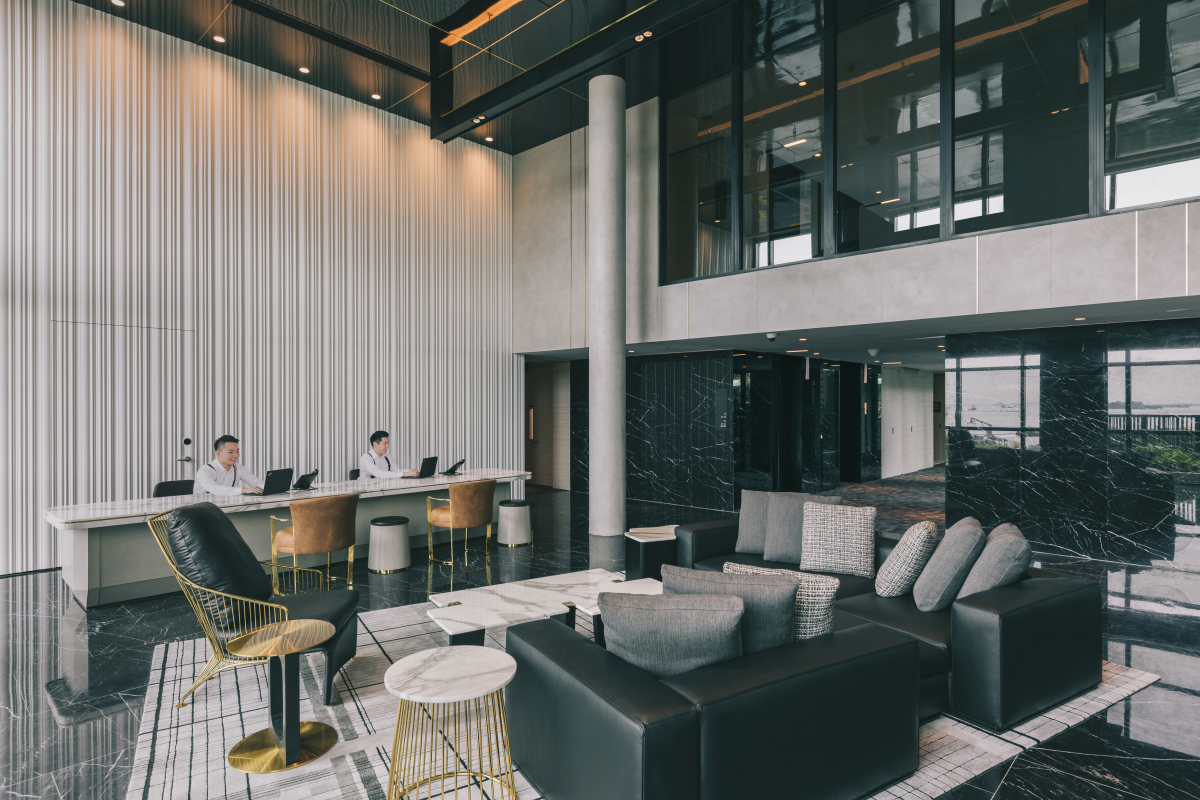 The Outpost Hotel Sentosa
Perfect for: Romantic Moments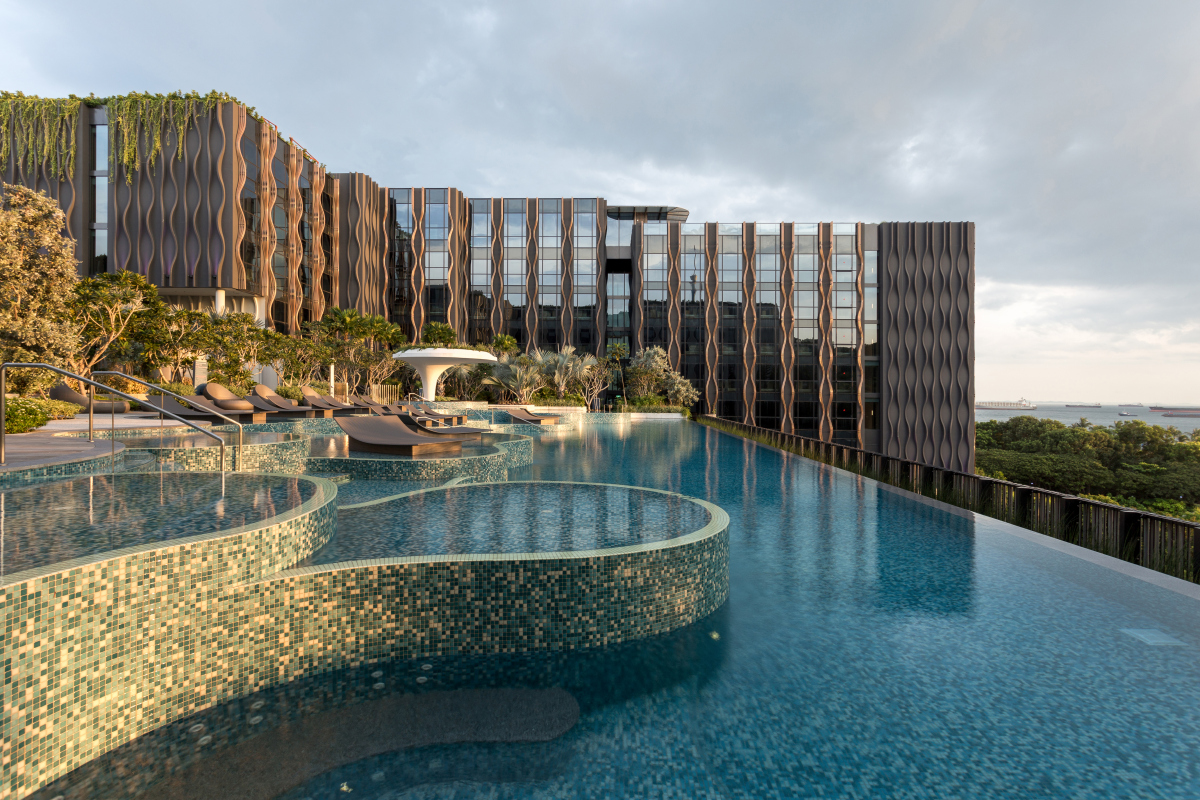 Set on a hilltop overlooking the shimmering Singapore Strait, The Outpost Hotel Sentosa feels blissfully secluded – an upscale retreat where couples can escape their everyday lives and enjoy a romantic island getaway. This hotel caters exclusively to adults and is strictly for guests aged above 12 years old.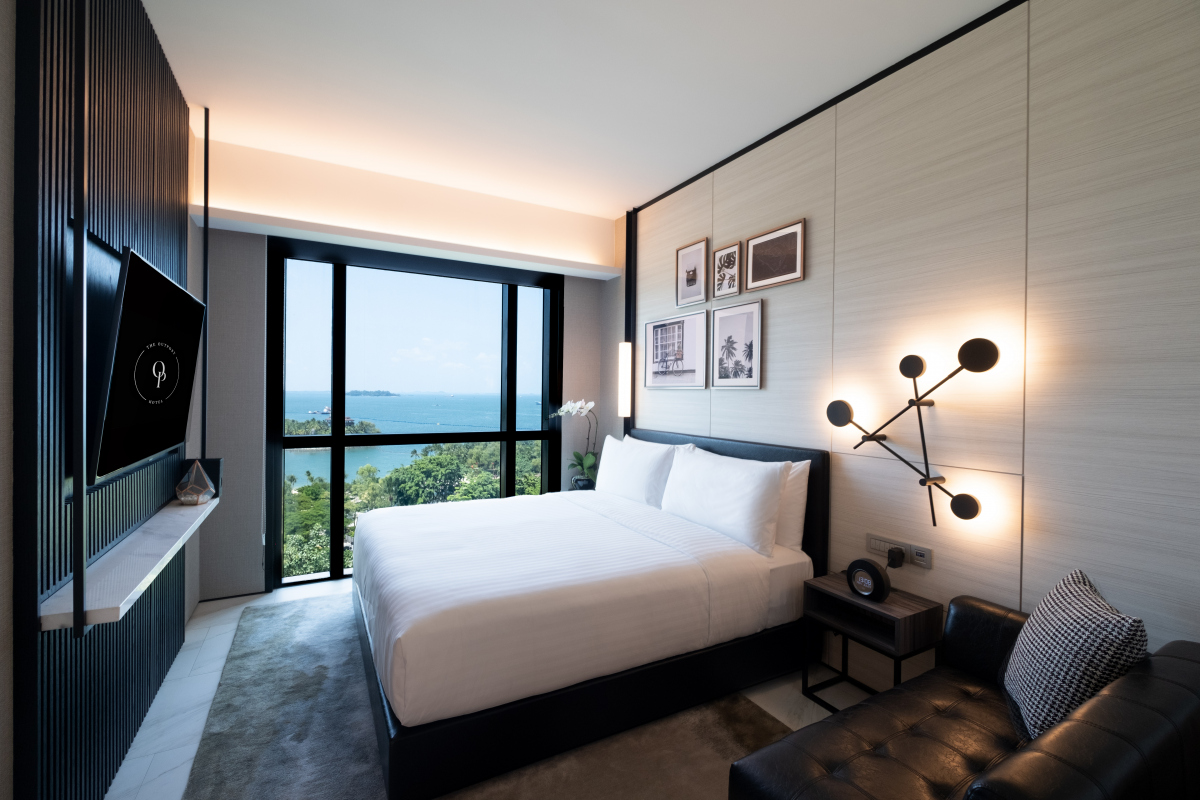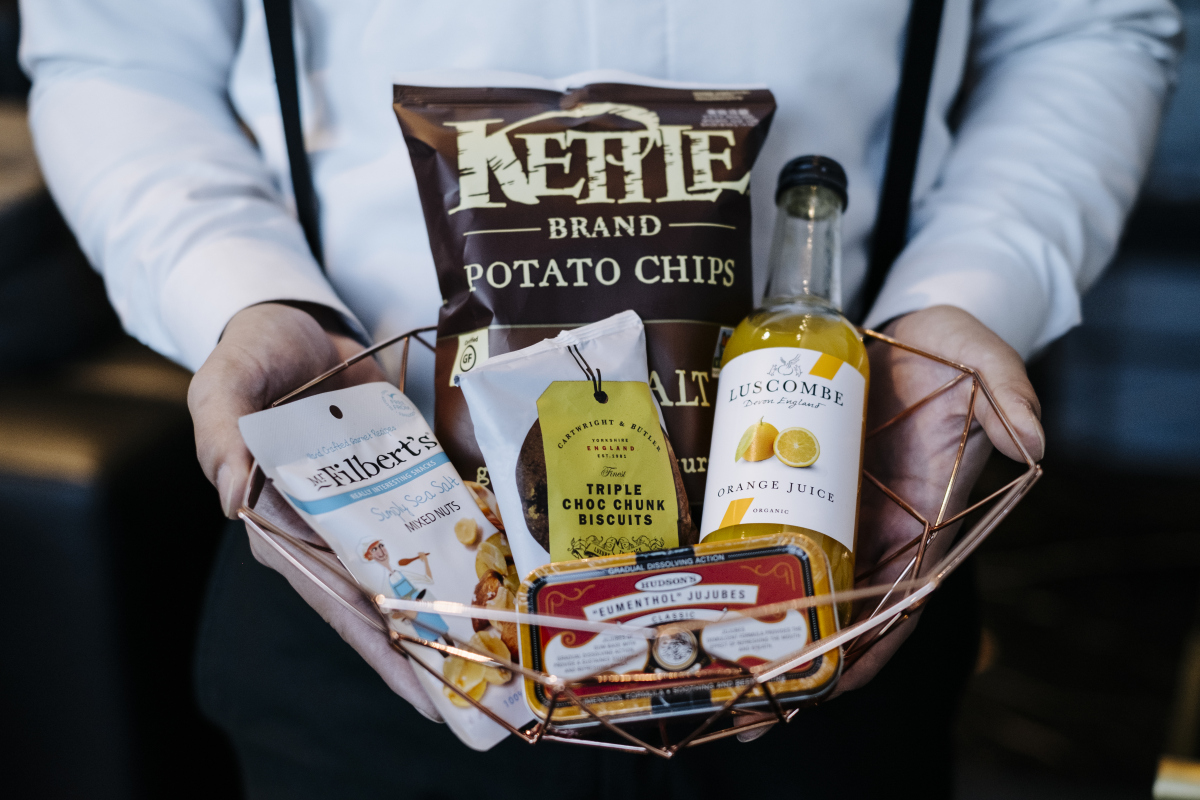 Experience the hotel's contemporary monochrome design, state-of-the-art amenities and spectacular views over the sea, along with a customised minibar of five items from a selection of premium snacks and drinks with compliments from the hotel.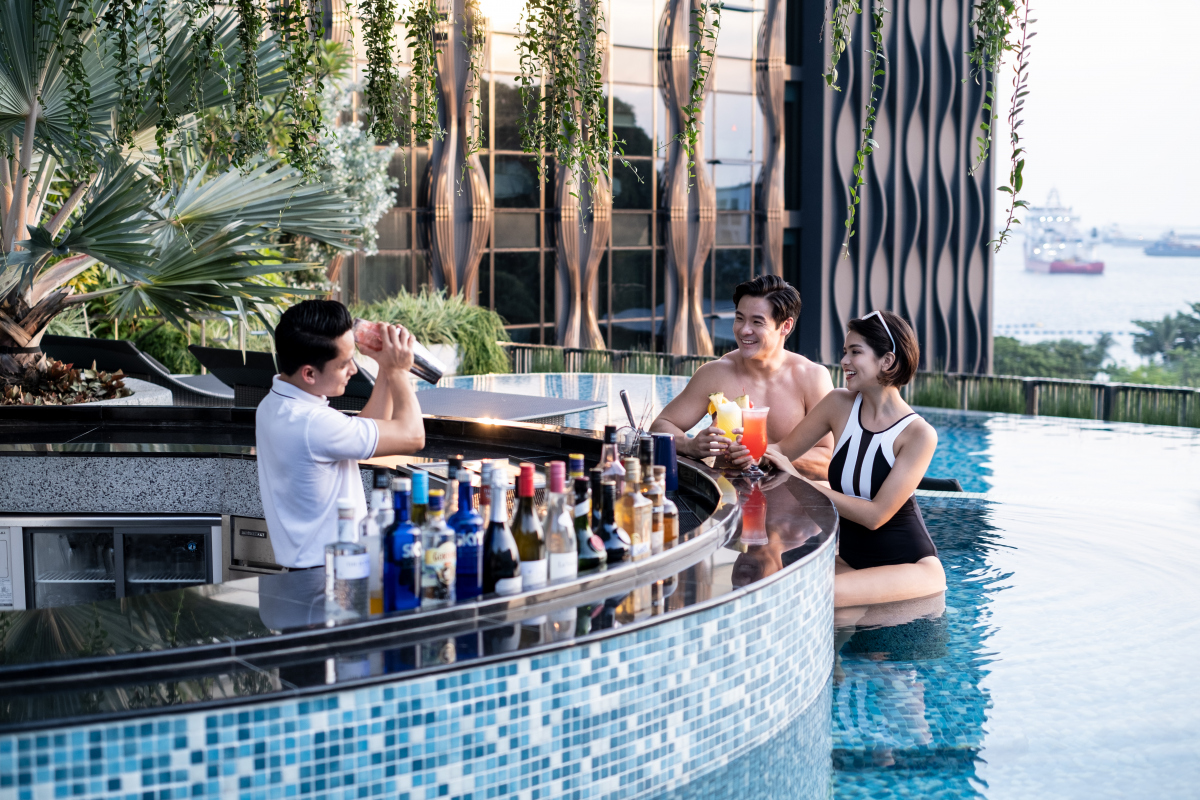 Unwind and connect with your partner at the spectacular Sky Pool, perched at the island's highest point, soothe your senses in the multi-level Pamukkale Pool, and swim-up and sip a cool cocktail at the Pool Bar.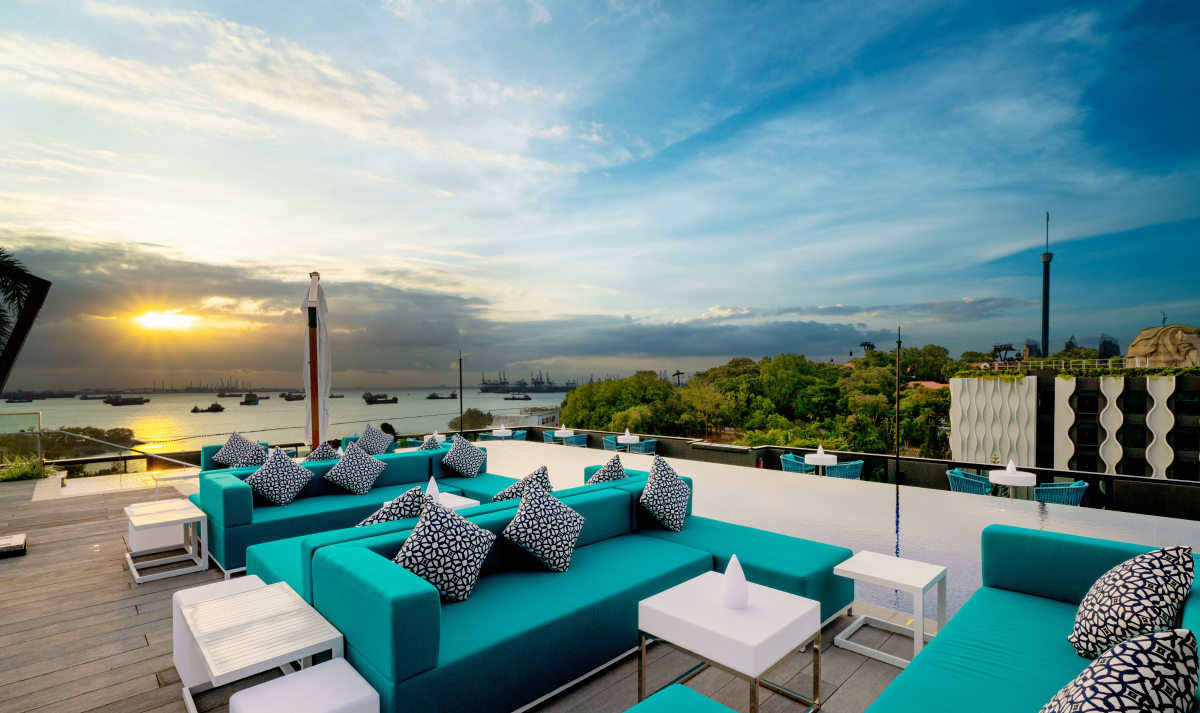 Then savour sumptuous cuisine at a choice of five restaurants, or at 1-V:U, the island's first and only rooftop day-to-night lifestyle destination featuring a luxurious Day Club and luxe-casual Restaurant.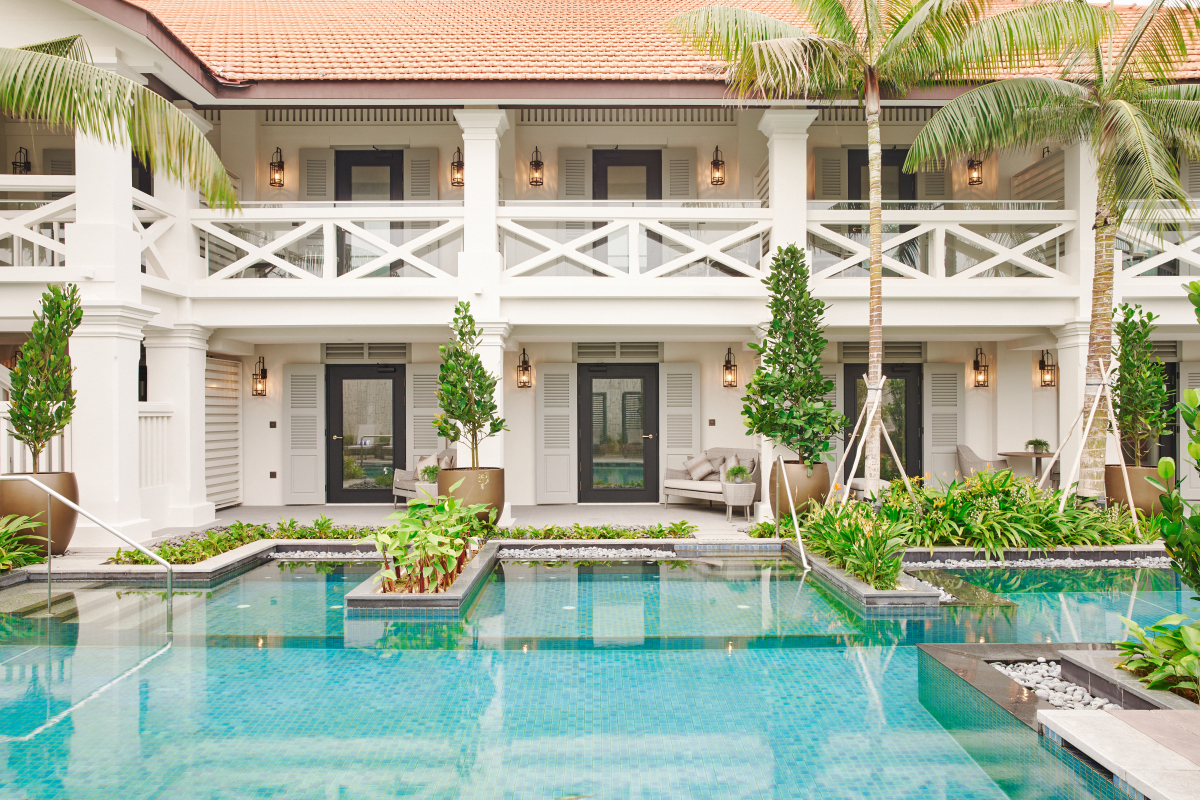 The Barracks Hotel Sentosa
Perfect for: Heritage seekers
Sentosa Island is a destination that exudes historical charm and cultural heritage. Discerning travellers can step back in time and enter a refined bygone era at The Barracks Hotel Sentosa. A former British artillery outpost, this classical colonial building has been lovingly restored and now invites global explorers to experience a golden age of travel.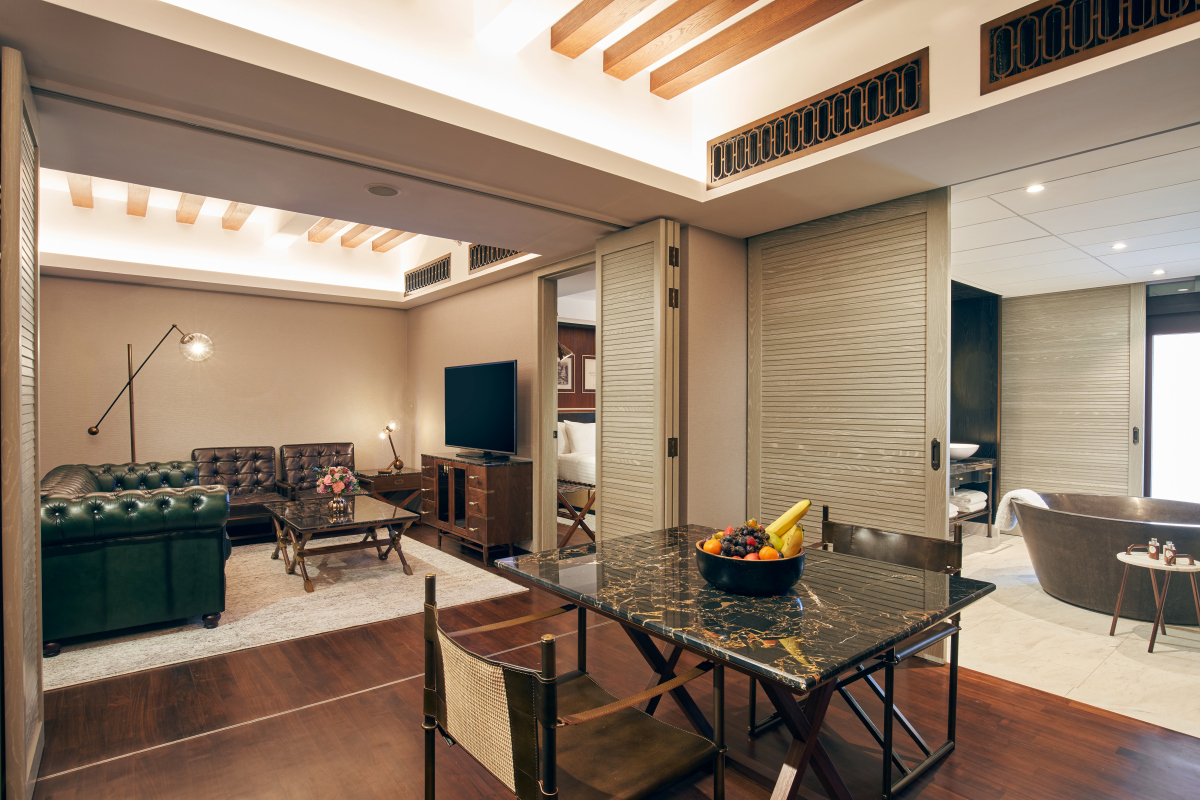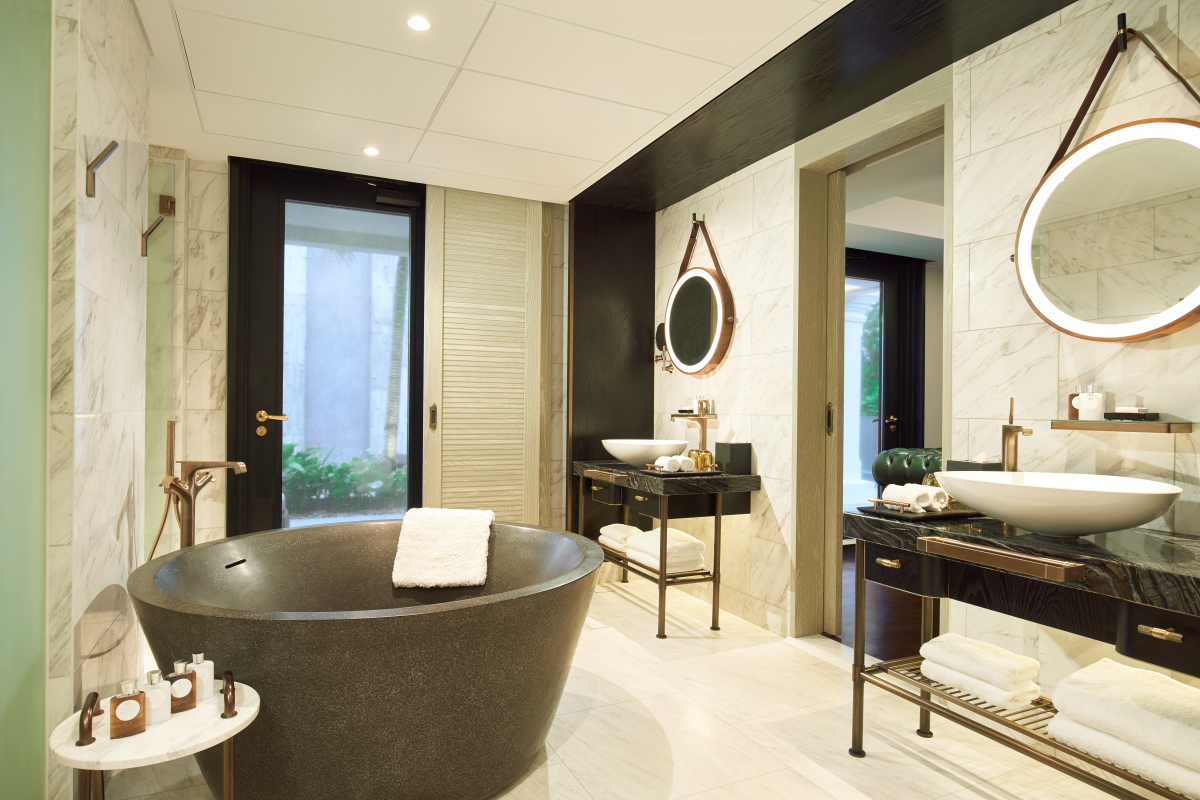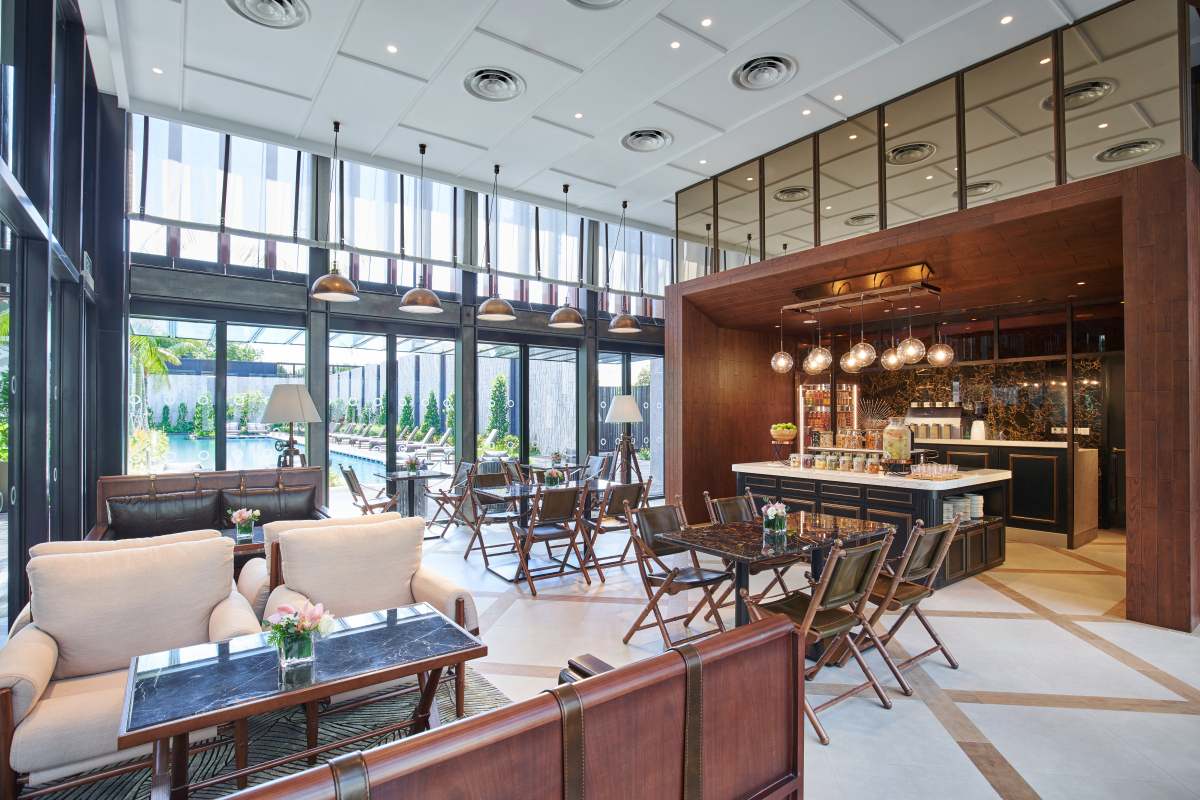 The 40 luxurious rooms and suites have been carefully crafted with wooden, brass and leather, while the Barracks Pool is a haven of tropical tranquillity. Curious visitors can learn all about the area's rich heritage with a complimentary guided walking tour, then unwind and relive their adventures at The Living Room, an exclusive private lounge where breakfast, all-day refreshments and evening cocktails and canapés are served.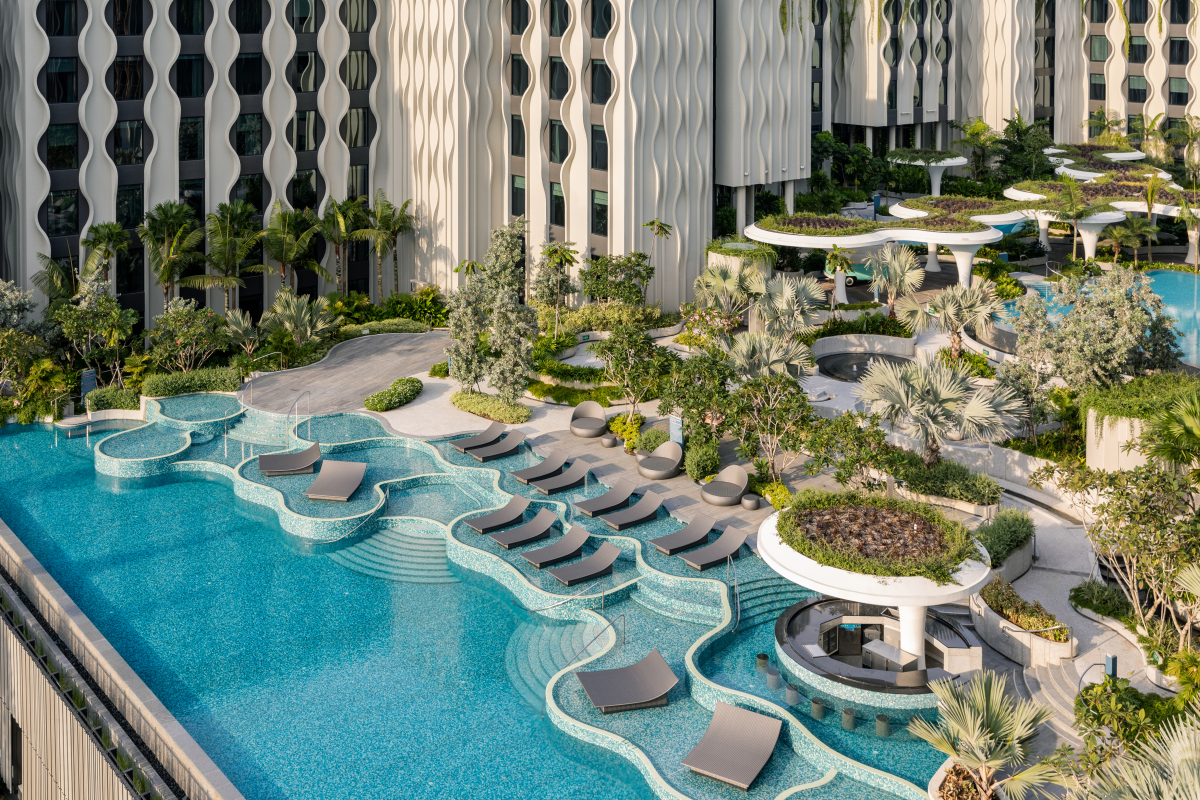 Whichever type of holiday you're seeking, Far East Hospitality provides the perfect hotel to stay in style and explore the classical and contemporary wonders of Sentosa Island. All three properties are located just three minutes' walk from Imbiah Station and 12 minutes from Singapore's CBD, making them perfect for a standalone island retreat or multi-centre city break.