InterContinental Hong Kong is a genuine icon – an outstanding hotel that showcases one of the world's most recognisable waterfronts. This famous luxury hotel is nestled on Victoria Harbour in the heart of Kowloon, and this location, along with the hotel's world-class rooms, suites, facilities and internationally acclaimed restaurants, makes InterContinental Hong Kong the perfect place to celebrate New Year's Eve in Asia.
Guests can choose from a selection of luxurious accommodation types, from the spacious InterContinental Superior and Deluxe rooms to the dramatic harbour-facing suites. All rooms feature InterContinental's stylish décor and cutting-edge technology, plus free Handy smartphones and 24-hour butler service, and almost two-thirds of the 500 rooms – including all 87 suites – command harbour views. For the ultimate indulgence, the vast Presidential Suite offers a Jacuzzi and private terrace overlooking the harbour – a stunning venue for your end-of-year celebrations.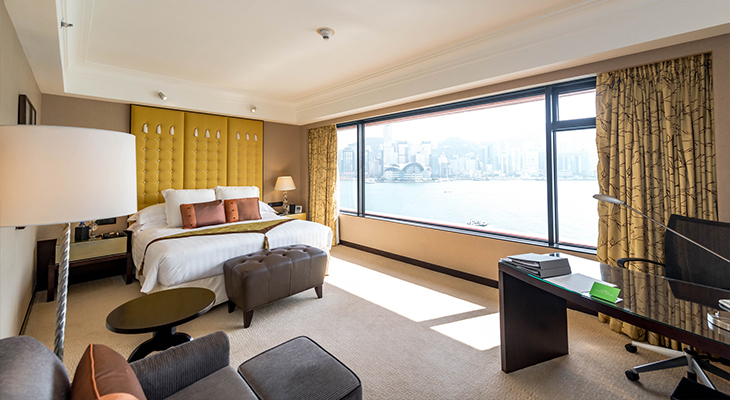 InterContinental Hong Kong is also a centre of gastronomy, with six impressive dining destinations including two Michelin-starred celebrity chef restaurants: Rech by Alain Ducasse and NOBU. The exquisite Yan Toh Heen is a two Michelin-starred Cantonese restaurant and The Steak House is renowned for its premium beef, cooked to perfection on a charcoal grill.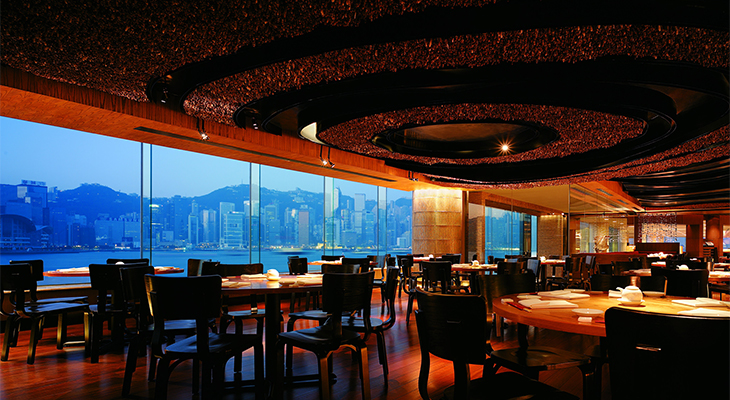 This New Year's Eve, guests can reserve a table at these impressive restaurants or head to the hotel's harbour-facing Lobby Lounge, which will be serving a special six-course menu priced at just HK$2,988 per adult or HK$1,788 per child. Then after dinner, all guests can come together at the Lobby Lounge to join the hotel's Countdown Party and dance the night away to upbeat party music from the Red Verse band.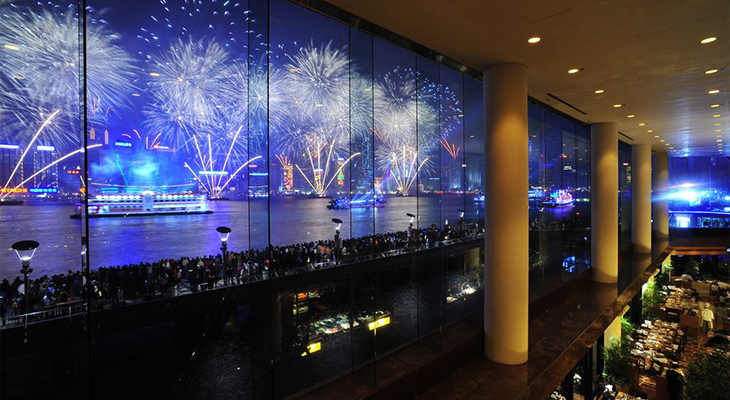 Hong Kong's Victoria Harbour is a breath-taking destination at any time of year, but never more so that on New Year's Eve when it becomes the focal point for the city's spectacular end-of-year festivities. Thousands of people gather to watch in awe as fireworks, LED lights and laser displays light up the night sky, accompanied by a dramatic musical soundtrack.
With its prime position on the harbour-front, directly overlooking the celebrations, InterContinental Hong Kong is an ideal destination to ring in the New Year in the company of your family and friends.
FIT Rewards Exclusive
FIT Rewards members now have the chance to experience this amazing celebration. Take part in a simple quiz about InterContinental Hong Kong hotel (login required) and earn up to 60 bonus points. 1 lucky winner will stand a chance to win one pair of tickets to New Year Eve's countdown party at InterContinental Hong Kong.