Will your next adventure be inspired by an ancient Asian proverb or influenced by the words of a 19th Century French novelist? In the modern age of social media and internet memes, motivational travel quotes are being shared in cyberspace, encouraging a new generational of millennial explorers to pack their bags and see the world.
Whether you aspire to "take only memories, leave only footprints" or "follow the road less travelled", or "seek other states, other lives, other souls", travel quotes have the power to capture the imagination. Certain quotes can even evoke the spirit of a particular place or experience.
Christ the Redeemer, Rio de Janeiro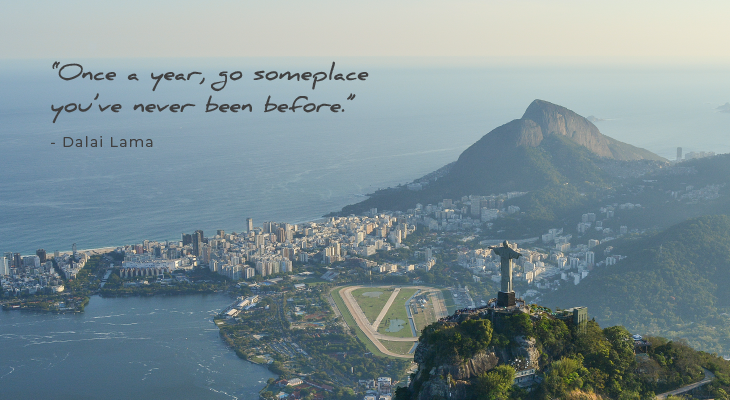 For many travellers, Rio is an attractive and appealing destination that remains tantalisingly out of reach. For Asians it can seem too far away, but Rio is perfect for visitors who are prepared to "go someplace they've never been before". The landscape of Brazil's second largest city is truly iconic, with its stunning waterfront, golden beaches and soaring peaks. Stroll along the Copacabana coast, take a cable car up Sugarloaf Mountain and visit the statue of Christ the Redeemer.
Where to Stay: Hilton Rio de Janeiro Copacabana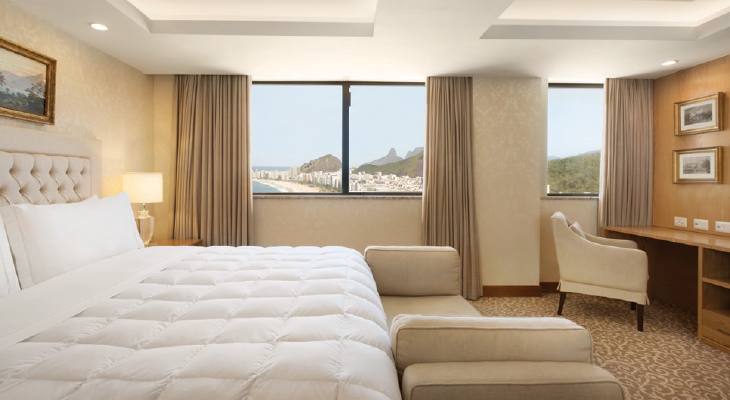 Experience the ultimate Brazilian vacation at Hilton Rio de Janeiro Copacabana. Overlooking the beach and Atlantic Ocean, this stunning seafront property features two sparkling swimming pools, a sublime spa, a restaurant and multiple bars, including beachside service at the Copacabana waterfront. The Rio Sul Shopping Mall is nearby and most rooms offer uninterrupted views of the ocean.
Kawarau Bridge Bungy, Queenstown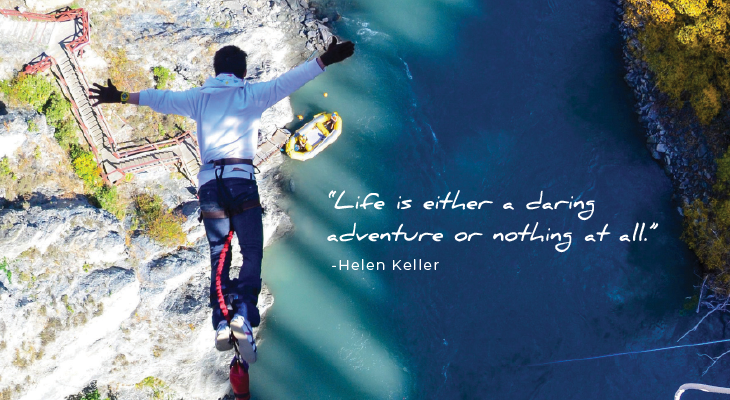 New Zealand is the spiritual home of bungee jumping, and there is no better place to experience this "daring adventure" than Queenstown. Nestled in the mountains, this scenic South Island city is the outdoor adventure capital of the Southern Hemisphere and home to an array of death-defying leaps, including the third highest bungee platform in the world! This activity is certainly not for the faint-hearted, but it perfectly captures the thrill-seeking spirit of New Zealand.
Where to Stay: Crowne Plaza Queenstown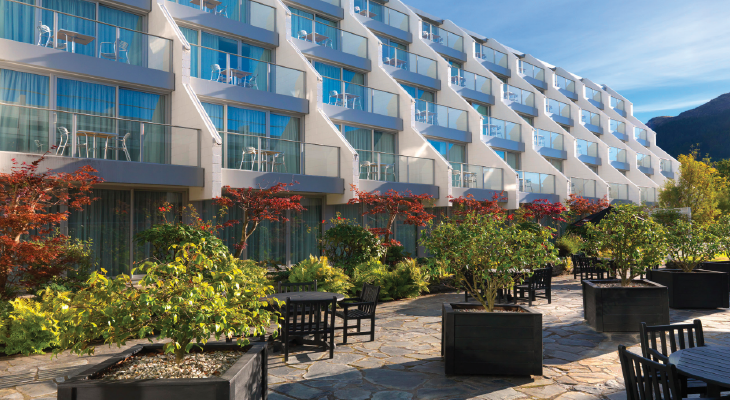 Crowne Plaza Queenstown is ideal for guests seeking an outdoor adventure. Nested on the shores of Lake Wakatipu and overlooking The Remarkables mountain range, this modern hotel embraces the spectacular natural landscapes, while the downtown attractions are also right on the doorstep. Each room has its own private balcony or courtyard, and facilities include a gym and an excellent restaurant.
The Grand Canyon, Arizona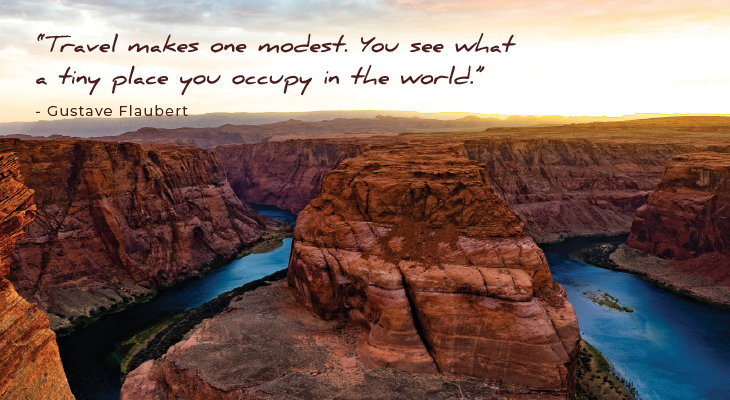 Some natural wonders cannot be described in words; they simply have to be seen to be believed. The Grand Canyon is one such place. It is so spectacularly vast and beautiful that it makes you take a step back and reconsider your place in the world. Carved by the Colorado River, this awe-inspiring canyon is 446km long, up to 29km wide and in parts more than 1.8km deep. It is also believed to be over five million years old. Visitors cannot help but feeling "modest" against nature's achievements.
Where to Stay: Yavapai Lodge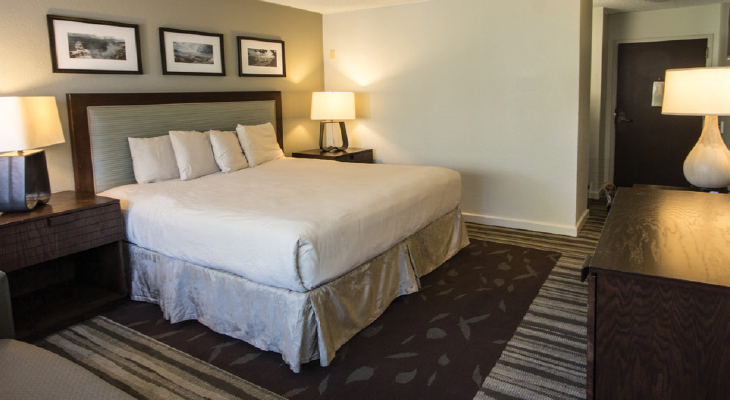 Yavapai Lodge occupies a prime location within the Grand Canyon National Park. Less than 2km from the canyon's South Rim, this is a great place to start your adventure. Guests can stay in style with 358 modern rooms, a restaurant, bar and a newly-remodelled main lodge featuring cosy seating with a fireplace and an outdoor patio. The hotel is also close to the Grand Canyon Visitor Center and Geology Museum.
Desert Safari, Dubai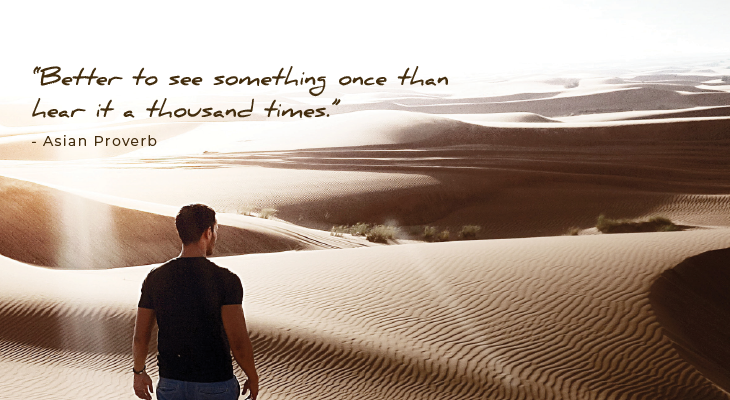 Dubai is becoming one of the world's most impressive cities, with an array of manmade attractions that keep international visitors entertained throughout their stay. Just once however, why not take a break from the shopping malls and theme parks and head out to explore the wonders of the desert? A range of desert safaris are available, allowing guests to experience the rolling sand dunes by 4X4, ride a camel and even spend time at a Bedouin camp, with belly dancing and dinner under the stars.
Where to Stay: Palace Downtown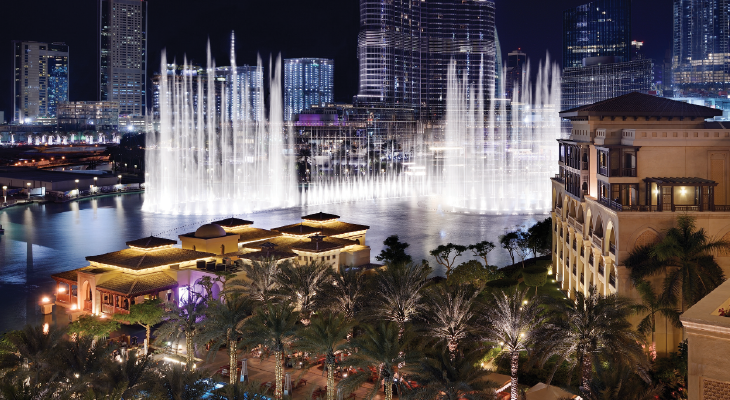 The Palace Downtown hotel provides a luxurious base for your Arabian adventure. Perfectly positioned, this premium hotel is the centrepiece of The Old Town Island, close to the Dubai Mall and Burj Khalifa, the world's tallest building. Guests can enjoy exceptional cuisine at Arabian, Asian and steakhouse restaurants, unwind at the spa and spend chic evenings at FAI, the stylish nightlife venue.
Taj Mahal, Agra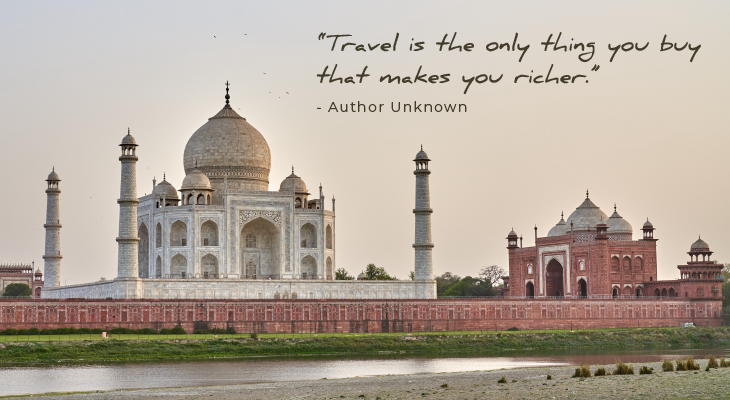 Certain landmarks in the world have such an emotional impact that they can affect one's soul. The Taj Mahal has that power. This beautiful white marble mausoleum in Agra, Rajasthan, is perhaps the most romantic and heart-rending building in the world. Built in the 17th Century, it was Mughal emperor Shah Jahan's dedication to his late wife, Mumtaz Mahal, who died in childbirth. A visit to this exquisite UNESCO World Heritage site will certainly "make you feel richer".
Where to Stay: Radisson Blu Agra Taj East Gate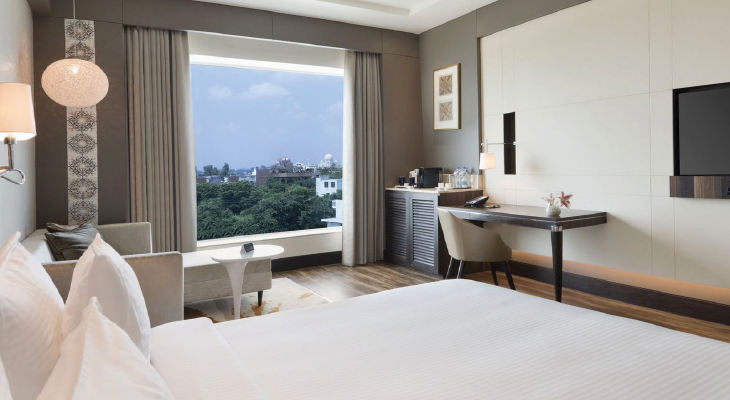 Radisson Blu Agra Taj East Gate is located within walking distance of the Taj Mahal and close to the city's other architectural attractions, including the impressive Agra Fort. When guests are not exploring the local wonders, they can take a dip in the refreshing rooftop infinity pool, which overlooks the Taj Mahal, enjoy a rejuvenating spa treatment or dine in a choice of Indian and international restaurants.