Okinawa is an idyllic island with a rich heritage and many ancient wonders, including nine UNESCO World Heritage sites. Nestled in Yomitan, one of the most culturally compelling parts of the island, Glamday Style Hotel & Resort introduces 21st Century style and sophistication to this historical and beautiful destination.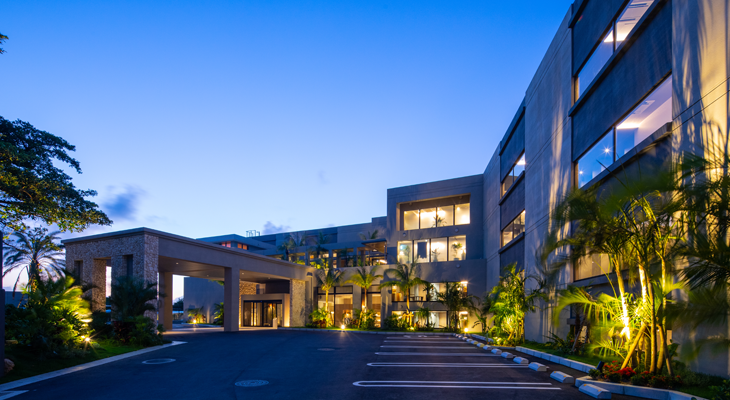 Newly opened on 20 July 2019, Glamday Style is a sleek and modern resort where guests can unwind and discover the many wonders of Okinawa. Perched on a hill overlooking the azure ocean, this impressive hotel is surrounded by attractions and activities for all types of guest. The UNESCO-listed Zakimi Castle, Yomitan Historical Museum and traditional pottery village are all just moments from the hotel, while the tropical wonders of Okinawa's coast are just a short distance away, including a nearby dive centre and spectacular views from Cape Zanpa.
With Naha Airport just one hour's drive away, offering direct connections to and from major cities including Tokyo, Hong Kong, Singapore, Seoul and more, exploring this intriguing island has never been easier.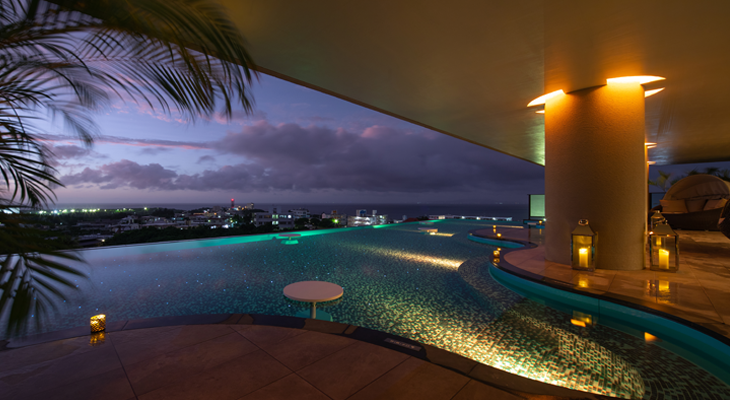 Glamday Style offers ocean views from many areas of the resort. The dramatic outdoor freeform infinity pool, which glistens in the sun, is the perfect place to cool off and soak up the vistas. The aptly-named Chillax café is located close to the pool and allows guests to relax at all times of day, including morning breakfast, afternoon snacks or evening drinks. The main restaurant offers a wide range of dishes, including many healthy options, while Bar Zanpa features a wide range of premium drinks, including whiskies, wines and Okinawa's own spirit, awamori – a must-try for any visitor to the island.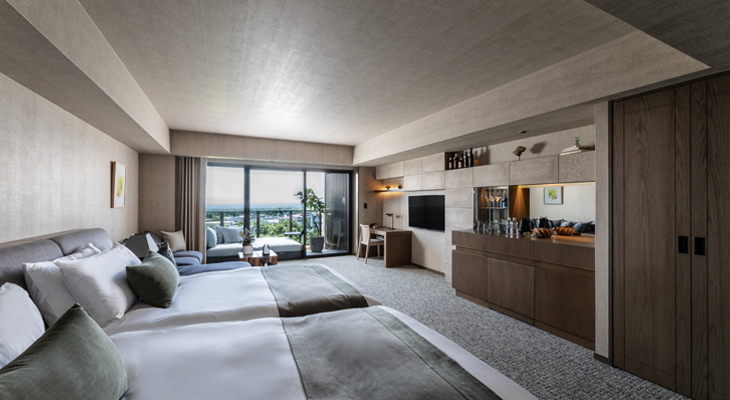 The rooms at Glamday Style are all bright and spacious, ranging from 50 to 79 square metres. Every guest can enjoy modern amenities, technology and kitchen facilities, including coffee makers, microwaves and refrigerators, plus refreshing bathrooms. All rooms also provide private balconies and many feature floor-to-ceiling windows with panoramic ocean views.
Whether guests want to experience Okinawa's ancient landmarks or natural wonders, the Glamday Style Hotel lives up to its name by providing chic accommodation in a stunning setting.
WebBeds Exclusive
Travel Agents can now take part in a quiz and stand a chance to WIN a complimentary 2-nights stay for two at Glamday Style Okinawa, plus bonus FIT Points!