For families with kids, it can often be difficult to find a hotel that truly caters for the needs of your children.
Many hotels provide kids' clubs and separate swimming pools, but when they get back to the room, children are often transported back into a boring adult world. At Hong Kong Gold Coast Hotel however, kids will be teleported into another world altogether!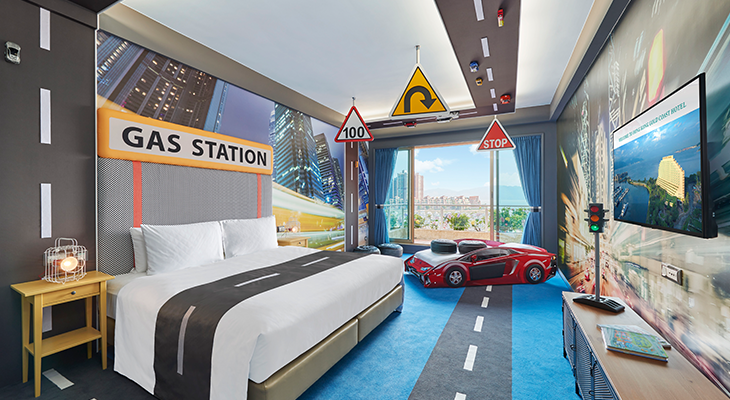 A selection of spectacular themed accommodation includes a Racing Car Room, Hong Kong Tram Room, Carnival Room, Outer Space Room, Dinosaur Room, Pirate Room and Safari Room. So no matter what your kid's passion, this hotel will help them fulfil their fantasies.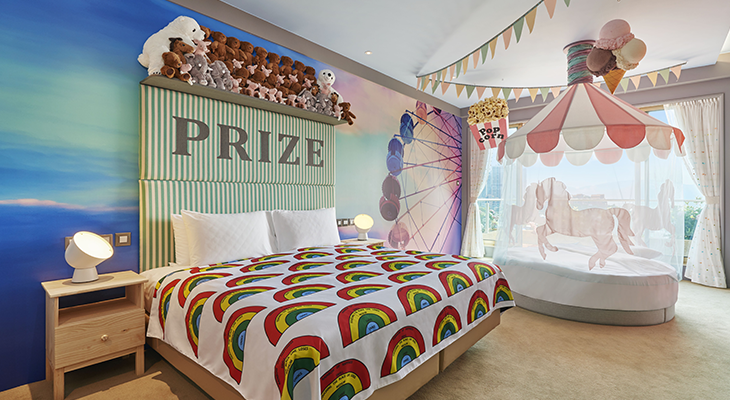 The other unusual thing about Hong Kong Gold Coast Hotel is that it's not just a hotel; it's also a tropical beach resort. Located just 30 minutes' from downtown Hong Kong, the hotel offers direct access to Golden Beach, providing the perfect setting for family holidays, romantic getaways, weddings corporate retreats.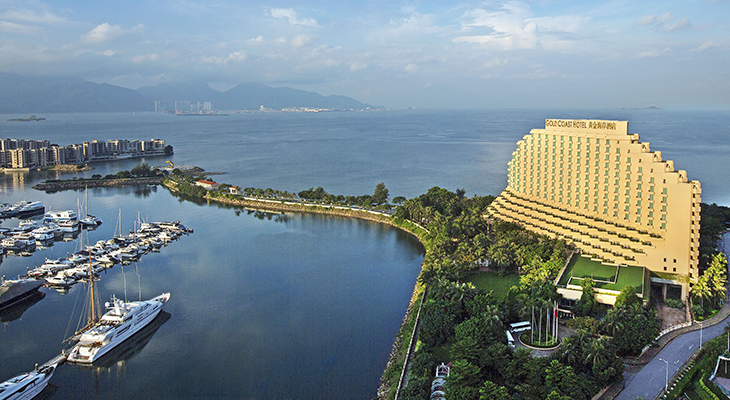 The 453 rooms and suites overlook the sea or marina, and a wide range of facilities includes five restaurants and 14 meeting venues.
The hotel's key selling point however, is its extensive children's facilities. If parents can drag the kids out of their themed room, they will discover an amazing array of activities and attractions, including the Sharks and Pirates Adventure Zone, Kid's Island, swimming pools with water slides, a sand pit, and Hong Kong's first hotel outdoor mini-train ride.
With so much fun to be had, parents will be able to relax and enjoy their own vacation, without worrying about how to keep the kids entertained.