Singapore-based Banyan Tree has become a byword for Asian luxury and style, with a growing collection of exquisite hotels and resorts. The latest addition to its elegant portfolio is Banyan Tree Kuala Lumpur – a stunning city hotel that promises to bring a new sense of urban chic to the heart of Malaysia's commercial capital.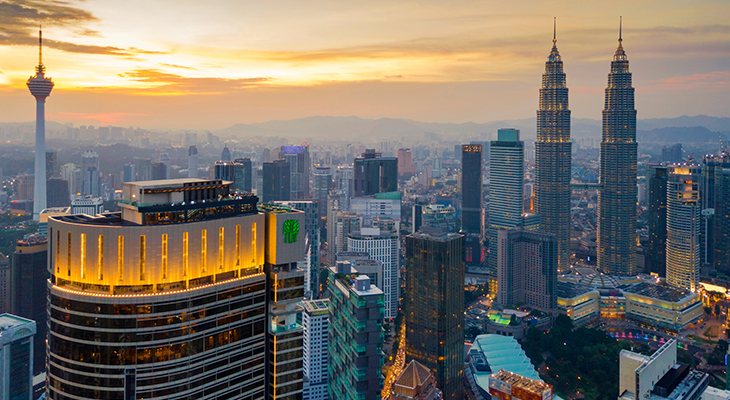 Rising 60 storeys from KL's vibrant Golden Triangle district, Banyan Tree Kuala Lumpur is a new landmark on the city's high-rise skyline. But despite its size, the hotel still feels intimate, with just 55 "retreats" and suites. Naturally being a Banyan Tree, every accommodation is extremely spacious, ranging in size from 51m² to 200m². All rooms are positioned on the 54th floor or above, with large glass walls providing panoramic views of KL's iconic skyline. Oval soaking tubs are positioned next to the windows, while the breath-taking Banyan Tree Suite even features a private pool.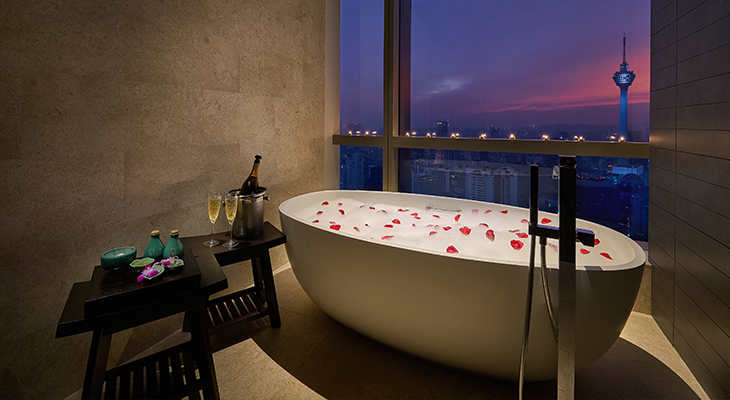 Spectacular views can also be enjoyed from the hotel's restaurants and bars, including the appropriately named Horizon Grill, Altitude, and Vertigo – the rooftop bar concept first introduced at Banyan Tree Bangkok. On the 53rd floor, the glass-covered infinity pool is a serene place to unwind during the day, while the gym features high-tech equipment for a complete workout. Finally, no Banyan Tree hotel is complete without a Banyan Tree Spa, and the wellness centre in KL is blissful oasis of calm, high above the bustling city streets.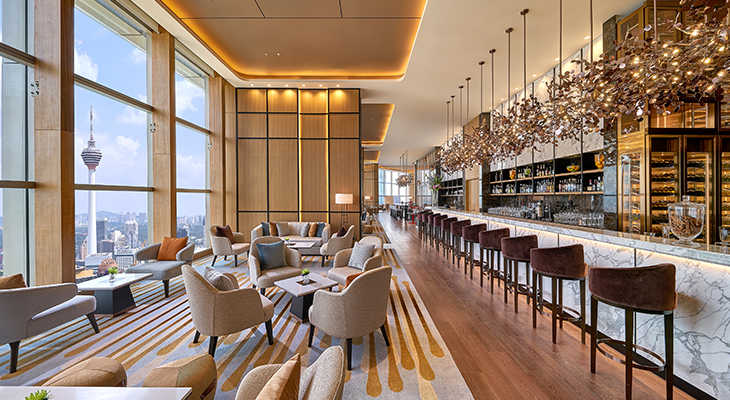 Naturally these elevated facilities also present outstanding opportunities for events. The poolside and Vertigo can be transformed into dramatic destinations for weddings, private dinners and cocktail parties, while the hotel's intimate boardrooms are ideal for high-level corporate meetings.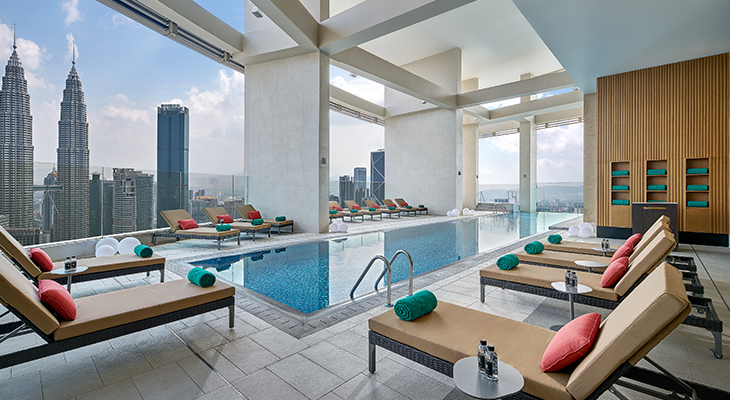 With so many luxury hotels now rising in Southeast Asia, it takes a truly impressive property to stand out from the crowd. With its collection of spacious retreats and striking facilities overlooking the glittering skyline, Banyan Tree Kuala Lumpur has lifted the city's hotel scene to new heights.