As a first-time visitor to Osaka, you can expect to be greeted by a city that is a perfect blend of modern and traditional Japanese culture. From the bustling streets filled with shops and street vendors to the serene gardens and ancient temples, there is something for everyone in Osaka.
Be prepared to immerse yourself in the city's vibrant nightlife scene and indulge in delicious local cuisines, such as Takoyaki (a beloved street food made from wheat batter and grilled octopus) and Okonomiyaki (a savoury pan-fried dish made from flour, eggs, and shredded cabbage). With its friendly locals and countless attractions, Osaka is sure to leave a lasting impression on any traveller.
Why stay in Honmachi, Osaka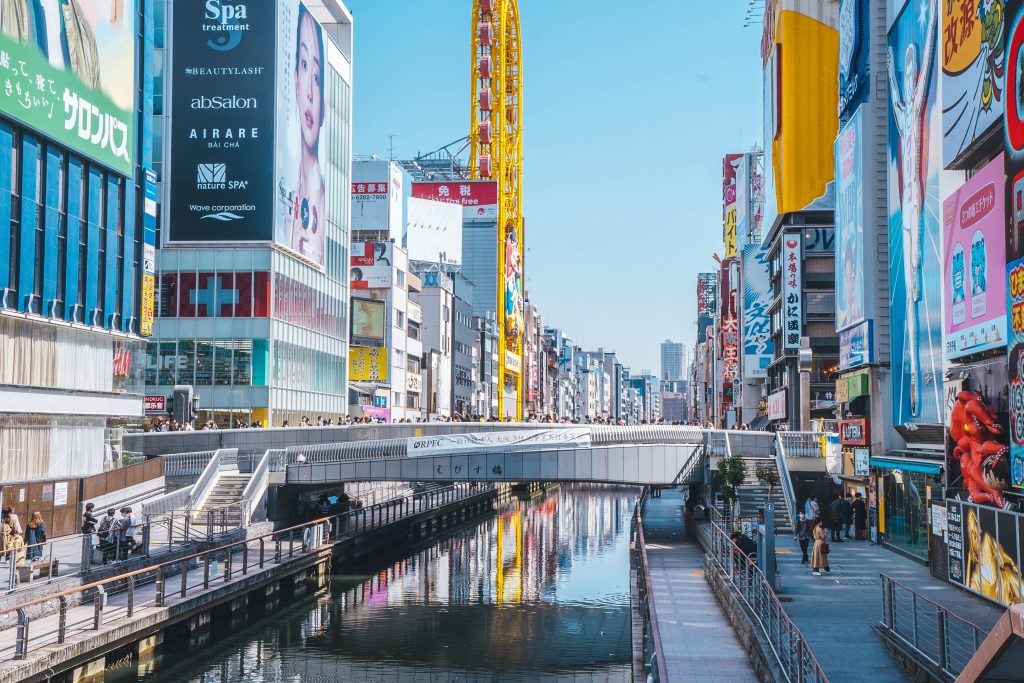 The Honmachi area is a great choice for travellers due to its central location in Osaka's lively district, providing convenient access to popular tourist destinations. What's more, Honmachi's proximity to other popular areas of Osaka such as Dotonbori, Shinsaibashi, and Namba, which are known for their vibrant street food scene, shopping, and entertainment options, makes it an ideal base to explore Osaka's unique culture.
Where to stay in the Honmachi area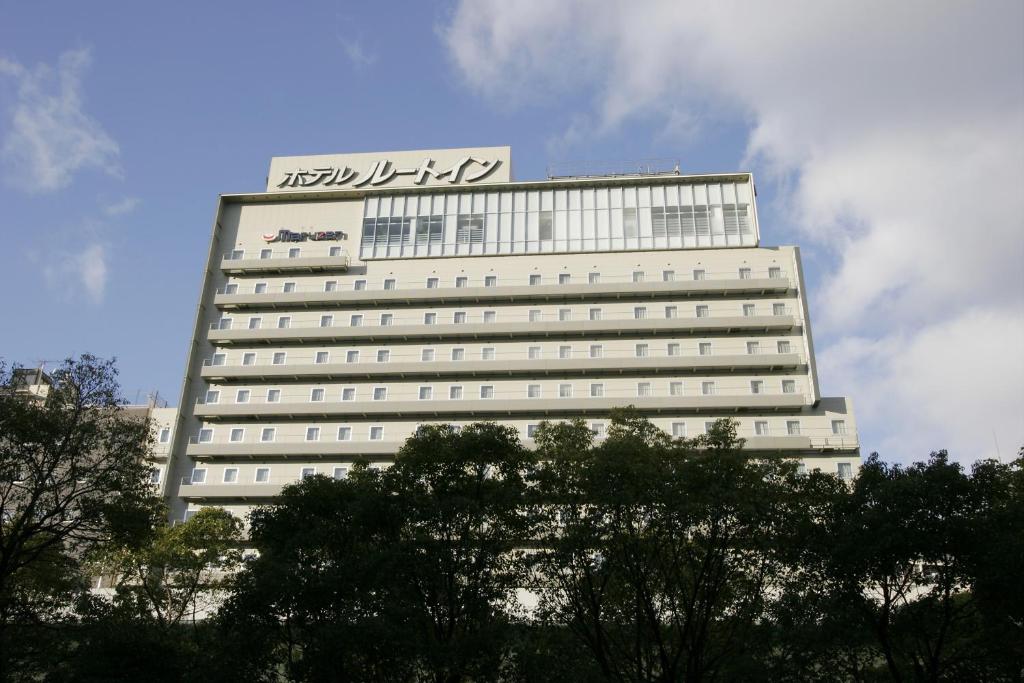 Hotel Route-Inn Osaka Honmachi is a business hotel chain that offers a distinctive amenity: a large communal bath featuring an artificial hot spring. Guests can also enjoy free parking, complimentary breakfast buffet, Wi-Fi, and streaming of WOWOW (a Japanese premium satellite/cable TV network with diverse, high-quality original programs including drama series, documentaries and more.
Convenience is king when it comes to travelling, and this modern hotel hits the mark with its prime location just a short walk from Awaza subway station. With easy access to top attractions like Osaka Castle and Universal Studio Japan, you'll be able to spend more time enjoying your trip and less time travelling.
Everything you can expect at Hotel Route-Inn Osaka Honmachi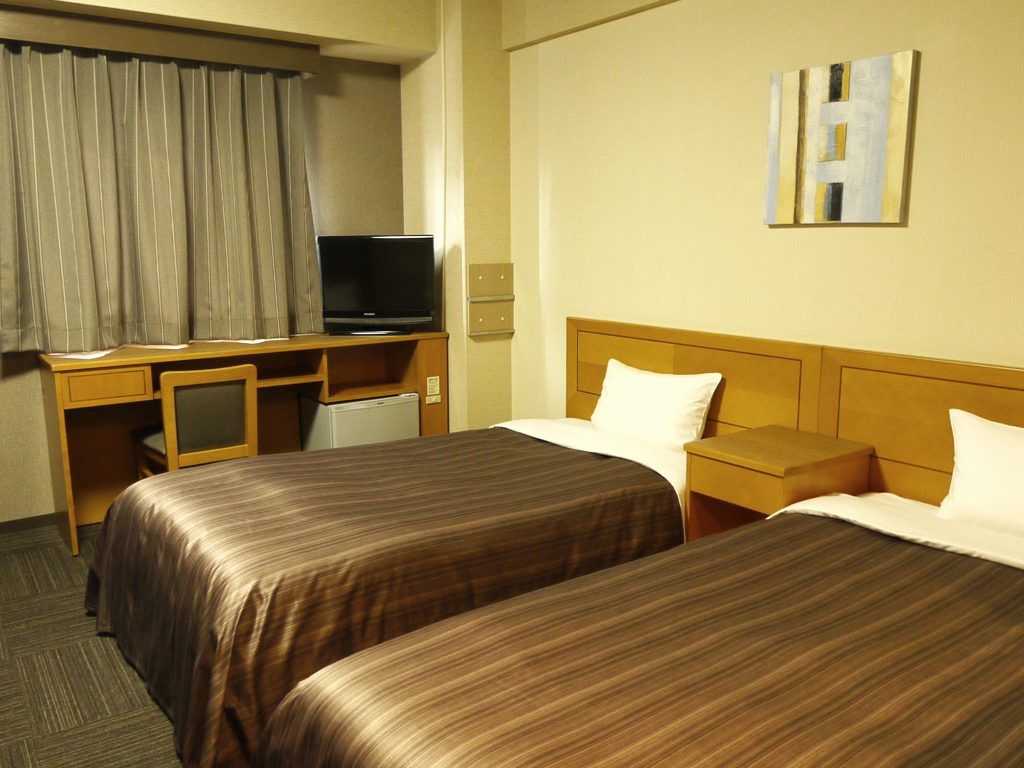 The hotel offers over 300 adequately spacious single, double / semi-double, twin, triple, or four-bedded rooms. Business travellers, in particular, who look forward to a hassle-free and productive trip, will enjoy the comforts of the accommodation and range of amenities that includes bath essentials, Wi-Fi, TV, shoe polish and more. Moreover, being situated away from busy areas guarantees light sleepers a peaceful night's rest.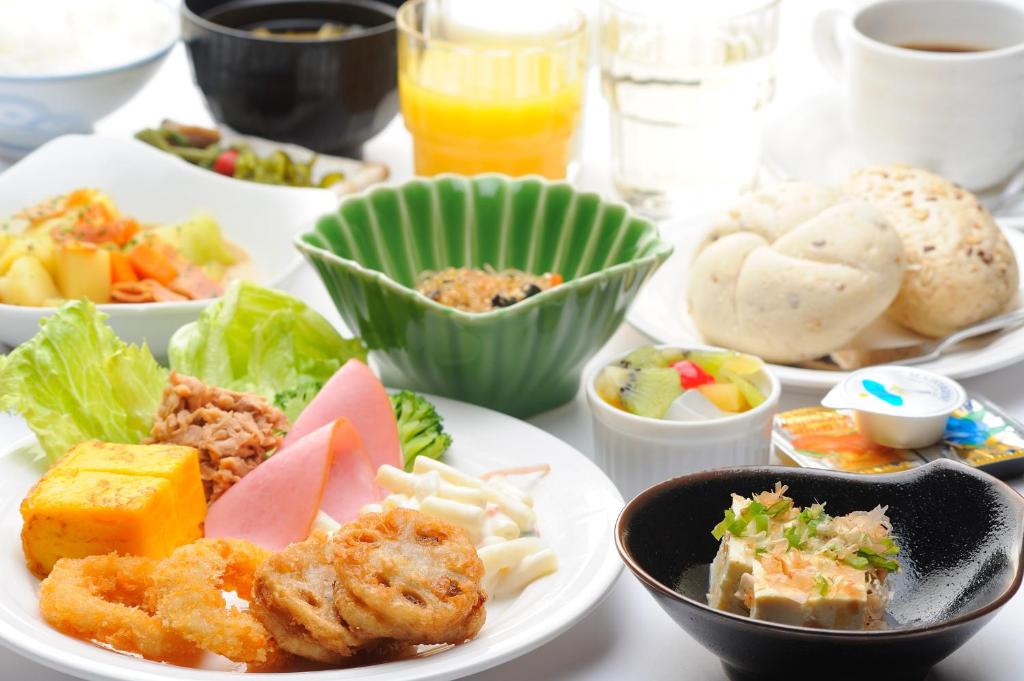 At the Hana-Chaya Restaurant, guests can indulge in a sumptuous breakfast buffet that is guaranteed to fuel the day. Additionally, this hotel has a wide selection of refreshing drinks and delectable light snacks that are readily available for purchase from the vending machines on-site.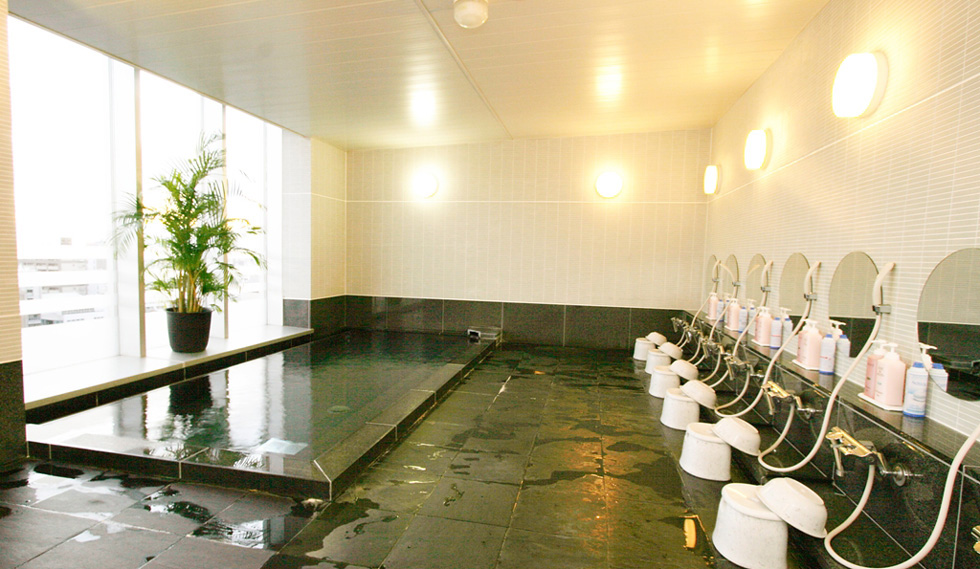 Guests can enjoy the magnificent views of Osaka from the large communal baths found on the top floor. The hot spring contains minerals that are known to have therapeutic benefits. For guests looking to unwind and relax after a long day of work or sightseeing, taking a dip in this soothing hot spring may be a way to help improve circulation and alleviate muscle soreness for a restful sleep. The communal bath is separated by gender and is available for use from 5am to 2pm.
Ready to immerse yourself in Osaka's vibrant culture and stay at Hotel Route Inn Osaka Honmachi? Look forward to the local cuisine, unwinding in the hot spring, and creating unforgettable memories in this amazing city. Book your stay today on WebBeds booking platforms, FITRuums.com or DOTW.com