New York City is a destination that never fails to ignite the imagination and excite the senses. With so many celebrated landmarks and iconic images, from the Empire State Building, Broadway and Brooklyn Bridge to yellow cabs, steaming vents and hot dog carts, a stroll through this American metropolis feels like you've walked straight onto a movie set. Arguably the most popular downtown destination however, is Times Square. Surrounded by soaring skyscrapers and huge scrolling screens, this picture-perfect plaza is a magnet for visitors and lets tourists know they have truly arrived in NYC.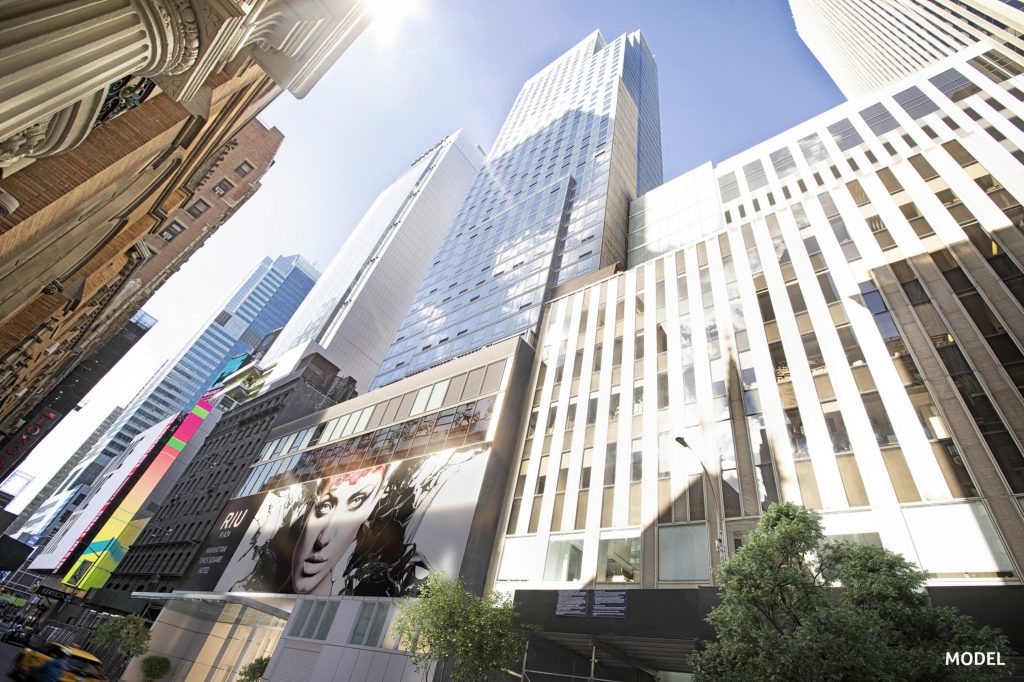 Putting guests in the heart of this pulsating district is Hotel Riu Plaza Manhattan Times Square. Newly-opened in 2022, this impressive new property is a great base for guests who want to discover the wonders of Manhattan. Rising 47 storeys and featuring 656 rooms and suites, this is a major hotel. With six different room types, ranging from the 18-square metre Deluxe Rooms to the 40-square metre Presidential Suite, all travellers can find their ideal stay. The 20/25-square metre Deluxe Family Rooms, which offer either a king bed and sleeper sofa or two queen beds, and the 38-square metre Junior Suites also provide flexibility for parents travelling with their kids. Adaptable and accessible rooms are available.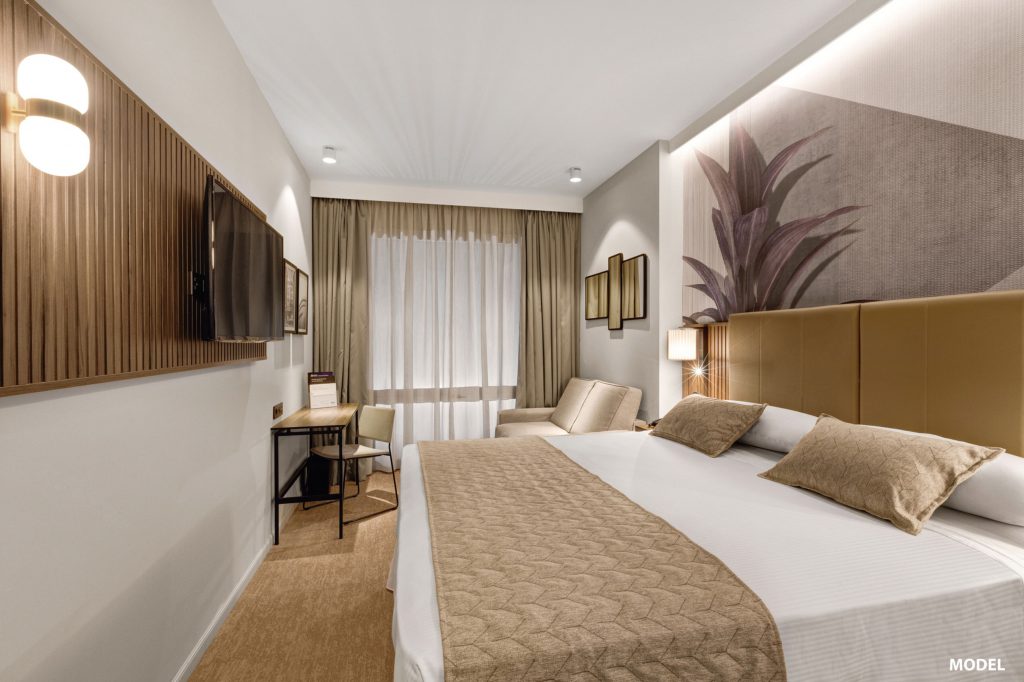 Whichever option guests choose, they will be able to stay in style with bright, contemporary décor, floor-to-ceiling windows, complimentary Wi-Fi, air conditioning and heating, satellite TVs, mini-fridges, and separate seating areas in the suites. In line with Riu's environmental commitments, low-energy lighting is used throughout and the hotel adopts an eco-friendly towel change policy.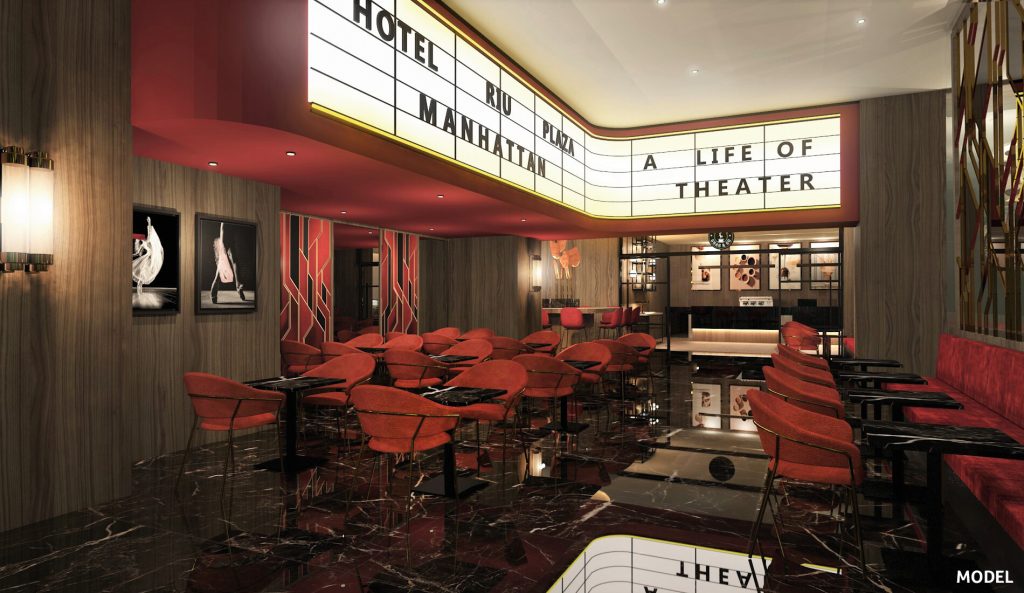 Guests can work out 24 hours a day in the onsite fitness centre, enjoy "grab & go" snacks and refreshments throughout the day at Capital, a casual café, or head to the onsite restaurant for breakfast, lunch, dinner and pre-show drinks.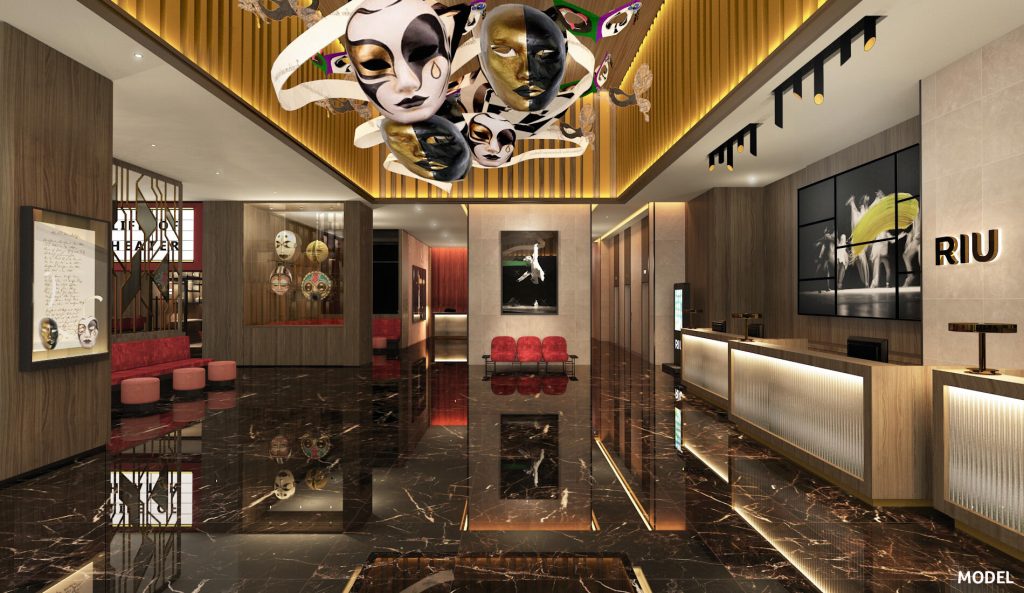 But of course, the main attractions and activities are located on the bustling streets outside the hotel. Perfectly positioned in Midtown Manhattan, surrounded by the bright lights of Broadway and Times Square, the luxury stores of Fifth Avenue, famous skyscrapers such as the Empire State and Chrysler Building, as well as Central Park, the UN headquarters, Grand Central Station and the Rockefeller Center, guests can be forgiven for not spending too much time in their rooms.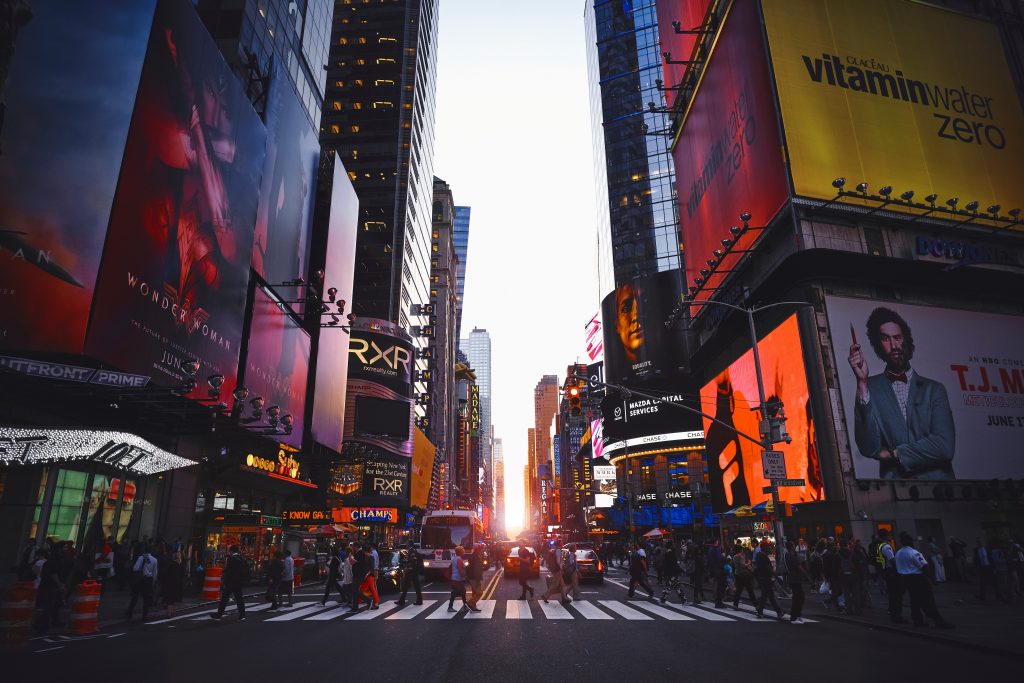 What leisure travellers need when they visit New York City is a base – somewhere that is comfortable, convenient, well-connected and allows them to explore their destination at ease. With its unsurpassed location, upscale amenities and flexible accommodation, Hotel Riu Plaza Manhattan Times Square is an outstanding option.