There is no shortage of fantastic stays in the Land of Smiles. If you are thinking of seclusion, exclusivity and being closer to nature, this hotel in Phuket might be what you're looking for! Here are five reasons why you should book a stay at Island Escape by Burasari.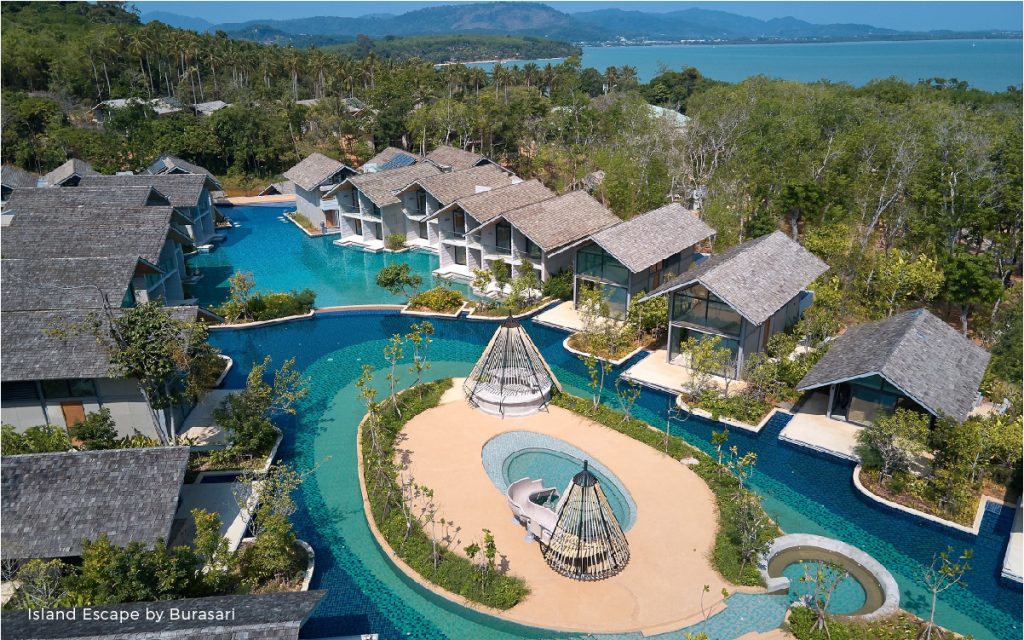 1. Unparalleled location
Located on Koh Maphrao, also known as "Coconut Island", is a luxury island resort surrounded by a dreamy landscape of breath-taking aquamarine ocean view, cascading waterfalls and verdant gardens. It's a great escape from everyday life. In fact, Island Escape by Burasari is one of the only two resorts on the entire island! It's ideal for both families and couples who are looking to explore off-the-beaten destinations like this island!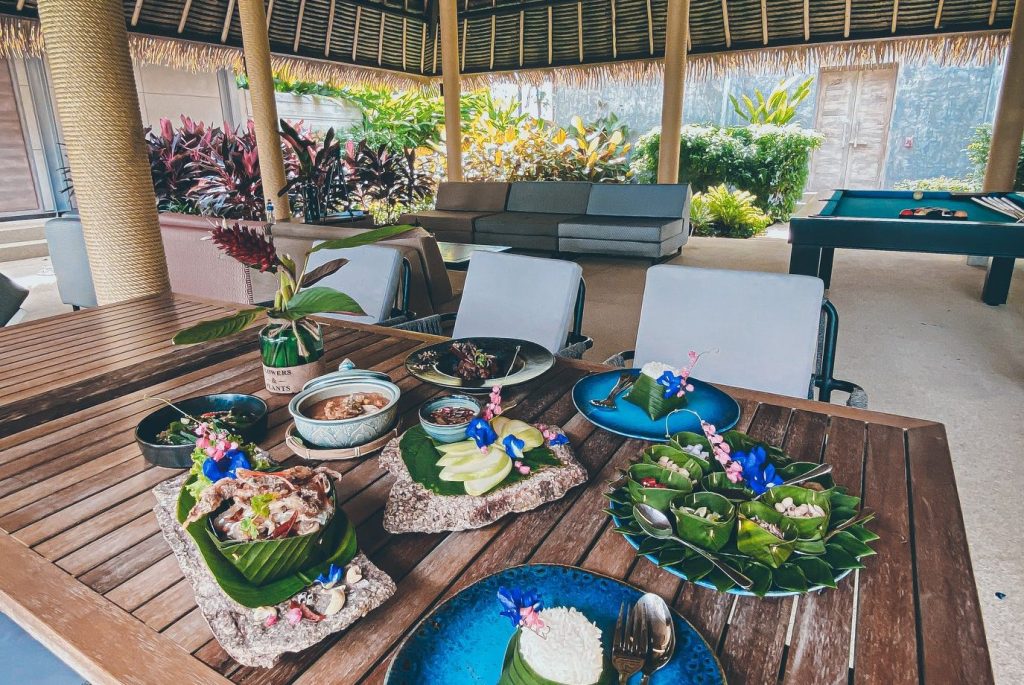 2. Decadent dining
Be spoilt for choice as this resort offers a meticulously curated lineup of tantalizing Thai and international cuisine, including ocean-fresh seafood. And to slake the tropical thirsts, guests can enjoy house-original cocktails and revitalising fruit shakes freshly prepared by the talented culinary team.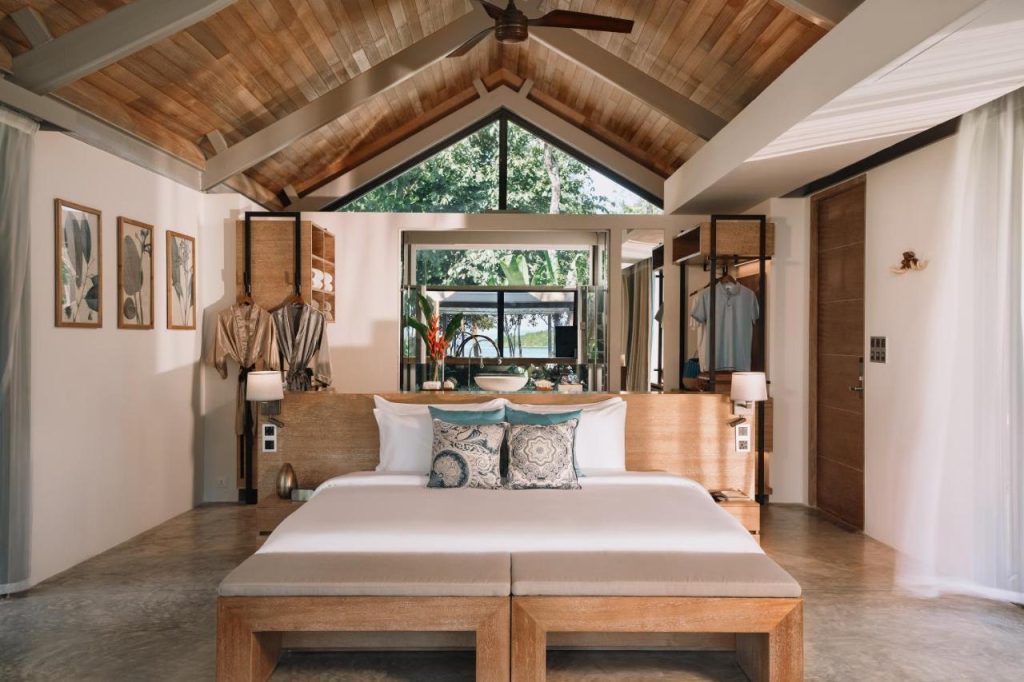 3. Oversized villas
There are four zones in this compound – Ocean, Aqua World, Tropical Oasis, and Sanctuary – suitable for different traveller types, including couples and families. Surrounded by lush gardens, pools, tree houses, wellness areas and more, the minimalist décor in each room is rendered in soothing earth tones that meld gracefully with the tropical surrounding and spectacular views.
The expansive open-plan villa with high-tech amenities such as tablet-computer control comes with a private 13-square-metre plunge pool and an oversized bathroom, and many of the villas boast outdoor bathing facilities. Walk straight out of the villa onto a cosy polished wooden deck to enjoy an in-villa breakfast or in-pool floating meals any time of the day.
All the villas at Island Escape by Burasari are sensational and the rooms with unrivalled views of the vast seas are the best to catch sunrise and sunset.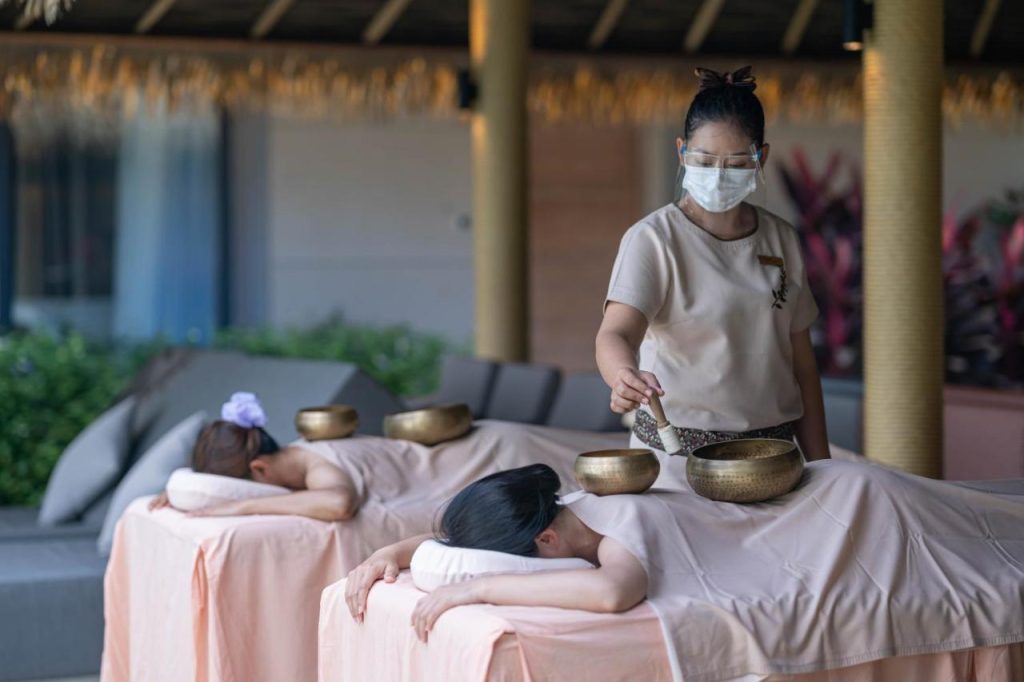 4. Divine spa
The sublime Forest Spa Burasari delivers nature-inspired beauty and wellness experiences. Combined with its luscious surroundings and first-rate spa services, guests can feel totally relaxed.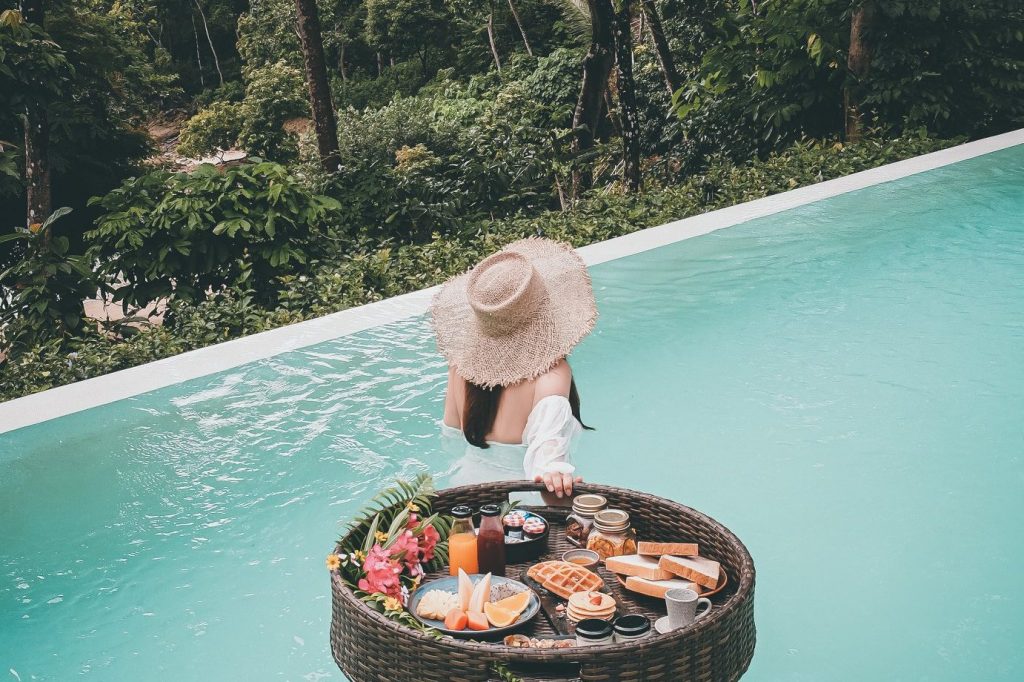 5. Impeccable service
Guests can expect exceptional hospitality from the incredibly helpful and professional staff The efficient and enthusiastic villa hosts strive to go the extra mile to offer an unforgettable stay  – whether it's serving a delicious floating breakfast in the pool or ensuring plans are deftly orchestrated.