From ancient cultures and natural vistas to urban skyscrapers and exciting flavours, Hong Kong is a vibrant city beaming with incredible experiences. But first things first. Choosing the right place to stay is key to ensuring you are close to all the action, no matter the experience you're after. That's why we love the choices offered by Nina Hospitality, Hong Kong's homegrown hotel brand that accounts for nearly 3,000 rooms, suites and residences across the city.
Admittedly, picking a favourite out of their five unique hotels is quite impossible. So, here are two standout Nina hotels, followed by recommendations of the best experiences in Hong Kong for every traveller: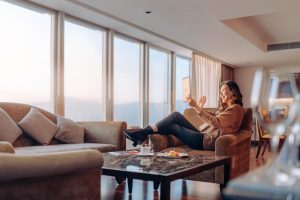 Nina Hotel Tsuen Wan West stands tall as a genuine Hong Kong landmark, located between Tai Mo Shan mountain and the Rambler Channel. Conveniently 25 minutes by highway from the international airport, guests can get to Central in under 20 minutes by car and to Tsim Sha Tsui in 12 minutes by train. Beautifully equipped with a pool complex, the Sky Lounge, splendid views in every room and suite, and Ru, a signature Cantonese restaurant, guests have been warned that they might never want to leave.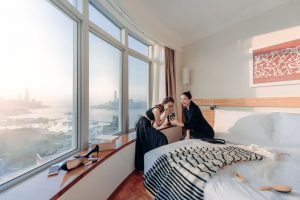 Nina Hotel Causeway Bay is brilliantly located in one of world's best areas for endless shopping and minutes away to Hong Kong's financial heartland, making it a popular option for both leisure and business travellers. With seven room types to choose from, a luxurious rooftop pool on the 39th floor, wide views of the harbour from the rooms and suites, memorable guest service and excellent dining options such as Corner 18 and multi–Michelin Star Ah Yung Kitchen, it is no wonder this hotel welcomes returning guests often.
Both Nina Hotel Tsuen Wan West and Nina Hotel Causeway Bay offer extraordinary comfort and incredible proximity to the best of Hong Kong for every travel experience – adventure, culture, food, or shopping. So start taking notes of these experiences you cannot afford to miss!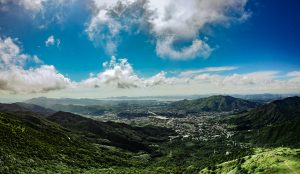 For Adventure Seekers
Ready to strap on your hiking boots and hit the trails? Tick off from your bucket list a hike up Hong Kong's highest peak at Tai Mo Shan Country Park. And for some nostalgia, tread the Yuen Chuen Ancient Trail, a key trading route of the past. Both sites are easily accessible from Nina Hotel Tsuen Wan West.
On Hong Kong Island, opt for a quick and easy summit up Hung Heung Lo Fung to enjoy a stunning panoramic view of north Hong Kong Island, Victoria Harbour and Kowloon. You can also slow it down with a relaxing walk or light jog among luscious greenery at Hong Kong Island's largest public park, Victoria Park, located just steps from Nina Hotel Causeway Bay.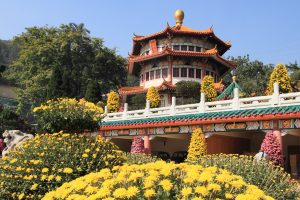 For Culture Vultures
Gain authentic insight at Sam Tung Uk Museum, a rural Hakka walled village of New Territories' villagers, more than 200 years before the region became urbanized. Admire the beautiful and intricate temple and pavilion architecture and contemplate life's big questions at Yuen Yuen Institute. Take these opportunities when you stay at Nina Hotel Tsuen Wan West.
If you're visiting over the Mid-Autumn Festival in September, enjoy a dazzling display of fire and dance. The Tai Hang Fire Dragon, 67 meters long and fully lined with sticks of incense, parades annually at Tai Hang, Causeway Bay. Another unique sight and has close connections to the Tai Hang Fire Dragon Dance is the architecture of Lin Fa Kung (Temple of Lotus), constructed for the worship of Kwam Yu, the Goddess of Mercy, and located just 5 minutes from Nina Hotel Causeway Bay.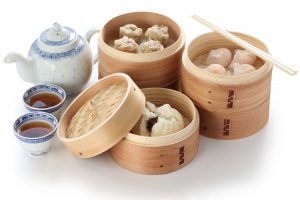 For Foodies
What's a visit to Hong Kong without having some dim sum? These bite-sized snacks are served best along an aromatic cup of tea. The family-run Duen Kee Chinese Restaurant, perched mid-way up Tai Mo Shan, is known for its variety of dim sum and brewing tea with fresh spring water. On a cool night, make an exciting culinary journey on Lu Tak Wai, the famous food street offering some of the best local dishes and only a short walk from Nina Hotel Tsuen Wan West.
Experience a unique night out at Causeway Bay Typhoon Shelter, Hong Kong's first typhoon shelter built in the 70s, where you can enjoy fresh seafood on local fishing boats while listening to singing performances. For a snack, pop a satisfying, light and chewy egg ball from Lee Keung Kee North Point Egg Ball, just across the waters from Nina Hotel Causeway Bay.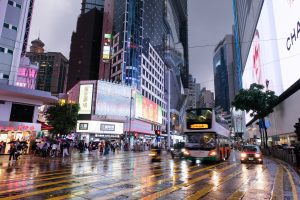 For Shopaholics
Nina Mall is an iconic shopping attraction in Tsuen Wan West district with over 100 stores. Nina Mall 1 features 3 major levels with their own distinct theme: Watch and Jewellery Street, Souvenir Paradise and Sports Playground, while Nina Mall 2 offers an amazing range of stores and services for the family. This one-stop flagship development for leisure, entertainment and hospitality incorporates Nina Park Wood Fossil Garden and Nina Hotel Tsuen Wan West.
Stylish vintage fashion lovers can pick up unique retro pieces at Midwest Vintage, a trusted retail store located in Victoria Centre offering one-of-a-kind clothing to discerning fashionistas. Then hop over to SOGO, a major shopping landmark for locals and international visitors. This huge shopping complex is a haven for those in serious need of retail therapy. Hysan Place, Times Square, Fashion Walk and Lee Gardens are a few more must-go shopping spots especially for those staying at Nina Hotel Causeway Bay.