While Switzerland is primarily considered a winter destination, there are many attractions and experiences that showcase the country's outstanding year-round beauty.
One of these is Glacier 3000 – a breath-taking destination in the Bernese Alpine which promises a full 365 days of activities for all ages.
In the winter it is a spectacular skiing destination, featuring 28km of groomed slopes and one of the longest seasons of any Swiss ski resort. But when the snow retreats from the lower slopes, Glacier 3000 blooms into a sensational summertime destination with extensive activities.
Not for the faint-hearted, Peak Walk by Tissot is the only suspension bridge in the world that connects two mountain peaks, providing stunning views of mountains including Matterhorn, Mont Blanc and the Eiger, while the Alpine Coaster toboggan ride provides adrenalin-fuelled downhill fun. Meanwhile, Via Ferrata (which means "iron path" in Italian) is an exhilarating fixed-rope rock climbing adventure suitable for all ability levels.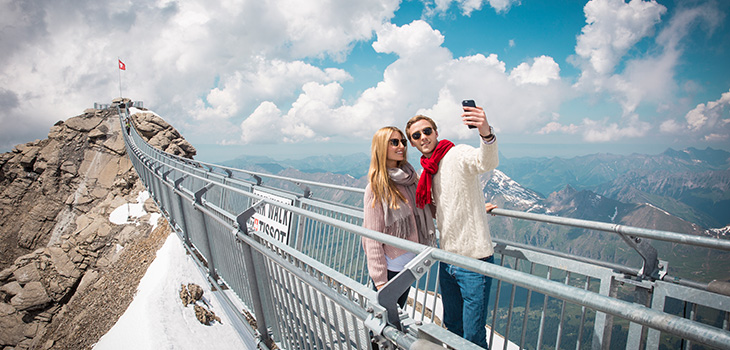 For guests who prefer a slower pace, the Glacier Walk to the Quille du Diables, Alpine hiking trail to Lake Sanetch, and the 3,000-metre Oldenhorn hiking trail all offer spectacular vistas and fresh mountain air. Even those with limited mobility can discover this amazing landscape onboard the Snow Bus, which operates roundtrip journeys across the glacier.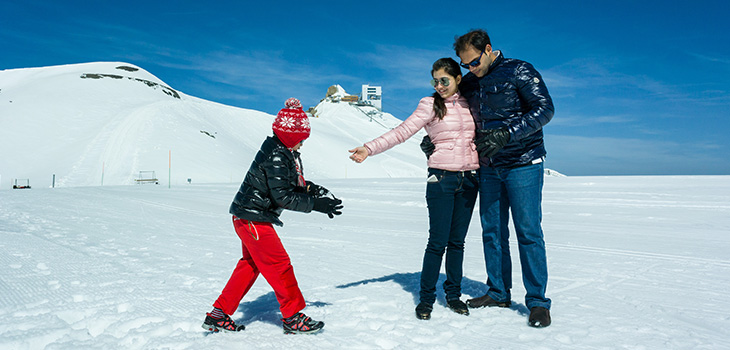 Finally, skiers seeking year-round snow can head up to the high-altitude cross-country ski trail – a 6km course 3,000 metres above sea-level.
Whatever time of year you choose to explore Switzerland, Glacier 3000 is a great all-round destination which provides an array of activities for all ages.
Log into FITRuums.com to book this attraction today.