Milan is a global hub of fashion, and nestled in the heart of this chic Italian city is a striking hotel that infuses a sense of style into every stay.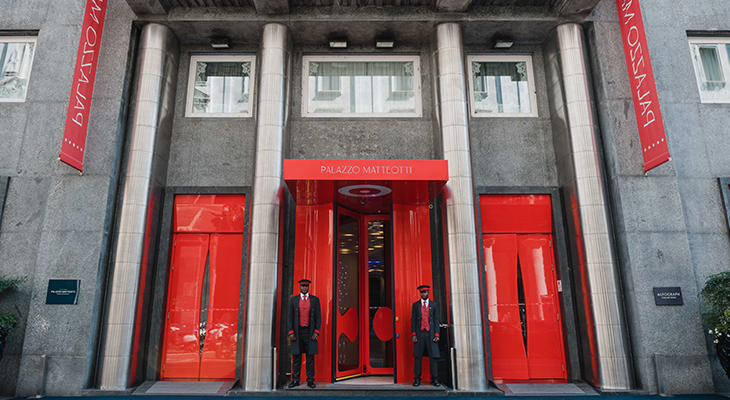 Part of the Dedica Anthology, Palazzo Matteotti is truly unique; from its bright red entrance to its glass and black marble lobby, complemented by dramatic modern artworks, every guest is instantly enveloped in a world of cutting-edge design.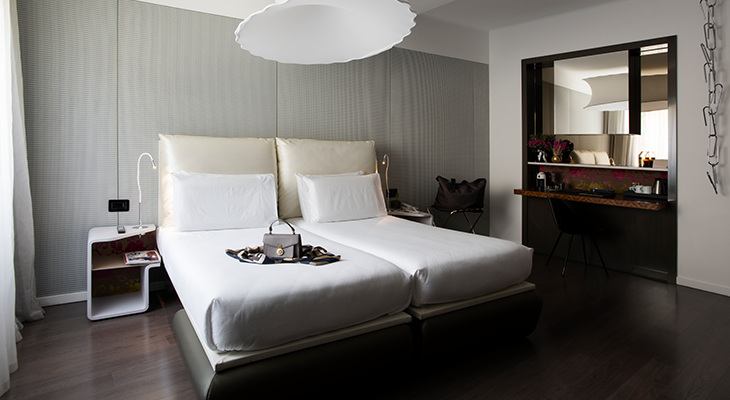 This 152-key hotel features seven accommodation types, ranging from Classic Rooms, which are light and inviting, to the Executive Suites which feature open-plan areas for dining and relaxation. For the ultimate indulgence, the Panorama Suite is a luxurious penthouse suite that overlooks the Duomo di Milano, the city's 14th Century cathedral which is the biggest church in Italy and one of the largest in the world.
Guests don't need to book the penthouse to enjoy cathedral views, however; a range of Panorama Rooms also overlooks the Duomo. And no matter which room guests' book, they will be able to soak up the city's artistic spirit with Bisazza mosaics, Artemide lighting, Driade furniture and Meritalia chairs. Every room is also supported by complimentary Wi-Fi.
Days at Palazzo Matteotti start with a delightful selection of freshly-baked bread, pastries, cold cuts, fresh juices and Italian coffee at the Oltremare Breakfast Room – the perfect preparation for your cultural exploration or shopping expedition in the Quadrilatero della Moda.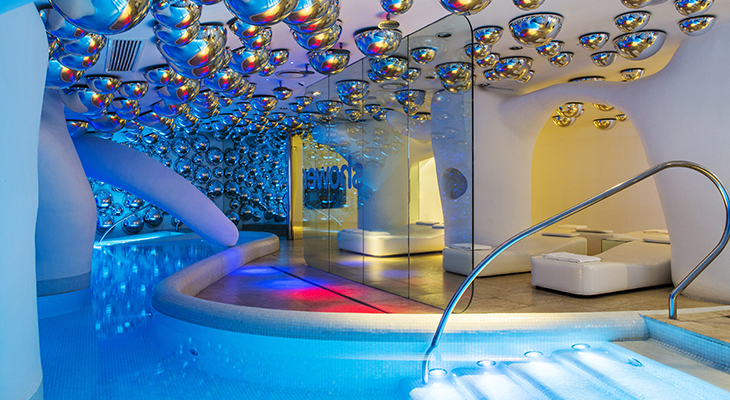 When guests are not discovering Milan's high-end boutiques and historical sites, they can unwind in Palazzo Matteotti's serene spa. A genuine sanctuary for the senses featuring a large pool, waterfall, sauna, hammam and flotation tank, all encased in organic shapes, bubbles and mood lighting, this serene spa transports guests into a whimsical world of wellness. Six private rooms offer a wide range of treatments, including 15 different types of massage, and a glittering gym raises the bar for workouts.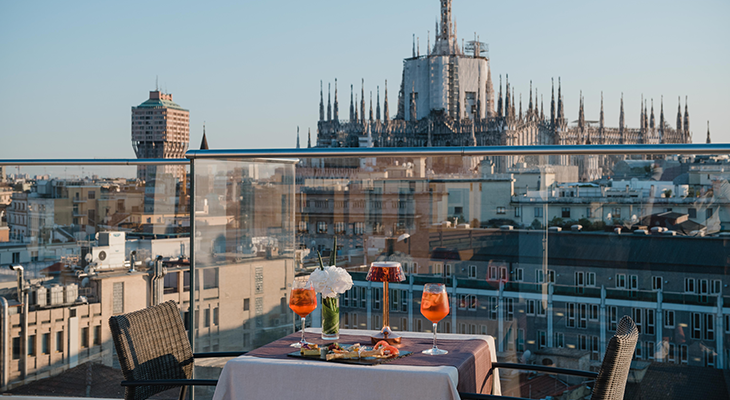 On the subject of elevated experiences, Latitude 45 Rooftop is a sensational top-floor venue where guests can savour sensational Italian cuisine along with spectacular views of the Duomo. In this exquisite setting, exciting young chef Maurizio Lai creates refined dishes using the finest seasonal ingredients. This also provides the perfect spot for an evening aperitivo whilst gazing out over Milan's stunning skyline.
In a city where Italian elegance is carried on the wind, breathing style through every street, Palazzo Matteotti is a sublime showcase of the city's cultural spirit. The hotel even houses a Museum Hall and the building was a permanent installation in the 2015 World Expo.