Andong
Located in Gyeongsangbuk-do, this city is well known for its wooden masks, soju, mackerel, and the UNESCO-listed cultural village where you can participate in folk dances. Visitors have the unique opportunity to experience Joseon-era rural life or hike to Buyongdae Cliff for a panoramic view of the village.
What to see: Andong Hahoe Doenjang Village (안동하회된장마을)
What to eat: Andong Gan Godeungeo (안동 간 고등어) and Andong Jjimdak (안동찜닭)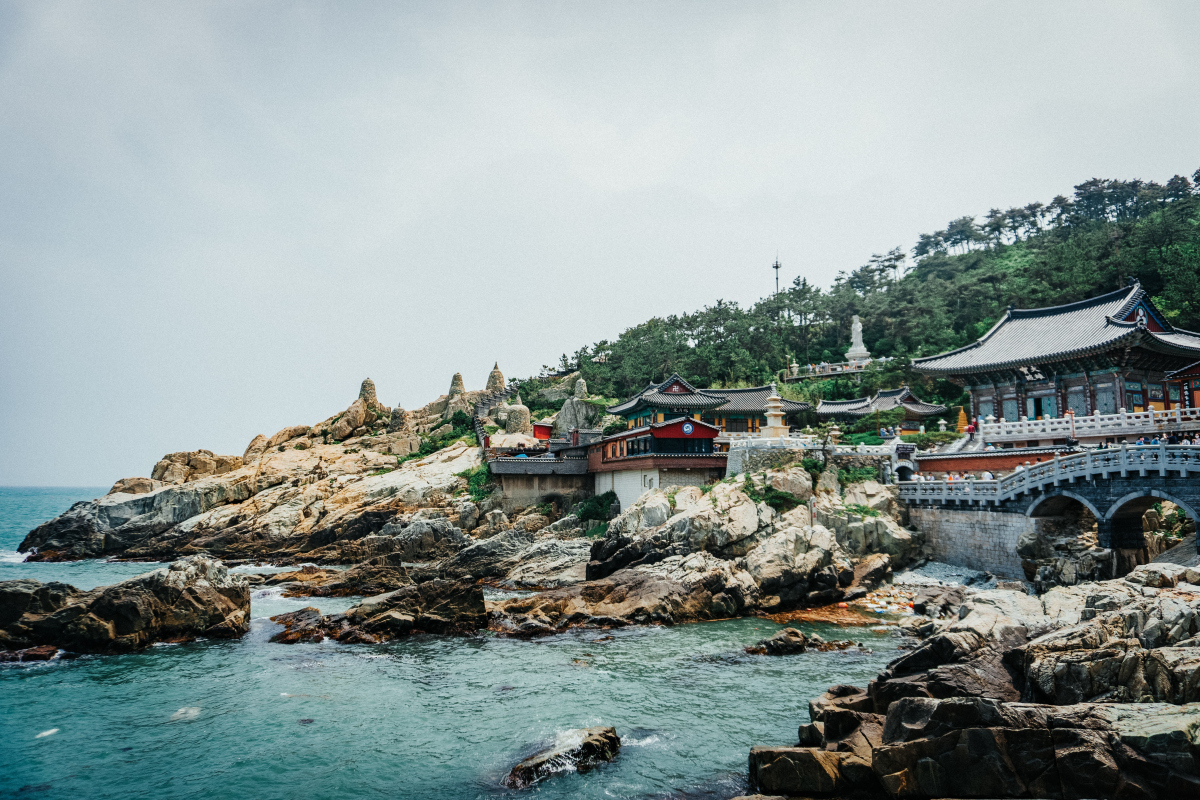 Busan
Located in the south-eastern province of South Gyeongsang, South Korea, it is the second largest city and largest port in South Korea. There is a wealth of attractions to explore, from the biggest department store in the world, beautiful beaches and mountains to spas and tasty seafood dishes at the bustling markets.
What to see: Seokbulsa Temple (석불사)
What to eat: Hagfish (꼼장어), Raw Octopus (산낙지) and Marinated Duck (오리불고기) at 가야공원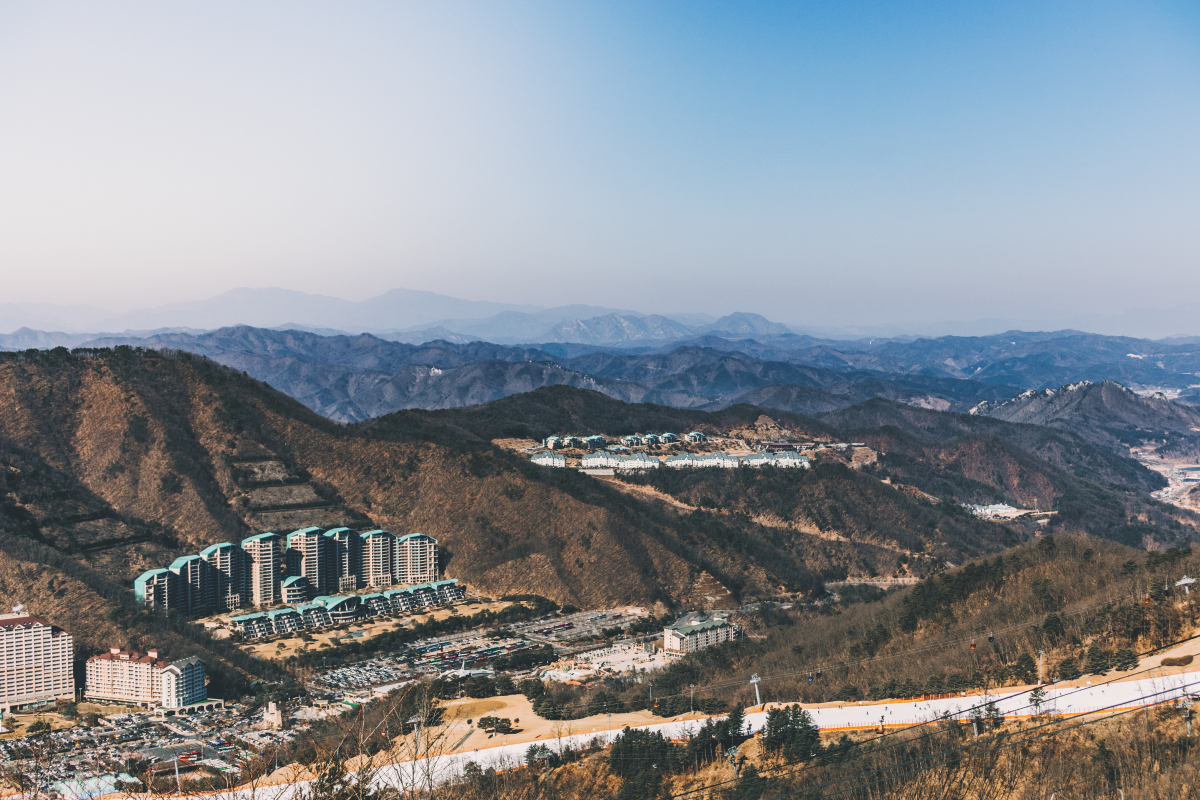 Gangwondo
Rediscover this mountainous province located in northeast South Korea. Beyond the most spectacular highland scenery and mountainous landscape lies a laid-back coastal towns and beaches on the East Sea. The splendid coastlines are a great place for those who love nature and the outdoors.
What to see: Seoraksan National Park (설악산국립공원), Goseong DMZ Museum (고성 DMZ 박물관), Sokcho Beach (속초해변)
What to eat: Dried yellow Alaska pollock (황태), Hanwoo beef (한우) and Ojingeo Sundae – squid stuffed with tentacles, mushrooms, vegetables, or sweet rice (오징어순대).

Jeju
Jeju is more than just an island; a UNESCO World Heritage site and one of the "New Seven Wonders of Nature", this volcanic South Korean isle is fast becoming a world-class tourist destination. No wonder it is a favourite domestic holiday destination for locals, and many would travel for the beautiful beaches, fresh culinary specialties, and awe-inspiring landscapes.
What to see: Seongsan Ilchulbong, Manjang Caves, Hallasan Mountain
What to eat: Jeju Black Pork (제주흑돼지), Fresh Abalone (전복) (in rice porridge, hot stew, or slices of raw abalone), Fresh Seafood Platter (신선한 해산물 플래터) (octopus, sea urchins, sea cucumber, and other shellfish)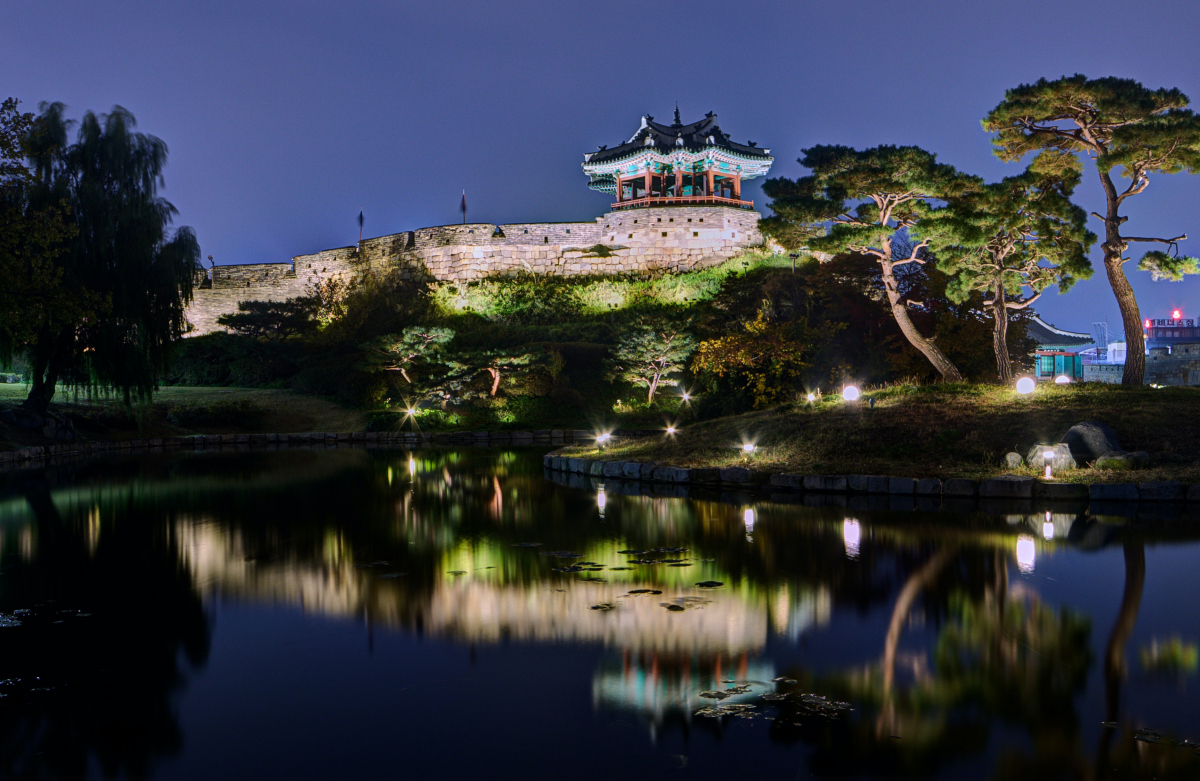 Suwon
Suwon is a historical landmark and the biggest city in the province of Gyeonggi. Enclosed by the walls of Hwaseong Fortress in the 18th century, this place is a beautiful juxtaposition of old and new. While Suwon is primarily known for the UNESCO World Heritage Site, Hwaseong Fortress, that is not the only place one can visit here; explore every nook and cranny of the streets brimming with shops and markets!
What to see: Suwon Hwaseong Fortress [UNESCO World Heritage] (수원 화성 [유네스코 세계문화유산]), Korean Folk Village (한국민속촌) and Manseok Park 만석공원
What to eat: Suwon Chicken Street (수원 통닭거리) and Suwon Wang Galbi (수원왕갈비)